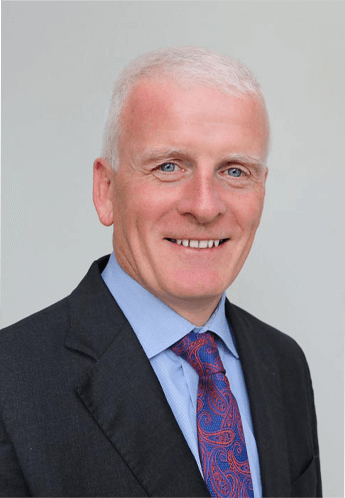 Over the last two decades, the HMI Conference has become a regular feature in our calendars. Last year saw a change of approach with our first entirely virtual conference in April. Despite the resounding success of the virtual format, the appetite to return to an 'in person' conference this year, was overwhelming. So, for the past six months we have been quietly planning our conference to take place this November the 2nd, in the RDS.
The conference will tie in with a celebration of the 75th anniversary of the HMI. Already, we have confirmed attendance from a number of national and international delegates and are looking forward to more over the coming weeks.
One of the first speakers to confirm his support for our conference and indeed a consistent supporter of the HMI, was Mr Paul Reid, HSE CEO. But that was long before his decision to leave the HSE, a decision he has described himself as being among the hardest he has had to make. More recently, Paul has confirmed that he will be leaving the HSE at the beginning of October. On behalf of all of my colleague Healthcare Managers and Members of HMI, I want to wish Paul very well as he leaves us and to thank him for his work over the last three years at a very difficult and demanding time for the health services.
This year, our conference will focus on a number of related themes. These will include the impact of the emerging regional health areas. Linked to that, will be the role of health managers in supporting staff through the implementation of this new structure, ensuring that there is no adverse impact on service delivery while the change is progressing and also that the benefits to patients arising from the new structures are optimised. As always, it will be a busy conference with opportunities for learning, sharing and networking. I look forward to seeing you there.