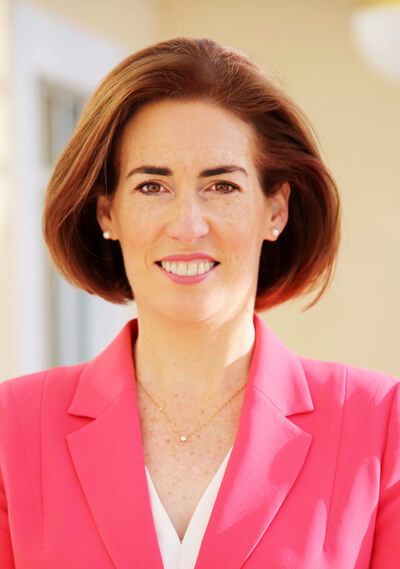 The Minister for Public Health, Wellbeing and the National Drugs Strategy, Hildegarde Naughton TD, launched an international partnership promoting health sector climate action at the Seventh Environment and Health Ministerial Conference in Budapest, organised by the World Health Organization's Regional Office for Europe.
Ireland is the lead country in the partnership which also includes the UK, The Netherlands, Austria and Belgium.
It is designed to facilitate shared learning among member states and will help build the capacity of health sectors in the WHO European Region to undertake ambitious climate adaptation and mitigation actions.
Minister Naughton said at the July launch, "Building on work under both Ireland's Climate Action Plan and the Climate Action Strategy of the HSE, I see this partnership as a valuable opportunity for us to share our learnings and build our collective capacity towards achieving these two objectives.
"I am very interested to learn about adaptation and mitigation initiatives from across the European Region and to feed these back into our domestic policy development, and also to share our experiences in Ireland with fellow Member States."
The two-day conference also hosted the signing of a Ministerial Declaration supporting health-related action to address climate change, biodiversity loss and environmental pollution.
Minister Naughton said, "We are seeing, both nationally and internationally, a growing recognition of the links between our health and how we look after the environment around us.
"I'm honoured to be signing this declaration on Ireland's behalf and I hope it will reinforce our collective commitment to reduce the burden of ill health due to environmental risk factors.
"Ireland already aligns with the objectives of the 53 Member States of the WHO European Region in terms of our environment, climate and health policy, and I'm pleased that this collaborative declaration will strengthen our collaboration in achieving our shared goals.
"The triple threats of climate change, environmental pollution and biodiversity loss are causing unprecedented impact on our lives and on our planet, and the actions we take now will dictate the future health of the global population."