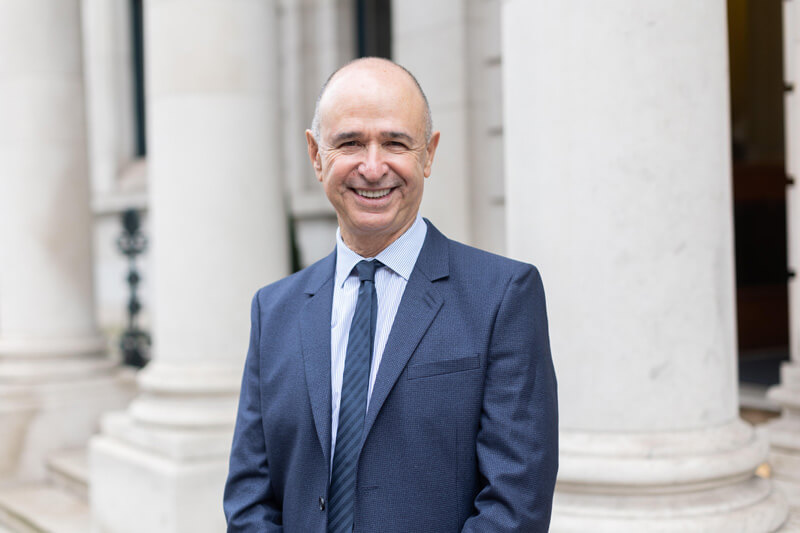 I have focussed on patient safety many times in the blogs I write for journals and each time I try to provide a different perspective, writes Dr. Peter Lachman.
The HSE National Strategy provides a roadmap to be followed in every healthcare facility in Ireland. The problem with strategies is that they are difficult to implement in real life. This is true especially within the lived experience of patients, healthcare providers, managers and leaders. The complexity of the healthcare system and the reality that it has not been specifically designed with safety in mind is problematic and challenging.
Then there is the people conundrum i.e. how do we make safety a reality for the clinicians and healthcare staff, the managers and the leaders. Other industries have managed to transform themselves to become safe. However, healthcare is a late starter in terms of safety science and it still has not addressed safety as a core priority, despite all the slogans and commitments. In healthcare we need to move from delivering healthcare to safe healthcare delivery as the core of what we, do, with the emphasis on the word safe.
So, what does this mean for a manager trying to balance demand and supply, lack of resources and a challenging infrastructure? We have to make choices in how we deliver care and move to and proactively managing risk rather than reacting to harm and adverse events, which is the default approach to safety.
A recent study by Bates et al in the New England Journal replicated the original Harvard Adverse Event study and demonstrated that in 11 Massachusetts hospitals there was one adverse event in 23.6% of admissions. This is despite there being a good body of evidence on how to prevent harm. It is clear that the problem is not one of knowing what we need to do but rather one of implementation of good safety practice.
In the NEJM Catalyst several leaders have commented on the problem of reliable implementation of what we know that works. I think that the focus has been on telling people what to do with laws, strategies and top down initiatives. Rather the focus should be on working out how to be safe In the messy and complex world of healthcare.
Here are some of the salient points from the leaders, a selection to allow you to consider what you need to do to make sure your service is safe:
Coproduce and codesign safety with healthcare providers and the people we call patients.
Create a learning environment so that we learn from what is working and what is not.
Be proactive and develop situation awareness in real time e.g. risk is not a response to an adverse event but rather managing risk to decrease an event. This is not a risk register!
Use data creatively rather than extensively. Frontline staff need real time safety data and not too much!
Digital solutions can help or hinder if a safety culture is not present.
Look after the workforce especially their physical and psychological safety.
Develop a just culture with restorative justice, moving from defensive thinking to transparency and openness.
Culture is the foundation of safety and this requires leadership that focuses on safety as a core priority.
Leadership for safety is more than a slogan but means that leaders are in touch with risk, understand how to manage risk and priorities safety.
Understand that inequity is a major factor in patient safety so look for it.
This is a long list of recommendations. So start one step at a time. When you go to work after reading this blog, ask a clinical team how they feel and how you can help them to be safe. For example, in a care of the elderly ward ask who is at most risk of harm , be it at risk of a fall, dementia, poor nutrition, medication harm etc. Then ask, "how we can mitigate the risk together." And learn from success rather than only from failure.
At the RCPI we have a programme where you can send teams to learn about safety. Managers are welcome to join. The Situation Awareness for Everyone SAFE Programme is an exploration of safety and how to develop situation awareness and safe healthcare. It translates theory into action. Now is the time for action, commitment and learning.