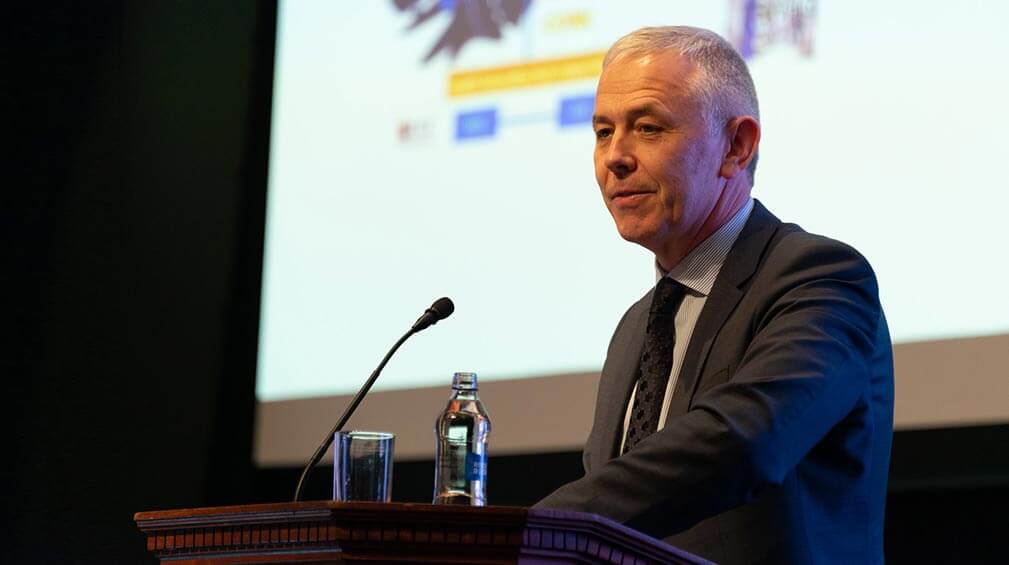 Prof. John Higgins, who has been appointed CEO of the South/South West Hospital Group.
Prof. Higgins, who took up his post on May 15, succeeds Gerry O'Dwyer, who retired recently following many years service.
Professor Higgins will retain his post as University College Cork, Professor of Obstetrics and Gynaecology and will also retain governance oversight for the South/South West Maternity Directorate, while appointing a Clinical Director for Cork University Maternity Hospital.
Prof. Mary Day, HSE National Director, Acute Operations said that as a practising Clinical Academic, Professor Higgins brought a combination of clinical leadership, health reform and executive management experience to his new role.
"At this time of change in the Health Services, Professor Higgins will lead and steer SSWHG through the transition to the Regional Health Areas, while maintaining the commitment of the Group to continuous improvement in services we provide in the region," she said.
This appointment was made following a national recruitment process and with the recommendation of a Board of senior HSE Officials.