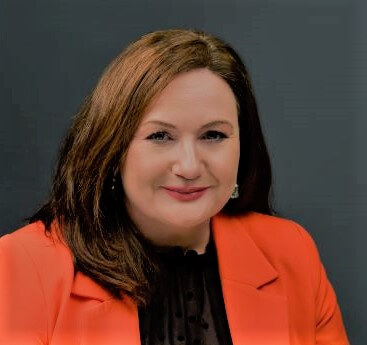 Service Providers had to manage the culture change in the new Assisted Decision Making (Capacity) Act, which required letting go of paternalism, Teresa Mallon, Chair ADM Reference Group, National Federation of Voluntary Service Providers supporting people with intellectual disability, told the HMI East Seminar.
The Federation is a national umbrella organisation of voluntary/non-statutory agencies providing direct services to people with intellectual disability and autism in Ireland. Member Organisations account for at least two-thirds of this country's direct service provision to people with an intellectual disability, and support 30,000 people and their families. There is representation from across Intellectual Disability Providers on the ADM Group and the Group is represented on the HSE ADMA Disability Sector Working Group.
Ms. Mallon said that witnesses from the Group had presented concerns to the Oireachtas Pre Legislation Scrutiny in February last year, regarding lack of preparedness by DSS and Government on commencement of the Act, lack of information and education to all key stakeholders and inaccessibility of the process and draft codes to key stakeholders, along with other key areas.
The Group had ongoing engagement with DSS (advocating awareness for families) and other Providers (e.g. Banking Payment Federation to discuss access to banking for Individuals with Intellectual Disability and was providing training to DSS staff around engagement with families in conjunction with the Open Training College.
The principles of the Act presumed capacity, supported decision making, accepted people could make unwise decisions and that there should be no interventions, unless necessary. It minimised restrictions on rights and freedoms, respected the right of autonomy, that interventions should be proportionate and limited in duration and encouraged participation. The Act gave effect to will and preference, took into account beliefs and values of the person and considered the views of others.
Key reforms were the abolition of the Wards of Court system for adults,, under the Lunacy Regulations (Ireland) Act 1891, repeal of the Marriage of Lunatics Act 1811, current adult wards to transition out of wardship within three years of commencement, new statutory guiding principles, a three-tier framework for decision-making, new tools for advanced planning, a statutory functional test of capacity, which was time-specific and issue-specific and the establishment of a Decision Support Service.
The benefits were a human rights compliant legal framework for decision making, where a person lacked capacity, it supported positive risk-taking (unwise decisions), it was a legal framework for advance healthcare directives, it approved oversight of the Enduring Power of Attorney process, it legally recognised decision-makers to support a person to maximise their decision-making powers, it provided for the individual's right of autonomy and self-determination to be respected, it moved to a flexible, function approach to capacity, moving away from "all or nothing" status approach and it put the person at the centre.
She said managers were responsible to have awareness and knowledge of ADMA and its implications on service provision, to manage operational approaches and the implementation of ADMA and to align policies with ADMA and with the HSE's Quality Improvement Office.
The guiding principles were to ensure structures, systems and processes were supporting ADMA, that there was a learning strategy for staff, that individuals and families were supported and that there was a Communication Plan with all key stakeholders ( internal & external) e.g. banking sector and medical personnel.
It was also necessary to look at:
Risk Co ordination – Unwise decisions and risk management.
Management of Quality and Compliance.
Supporting Formal Decision Supporters and managing Staff's engagement with a person's decision supporter.
Managing culture change within services (relating to current practice around next of kin concept and decision making, where custom and practice might not have a legal basis.
Managing Assessment of capacity requirements, – this would cover a new assessment framework, record keeping and reporting requirement.
Resource Management – There was a presumption of capacity for Individuals with Intellectual Disability, which could involve consultation time and an evidenced based approach to support decisions making and manage all practicable steps. This would have resource implications for key workers.
Managing the requirements associated with wardship transition.
Managing the lack of awareness of ADMA guiding principles in the wider society and its implication on interactions and services for individuals with an Intellectual Disability.
Examining if a cultural shift was necessary as a result of the new Act, Ms. Mellon said disability organisations were at different stages with implementing a Human Rights Based Approach. Key elements, such as presumption of capacity and functional assessment, were already in place in common law and policy and person-centred care and support was already the expected standard.
However, there was a need to further develop and build on HRBA practices and the move away from the medical model of capacity – Protection to Autonomy – A Functional Approach to Decision Making.
There was an emphasis on the assessment framework, record keeping and reporting requirement and embedding structures and processes that promoted principles of ADMA, such as decision making capacity, will and preference. It was necessary to support cultural change in services, manage the culture change which required letting go of paternalism and a leadership awareness and commitment to HRBA.
Some organisations were recruiting ADM Lead/Champions to support shared learning/policy implementation/establishment of systems to assist with consistent good practice approaches and there was a toll out of awareness information /poster campaigns/webinars – utilising HSElanD ADMA resources .
Ms. Mallon said managers had a role in supporting good decision making and capacity and should ensure staff were afforded the time to support good decision-making capacity.
They should also ensure accessibility of information and communication, provide information in a way that would best support persons to make their own decision, e.g.. right place and time, adequate time and support, including, if necessary, repeating information. It was important to use simple, clear English and avoid medical terminology, supplement verbal information with information leaflets or visual aids and have an easy read version. If appropriate, these should be provided in advance to people (and/or those close to them) and for some, it would be easier if the information was given verbally or in an accessible format by healthcare workers. People might also like to have a friend or relative with them.
Ms. Mellon said that historical practice was based on custom and practice, with no legal basis. There was a pervasive use of the term next- of-kin on forms, such as Admission, Contracts of Care & Support Agreements. These provided that the next of kin (and others) would sign consent forms prior to an intervention otherwise the 'procedure would not be carried out.' There was disclosure of information to the next of kin. without consent of the person and a prevailing view that the next-of-kin had decision making rights. Some practices and procedures had reinforced this view.
She said Managers' role in supporting change in practice in NOK should:
Advocate for good information and awareness on ADMA for families.
Ensure valued relationships and good lines of communication with families were in place and provide practical supports.
Strengthen families' role in Circle of Support and Person Centred Planning as appropriate.
Ensure good knowledge and awareness among front line staff to support good practice.
Change NOK to Emergency/ Contact person in documentation.
Managers had a role in promoting Person Centred Approach/HRBA to Risk Taking. A person whose capacity was in question should not be considered as unable to make a decision merely by reason of making, having made, or being likely to make, an unwise decision.
They also had a role to manage concerns from staff teams. These would include the level of documentation required in instances of unwise decisions, how many people needed to 'sign off' the unwise decision, what was considered reasonable to have undertaken in outlining risks and what protections would be in place for staff where an unwise decision resulted in an adverse outcome.