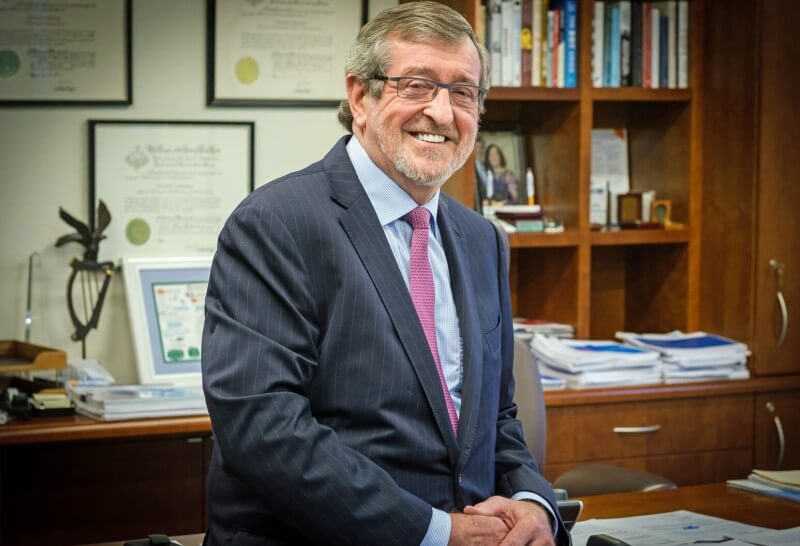 Co. Limerick native, Michael Dowling has been named as the most influential healthcare leader in the United States in 2022, by the influential business publication Modern Healthcare.
He beat U.S. President Joe Biden into 9th place and Xavier Becerra, Secretary of the U.S. Department of Health and Human Services into 11th place.
Mr. Dowling is CEO of Northwell Health, New York State's largest health care provider and private employer, with 21 hospitals, 850 outpatient facilities, more than 12,000 affiliated physicians, over 81,000 employees, including 18,900 nurses. It cares for over two million people annually.
A native of Knockaderry, Co. Limerick, and a graduate of UCC, Michael Dowling is one of healthcare's most influential voices in the U.S., taking a stand on societal issues such as gun violence and immigration.
Modern Healthcare recognised Mr. Dowling as "the nation's top health care leader in 2022 based on addressing medical disparities close to home and war abroad."
It is the 16th time that he has made the publication's list of most influential healthcare leaders, after he ranked second in 2020 and third in 2021.
Modern Healthcare's ranking is determined by peers and the publication's editors based on leadership and impact. This represents Mr. Dowling's 16th year on the Modern Healthcare list; he ranked second nationally in 2020 and third last year.