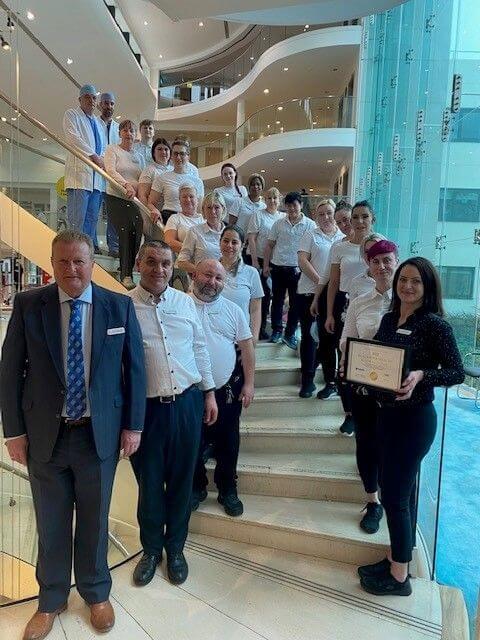 Mr Aidan Grimes Hotel Manager and Accommodation Team at Blackrock Health Galway Clinic were awarded the 'Gold Standard Award,' at the Irish Accommodation Awards Conference and Ceremony in January 2023.

The Irish Accommodation Services Institute (IASI) is a national body representing the professional interests of the accommodation industry in Ireland.
The inspections were carried out by an IASI accredited Accommodation Manager and were unannounced and use several criteria to assess the cleaning standards of the hospital.
The Clinic congratulated Aidan Grimes, Nina Miasko, Assistant Hotel Services Manager, Danuta Polowiec Hotel Services Supervisor and all the Accommodation Team on their achievement.