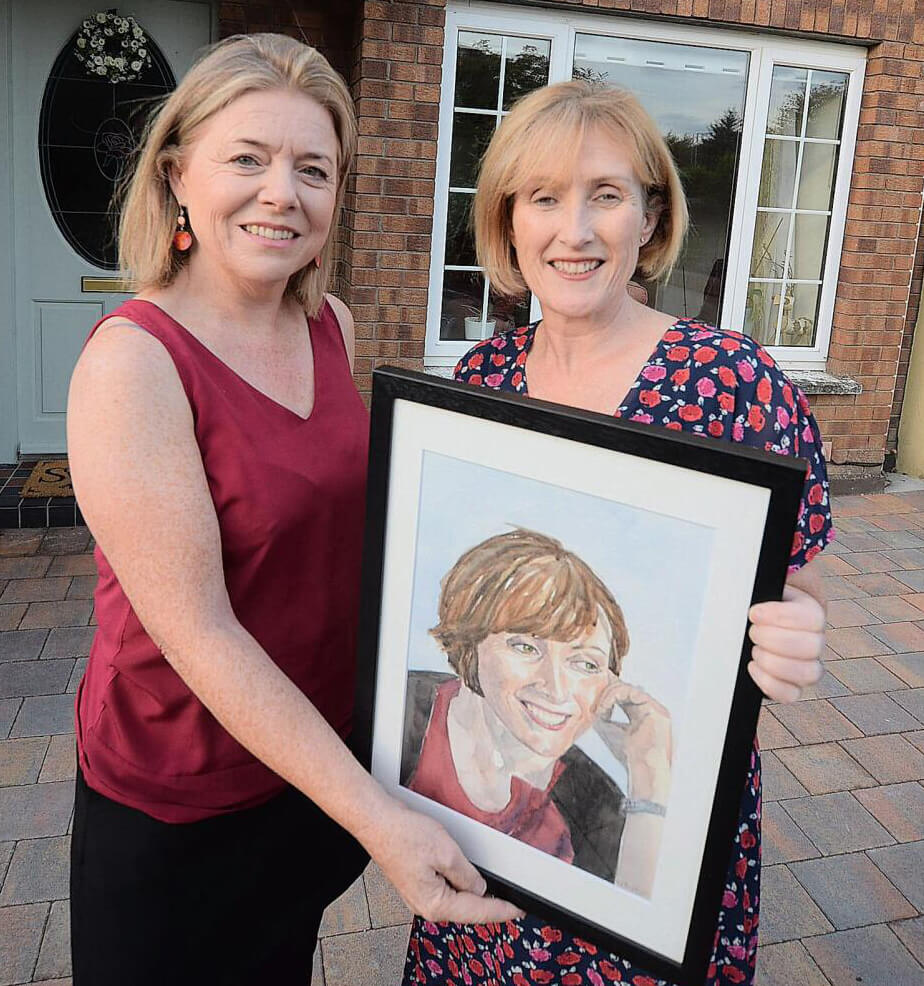 Anne Marie O'Grady, Chief Executive of Leopardstown Park Hospital, Dublin, who was honoured as part of the portraitsforhseheroes scheme for her work during the COVID pandemic.
She said she was honoured and humbled to accept the award, which she saw as a tribute to all the fantastic managers at Leopardstown Park Hospital.
"It is a privilege to lead an incredible team who stepped up again and again and not only survived but pushed on and learnt, adapted, changed and innovated and continue to do so giving over and beyond every day.
"It was also wonderful to meet maryduffyportraits.ie who is a super talent and generously gave her time to paint this fantastic portrait.
Ms. O'Grady has also been appointed a non executive Board Member of Dublin Central Mission.