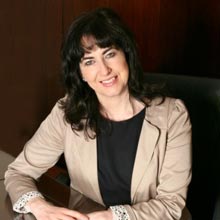 Prof. Mary Day has taken up the position of HSE National Director for Acute Operations on an interim basis on a 12 month secondment.
Most recently, she has been Chief Executive of St James's Hospital, Dublin. Previously she was Chief Executive of the Ireland East Hospital Group and of the Mater hospital, Dublin.
She holds qualifications in cancer nursing and a Master's in Health Service Management.
Announcing her appointment, HSE President, Paul Reid said she would aim that hospitals "irrespective of size work together… to meet the needs of patients and staff, with an increased focus on small hospitals managing routine or planned care locally, and more complex care managed in the larger hospitals."
Catherine Mullarkey, Chair of the St James's Hospital Board, said Prof. Day's appointment was testament to the leadership which she had ably demonstrated at St James's Hospital during one of the biggest health crises the world had ever seen. "We are very sorry to say goodbye to Mary, but look forward to welcoming her back to St James's Hospital at the end of her secondment."