With the publication of the HSE Patient Safety Strategy patient safety is one of the HSE's prime strategic objectives. However, how to be safe is a complex and difficult process. Healthcare leaders and managers need to understand the theories and processes required for safe care so that they can facilitate improvement of safety in their organisations.
A new book by Oxford University Press explains patient safety theory in simple terms to help clinicians practise safely.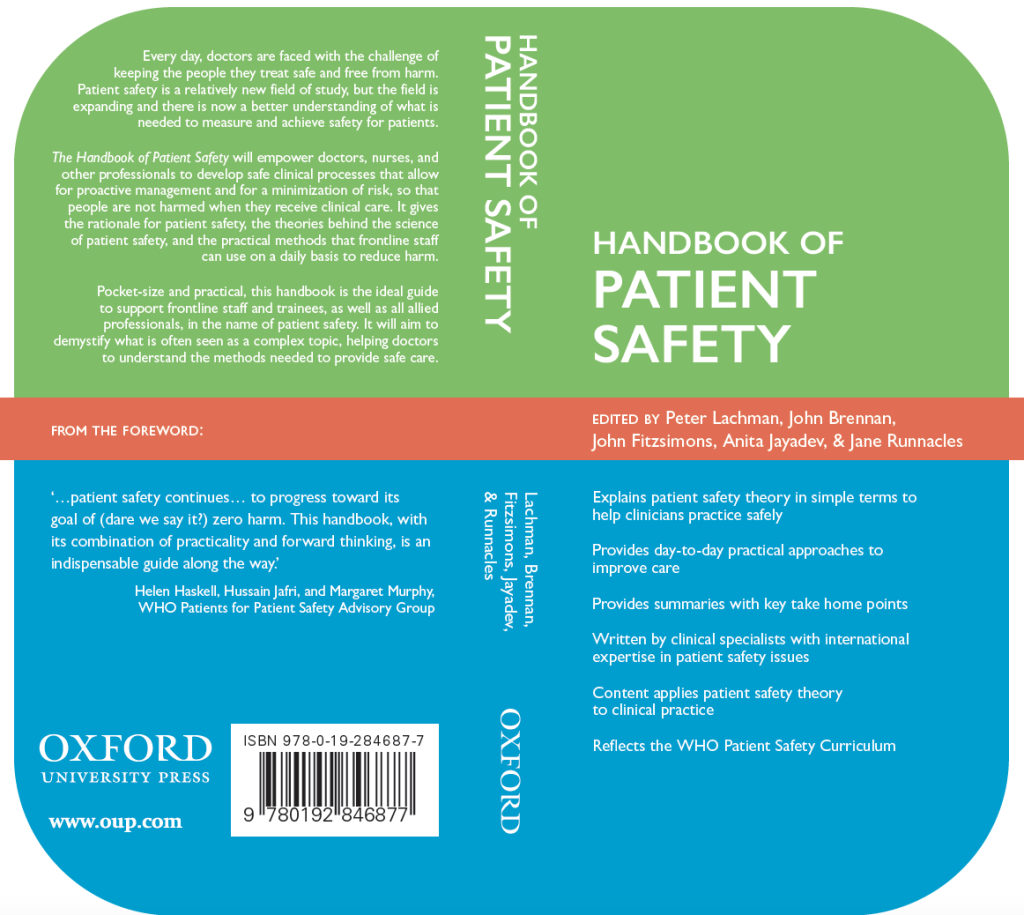 Oxford Professional Practice: Handbook of Patient Safety, provides day-to-day practical approaches to improve care.
The content applies patient safety theory to clinical practice with real world examples. It reflects the WHO Patient Safety Curriculum and the concepts in the WHO Global Action Plan for Patient Safety. It summarises key take home points for all leaders, managers and practitioners.
Oxford Professional Practice is written by clinical specialists with international expertise in patient safety issues. This book is highly relevant to Irish practice, with three of the editors from Ireland – Dr. Peter Lachman, Lead Faculty Quality Improvement RCPI, Dr. John Fitzsimons, Consultant Paediatrician CHI, and Dr. John Brennan, General Practitioner.
Several of the authors are from across the country – Ahmeda Ali, GP and Irish College of General Practitioners, Margaret Murphy, Patient Advocate, Cork, Rob Cunney, Consultant Microbiologist CHI, David Crosb, Consultant Obstetrician and Gynaecologist, National Maternity Hospital, Dublin and University College Dublin, Eoin Fitzgerald, Paediatric Registrar CHI, Kirstyn James, Consultant Geriatrician at Cork University Hospital, James F. O'Mahony, Centre for Policy and Health Management, Trinity College Dublin and Kevin O'Hare, Consultant Histopathologist Tallaght University Hospital.
While the book may appear to be focused on clinical care, all managers will find it a useful handbook for understanding what is required to deliver safe care.
Oxford Professional Practice: Handbook of Patient Safety
Edited by Peter Lachman, Jane Runnacles, Anita Jayadev, John Brennan, and John Fitzsimons