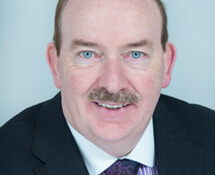 One of the stated aims of the Institute is the development of standards of management competence and practice since it was founded in 1945. This commitment is most clearly expressed in the management and soft skills training we offer to members and non-members in Dublin and throughout the country, writes Gerry O'Dwyer.
In 1961, the Institute established the Diploma Course in Hospital Administration, in conjunction with the College of Commerce Rathmines, Dublin. This was the first formal course in the Republic of Ireland for Hospital Administration personnel and it was from this foundation that the Institute's educational programmes developed.
One of the key aims of the Institute is to promote excellence in Health Services Management.
One of the key aims of the Institute is to promote excellence in Health Services Management. It aims also to develop good Managers and to create and sustain a professional community of Health Services Managers.
From the very beginning, the Diploma Course in Hospital Administration, together with the various Courses which followed, offered qualification which were tailor-made for those who manage, or aspire to management, in the complex environment of health provision in Ireland. In the early days, the Diploma was the only full professional qualification in Health Services Management. Every discipline has participated.
Following the success of the Diploma Course, there was an obvious opportunity in the educational arena for some type of Course to cater for those who recently entered the service and wished to gain a broad understanding of the principles and practises of Health Service Management
As the Director of Education, I am proud that we continue to offer a range of management and soft skills courses which are designed to help managers apply a range of leadership and critical skills, and creative thinking to their roles, enabling them to build management capability to be more effective as managers. We have continuously adapted our content and delivery models, to offer flexibility and availability to all who work within the health services and to reflect newly emerging policies which impact on service delivery.
Our courses, based on best practice in adult education, combine a mix of theory, peer learning and action learning principles to impact knowledge and to build competence.
Why train with HMI?
Benefits for Managers
Benefits for Staff
Our Training Panel
By investing in staff training managers can:
Improve competencies
Build motivation
Enhance and develop teams and team dynamics
Ensure consistency and build efficiencies
For staff, training can:
Develop new skills or build existing skills
Increase engagement
Build capability and professionalism
Enhance interpersonal skills
All our trainers are:
Knowledgeable
Professional
Enthusiastic Experienced
Effective
Courses leading to a national qualification
Since it was first delivered, I'm delighted to say that our Management Essentials course, which leads to a QQI qualification at Level 6 remains as popular as ever. In 2022, we have introduced a new course Leading Through Change, which also leads to a QQI qualification at Level 6. These courses are designed with managers at different stages in their careers in mind, from the first time manger to those at mid level who are responsible for leading out on a project or taking on higher level responsibilities within the workplace. We also work with clients on training interventions which guide future professional practice, where participants are awarded prized CEUs, e.g. CNSp/CMSp Professional Development Programme.
Other courses
In addition to the above, we also offer other in-house, non-accredited short 1 and 2 day courses in areas such as Working in Teams, Healthcare Customer Services, Managing Performance Reviews, Coaching for Managers, Building Resilience, Competency Based Interview Skills
Tailored and In-house
Since the beginning, the Institute has worked to build relationships with our member organisations and others to provide tailored training solutions or other interventions adapted to specific operating contexts. It is the combination of our experience and our members expertise which makes our courses and training solutions unique.
The Digital Journey
Before the advent of online learning as we understand it now, the Institute was involved in the very successful rollout of the DVD series, Standard Precautions for Infection Prevention and Control. The series was a highly valuable learning resource for the acute hospital sector, community settings and managers across all sectors of the health service.
The ongoing evolution has seen the Institute develop a range of fully online courses, offering flexibility and self directed learning to managers who are time poor. It is our intention to continue develop these impactful online courses online and to build the range of courses we offer.
The Institute remains committed to the development and delivery of training programmes , be they face to face, blended or fully online, which meet the needs of the modern healthcare manager. We look forward to working with all our stakeholders over the coming years, to make HMI training a by-word for quality, learner centered, expert training.
Gerry O'Dwyer, Director of Education, HMI. CEO South / South West Hospital Grou