Our Lady of Lourdes Hospital (OLOL), Drogheda has won the Irish Golden Hip Award 2021. This is the second year running that the hospital have been awarded the title.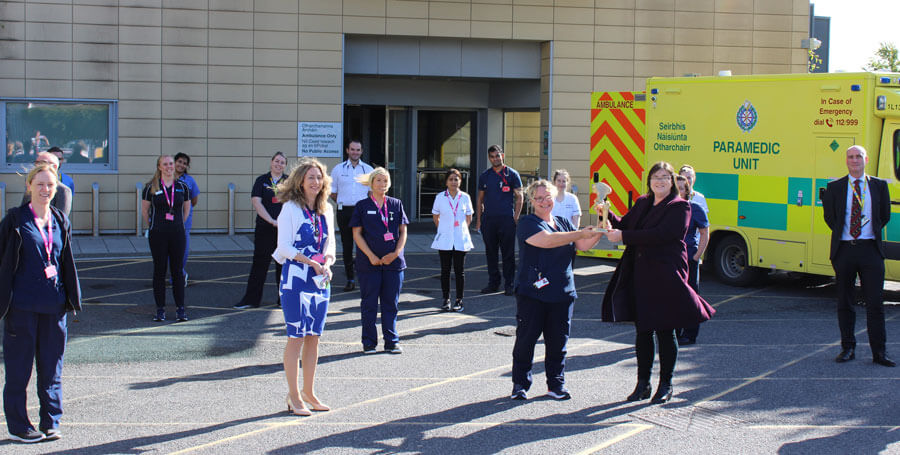 The award winner was announced at the Irish Hip Fracture Meeting 2021 hosted online by the National Office of Clinical Audit (NOCA).
The Irish Golden Hip Award acknowledges the hospital with the highest proportion of patients achieving the best practice care standards. OLOL Drogheda was an early adopter of the Irish Hip Fracture Database, and has achieved great results in improvement of care for hip fracture patients.
Accepting the Golden Hip Award, Dr Helen O'Brien, Consultant Geriatrician said "the team are thrilled to accept this national award for hip fracture care in Our Lady of Lourdes Hospital, Drogheda. During this particularly challenging year with COVID, it is an important acknowledgement of the huge team effort involved in caring for our frail, older, complex orthopaedic patients. When you ask patients what matters most to them, the answer is always about getting home. That's what it's all about- patient-centred care to get people back up and walking, and home to their families. The multi-disciplinary team is key in achieving this and will continue to strive to provide the best possible care for our patients."