A time to acknowledge our achievements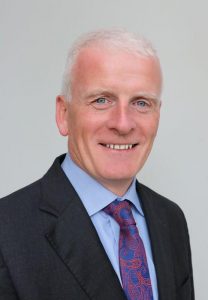 It is hard to recall a time when our health services were held in such high regard by the Irish people. This, of course, is well deserved. Front line staff have earned the respect of the public over the last 20 months through their response to the various Covid challenges and more recently the Cyber challenge that our services have faced. Now that we are starting to see some light at the end of this tunnel, it is a good time to acknowledge to staff working within the health service, but also to ourselves as managers, all that has been achieved.
We must try to avoid the temptation to rush headlong into the next task without first telling colleagues that they have done a good job and seeking to learn from events of the last year and a half. While we will learn from our mistakes, we will also learn from what we have done well.
The HMI hasn't been immune to the impact of the pandemic and we too have been forced to look at how we engage with members and deliver on our aim todevelop standards of management competence and practice through our various professional development and networking activities. This has impacted how training is offered and even how our conference was delivered last April. We have a number of regional seminars planned from now to year end and two editions of Health Manager, including this one.
During the month of September, we will be working to re-establish four regional HMI committees across the country. We hope that this will ensure a more local HMI presence for members to link in with. The regional committees will also play a key role in organising regional meetings and seminars as well as contributing to the publication of Health Manager. From time to time the HMI is asked to nominate representatives to various groups at National and European levels. This could also be done through the regional committees. Our hope is that these committees will become a key point of access for managers
We'd love to hear your views on the work that we are doing and I would encourage you to send me your ideas and comments to president@hmi.ie I look forward to hearing from you. 
Tony Canavan
HMI President