Back in March, the change to working from home held many attractions. The days were lengthening, the weather was fine, the cost and stress of commuting were lowered and the extra discretionary time, when lockdown ended, could be used to do new, interesting things.In time, the downsides of working from home became more apparent and a number of the upsides lost some of their attraction, writes Denis Doherty.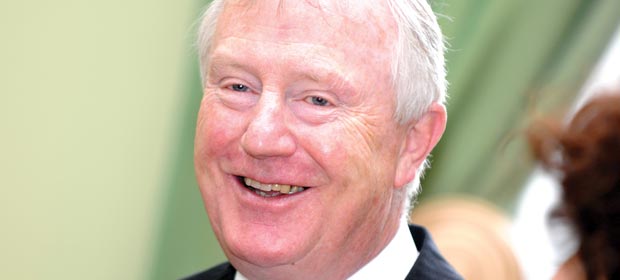 The absence of broadband or poor broadband speed can be a perennial handicap. Poor wireless reception becomes an added handicap. The absense of natural boundaries between work life and personal life became an issue. Good, supportive relationships with colleagues became more difficult to maintain.
Ergonomics play an important role in reconfiguring or replacing sick office buildings but not much in relation to the design of residential buildings as workplaces. Most family homes were not designed or fitted out to function as both a home and a workspace. When a number of family members end up working from home, workable solutions are often just not possible. Health and safety at work considerations can arise and ought to be adressed with the urgency and importance similar issues in an office or shared workspace are expected to be dealt with.
An issue of equal or even greater importance, in my view, and one that has rarely featured in public discourse on homeworking, is that of the 'rules of engagement' that ought to be developed to inform good homeworking practices. These 'rules' ought to describe the desired workplace relationships between employer and employees and between managers and those who report to them.
Some of the early trends are not exactly encouraging. In the UK, Homeworking Managers are being recruited. IT oversight systems are being developed that risk being unecessarily intrusive. An environment that monitors employees internet searches is more suggestive of a command and control approach over one of mutual trust. The extent to which an employer can monitor employees in their own homes ought to be clearly set out, well understood and agreed if for no other reason than to avoid damaging new ways of working that have become a necessity.
Our health services have the potential to become exemplars in that regard. Health services employees are, in the main, knowledge workers who function best in an environment based on mutual trust and respect. That is not to say that underperformance is not an issue. It is an issue and there is evidence that, as in employements generally, failure to deal adequately with underperformance is one of the major grievances of conscientcious, hard working employees. Mutual trust and respect function best when they are a core component of the culture of an organisation and are invested in for the purpose of achieving alignment between policy and practice.
This approach was a feature of our health services in the decade up to 2003 when the Office for Health Management (OHM) developed and promoted a participative style of people management. It recognised the value of aligning the development of employees with the development needs of service providers alongside the need to align the professional or managerial development of individuals with their personal needs.
The initiative was popular, training programmes were invariably oversubscribed and the uptake of the supporting personal development planning documentation was indicative of a workforce who valued the relevance of that (PDP) approach.Many of those who availed of opportunities afforded them in that period occupy senior positions in our health services today.
Sadly the then Interim Chair of the HSE, not surprisingly, favoured a 'command and control' management style: he had earlier been a much in demand Receiver and Liquidator in the private sector. Not noted for his decisiveness in his new role, he moved swiftly to break up the OHM by dividing the members of a united, high performing team between different office locations. One of the new groups was assigned work unrelated to the OHM.
By that one satiric touch the imminent demise of the OHM was announced, but all was not lost. There are many managers in the system today whose style of management is participative and enlightened. That has been demonstrated to good effect during all of this year by the way our health servivices adapted to cope successfully with the extraordinary demands made on them in dealing with Covid19.The HSE of today is a more enlightened and progressive entity than it was in its formative years.The valuable documentation produced by the work of the Office remains intact and can be accessed at www.lenus/ohm.ie. The personal development model developed by the OHM, if updated, could serve as a valuable resource in the development of an approach to the development of a model of homeworking in the health services based on mutual trust and respect in a knowledge workforce environment.
What is a PDP?
A Personal Development Plan (PDP) is a form of self-managed learning that is owned by the individual and enables a strategic approach to setting learning and development goals. It provides people with the opportunity to benefit in terms of receiving feedback, planning their careers and receiving support from their line manager for their professional and personal development. For the organisation, PDPs provide a mechanism for managing and developing people effectively, enhancing quality of working life and supporting the provision of quality services on a value for money
PDP is a working strategy which helps identify development needs. The impetus of PDP lies with you the individual taking responsibility for your own development and not sitting back waiting on someone else to do it for you. The focus is on development versus task, which signifies that the process is continuous by its very nature. The individual is developing, not just learning, a new task. PDP is a planned approach to setting development objectives. It ensures that people are equipped and skilled to deal with existing or future job roles – they are not merely reacting to a situation when it happens.
http://hdl.handle.net/10147/42694