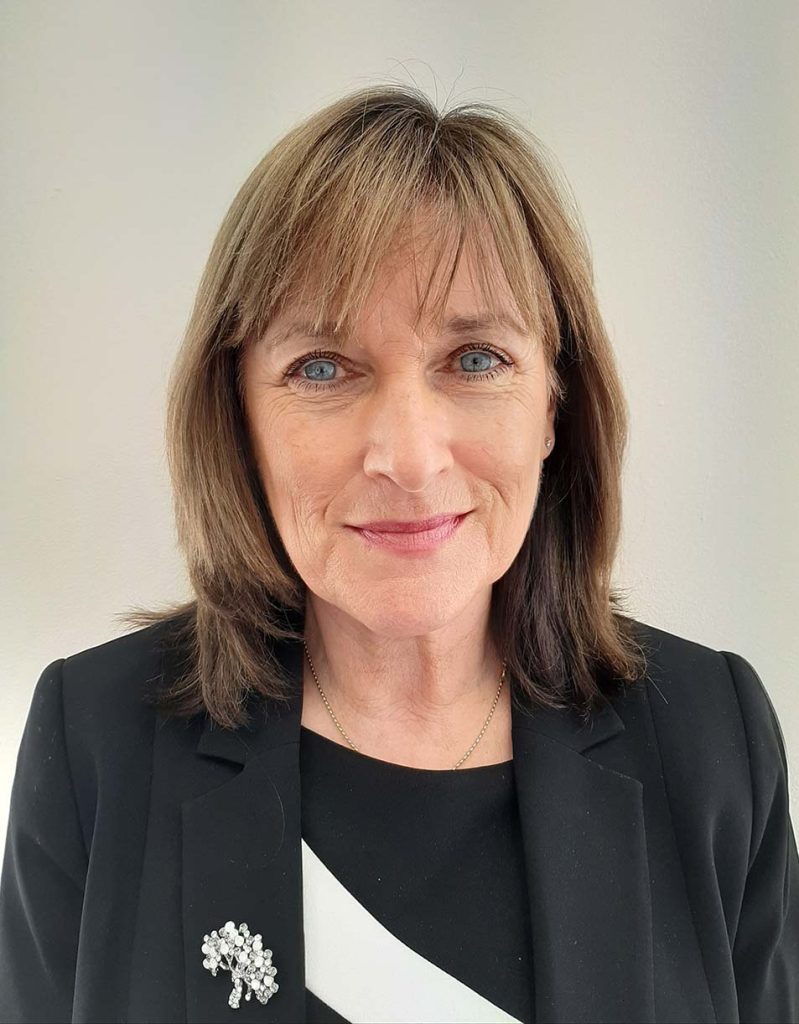 Breda Crehan-Roche retires this month after a distinguished career in Ireland's Health and Social Care Services, writes Maureen Browne
Early Career
Breda began her career as a student nurse (RNID) in Cregg House Sligo and worked there as a staff nurse until 1983.
Non –Statutory Sector
In 1983 she moved into middle management, first as Unit Director of a Child Education and Development Centre with the then Galway Association for Intellectual Disability Services. Given the educational and training component of this service, she qualified as a Montessori Teacher. During her time there, she introduced education programmes and person centred planning.
She was always mindful of high standards and quality of service provision and she undertook studies in Quality Management Systems and Auditing of service provision. She was appointed Quality Coordinator and achieved ISO and Q Mark accreditation, a first for non-statutory services. She also completed an MSc in Healthcare Management and Economics, with the University of Wales.
Midland Health Board
In 1996, Breda moved to the Midland Health Board. She worked there as a disability specialist, also participated in The Clinicians in Management Programme and held the position of Continuous Quality Improvement Co-ordinator, for Acute and Community Care Service.
In 1997 she was appointed to The Bridge Project Management Unit, an initiative established by the CEO Denis Doherty, to facilitate the changes to enable the Midland Health Board to meet the major challenges facing all health care organisations going into the 21st century. During this appointment she completed an MBS in Healthcare and Project Management with the University of Limerick.
In 2001, Breda was appointed Director of Services for Persons with Disabilities, covering Laois/Offaly and Longford Westmeath Community Care Services, working also with the Non-Statutory Service Providers. She was appointed Assistant Chief Executive Office/Programme Manager,Community Care Services. a role she held from 2003 – 2005.
Health Service Executive
In 2005, with the commencement of the new Health Service Executive, Breda was appointed Assistant National Director Social Inclusion, a role she undertook up to August 2005.
Ability West
In September 2005, Breda was appointed CEO of Ability West, a large Section 39 funded service provider of Disability Services in Galway City and County. She was responsible for executive and clinical management. She worked closely with relevant statutory authorities, HSE, Dept. of Education, Galway City and County Local Authorities and other service providers. During her tenure, HIQA inspected and accredited children and adult residential and respite services. She completed a Certificate -Charity Law Trusteeship Governance, with The Law Society and The Wheel.
Health Service Executive
In January 2020, she was appointed Chief Officer of HSE Community Healthcare West, covering counties Galway, Mayo and Roscommon. She remembers the year 2020 as a year like no other and one that fundamentally changed the world as we knew it and all that we had routinely come to expect as normal, creating a precedent in the history of Irish Healthcare delivery. Essential services continued to be provided during the pandemic and Community Healthcare West staff were central to the effort, taking on new roles with the roll out Covid19 Testing and Vaccination in the West. During Covid19 pandemic, Breda chaired HSE Area Crisis Management Team and together with HSE colleagues worked closely with all Statutory, Non-Statutory and Voluntary Service Providers, An Garda Siochana and Local Authorities. She provided strong management and leadership and ensured that Community Healthcare West worked conjointly in an integrated manner across all service divisions and with colleagues in the Saolta Hospital Group, Public Health, National Ambulance Service, Emergency Management, Non- Statutory Service Providers, Private Nursing Home Sector. The Cyber attack in 2021 also challenged HSE and Community Healthcare West.
During her time as Chief Officer, she implemented many new initiatives, one example being, Enhanced Community Care programme, encompassing Chronic Disease Management, Integrated Programme for Older Persons (ICPOP) and Community Health Networks. Nine CHNs were established, five in Galway, three in Mayo and one in Roscommon Community Healthcare Networks (CHNs), ensuring that people would receive services in their communities and assist older and vulnerable people to remain in their home for as long as possible. This is in line with Sláintecare and the formation of HSE Regions.
Breda is currently a Council Member and Vice President of the HMI. She is a former Chairperson of the National Federation of Voluntary Bodies.