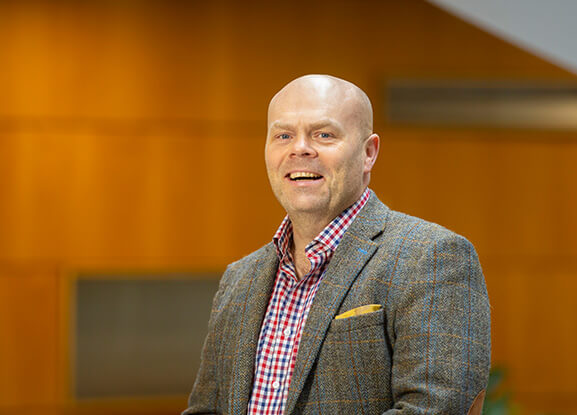 Professor Mark White has been appointed as Executive Dean to the Faculty of Nursing and Midwifery at the RCSI University of Medicine and Health Sciences.
Professor White is responsible for working with the Dean and Faculty board in developing a new strategic plan in the coming months.
Professor White succeeds Professor Thomas Kearns who is retiring from the Faculty following a nine year tenure.
Welcoming Dr White to RCSI, Professor Kearns said that the new Executive Dean who had over 35 years' experience in nursing and academia will be an exceptional addition to the Faculty team and RCSI.
Dr Mary Boyd, Dean of the Faculty of Nursing & Midwifery commented: "The new Executive Dean position and expected appointment of two Executive Vice-Deans represents a pivotal moment for the Faculty and its expansion. Professor White and the expanded leadership team will enhance the extraordinary growth of the Faculty in recent years under Professor Kearns Stewardship. We really appreciate the tireless work of Prof Kearns and all that he has achieved for the faculty and RCSI. I and the faculty board wish him well in his retirement."
Professor White joins RCSI after four years as Vice President of Research Innovation and Graduate Studies at Ireland's newest university, South East Technological University (SETU) and was part of the Waterford Institute of Technology (WIT) executive team that brought about the recent merger. He successfully managed and developed the SETU research portfolio making it amongst the best performing in the sector.
Professor White has a long-established connection with RCSI having become a Fellow the Faculty of Nursing and Midwifery in 2014 and serving on the board of the faculty until 2019. He is currently the president of Sigma Nursing's only Irish chapter, Omega Epsilon and is an NHS Improvement Fellow and a Fellow of the Chartered Institute of Personnel Development (CIPD).
His research interests include quality improvement, implementation, and compassion in practice. He currently sits on a number of national/international research committees and is an editorial board member of the Journal of Research in Nursing (SAGE).