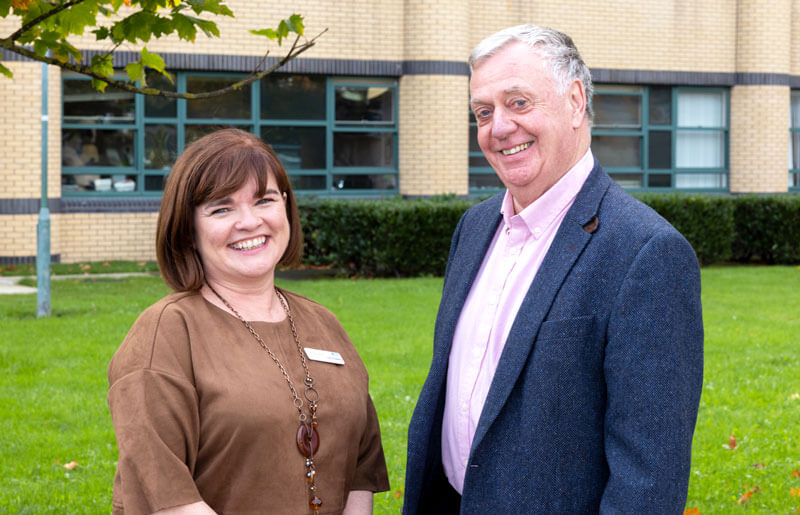 The appointment of Lucy Nugent, Chief Executive of Tallaght University Hospital as President of the European Association of Hospital Managers (EAHM), has been welcomed by the Board of Tallaght University Hospital.
The European Association of Hospital Managers is the umbrella association for 19 leading hospital management associations in 18 European countries representing over 16,000 individual members from across Europe, Ms Nugent is the first female in the organisation's 52 year history.
Commenting on her appointment Mr. Liam Dowdall, Chairman of the TUH Board said "The Board of TUH would like to congratulate Lucy on this appointment and wish her ever success in her tenure as President. Lucy leads an exceptional team at TUH but incredibly still makes time to give something back to the wider health community. She is a great believer in working collaboratively to improve healthcare not just in Ireland, but globally, this was never truer during the recent pandemic. As everyone involved in the health sector shared and supported one another, this was a vital component in handling the pandemic response."
"EAHM has long been an advocate of the professionalism of health management and in collaboration with the International Hospital Federation has developed global healthcare leadership competencies. The next logical step is the accreditation of healthcare managers, with EAHM as an accrediting body. Staff shortages and challenges in recruitment are becoming a concern across Europe and Health Management needs to be seen as an attractive progressive career option," said the new President, who is a Council member and former President of the Health Management Institute of Ireland.
Her other objectives during her term of office centre on Digital Enabled Healthcare, Translational Research, influencing EU Health Policy, Collaborative Partnerships and reducing the Environmental Impact of Health.