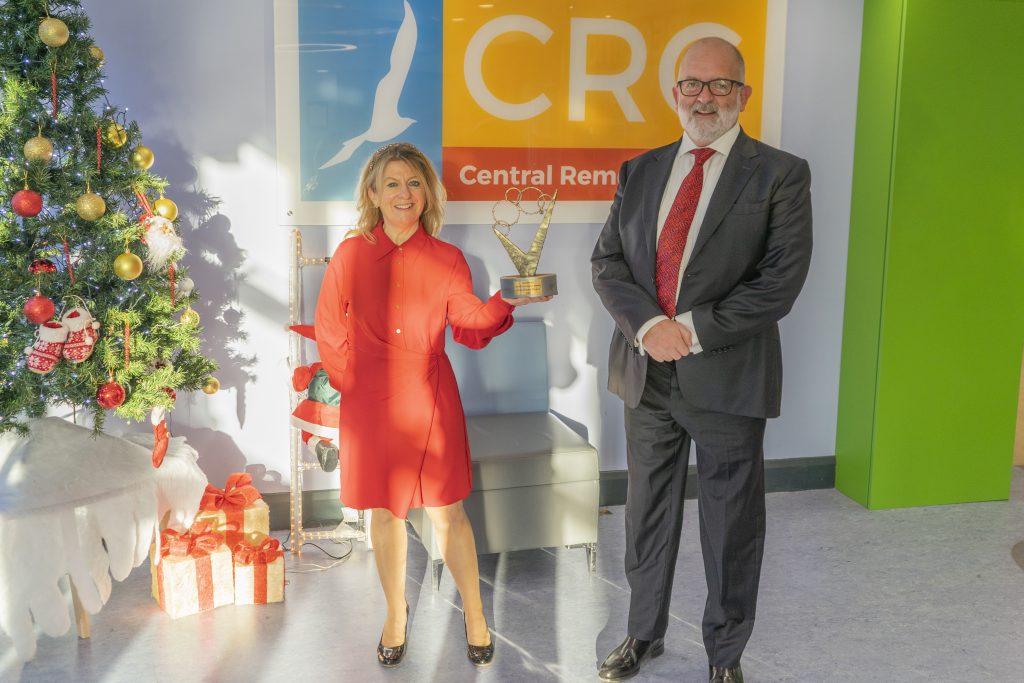 The Central Remedial Clinic (CRC) recently won two prestigious awards for its 2020 Annual Report and Financial Statements, writes Michelle Merrigan.
The Clinic's 2020 report won top prize in the Chartered Accountants Ireland awards and the Carmichael Good Governance awards.
Chartered Accountants Ireland Leinster Society hosted the Published Accounts Awards (PPA) at a virtual event on November 3, with MCs Grainne Seoige and Chairperson Jilly Harvey.
The CRC was one of nine contenders in the 'Large Non-Profit' category and beat off competition from Concern, Trocaire, Barnardos, Cooperative Housing Ireland, Cluid Housing, Housing Finance Agency, Kare and Jigsaw.
The annual report of any organisation represents a real opportunity for organisations in the non-profit sector across Ireland to showcase its transparency and trust by outlining its performance, governance, culture, and financials. It provides a comprehensive picture of a non-profit organisation, as well as its achievements and future plans rather than meagrely meeting minimum compliance requirements. It serves to reinforce relationships with stakeholders and build relationships with the public, potential donors, volunteers and supporters.
The CRC also won the category of Good Governance awards.
The Carmichael Good Governance Awards (GGA) is an initiative that recognises and encourages adherence to good governance practice by non-profits in Ireland. The Awards acknowledge, encourage, and promote good governance practice in annual reports and other areas of good governance practice.
The awards support the non-profit sector to use their annual reports and financial statements to showcase their embracement of good governance and provide practical examples to other organisations as to what an excellent or very good director's report and financial statements look like. Congratulations also to other GGA nominees Oxfam, Plan Ireland, Barnardos And Cooperative Housing Ireland. You can read the CRC 2020 Annual Report on its website: https://www.crc.ie/wp-content/uploads/2021/07/crc_annual_report2020.pdf