Countries had to look at how they organised the future provision of emergency and intensive care capacity in hospitals, just navigating on what was needed at the moment could be hazardous, Dr Isabel de la Mata, Principal Advisor for Health and Crisis Management in the European Commission since 2008, told a webinar organised by the EAHM. Maureen Browne reports.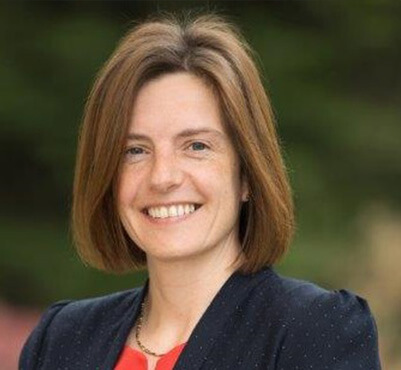 The webinar, which was chaired by Sharon Morrow, HMI Council Member and Director, All-Island Congenital Heart Disease Network, examined the effects of the pandemic on structures and processes of hospitals, homes for the elderly, healthcare networks and mental health.
Dr de la Mata, who is also Director General for Health and Food Safety in the Ministry for Health in Spain, said that in an EU initiative to deal with the shortage of intensive care staff, more than 17,000 health professionals, including medical doctors and nurses, received supplementary training in intensive care in 700 European hospitals during the COVID pandemic.
The course was designed in collaboration with the European Society of Intensive Care and the EU was now negotiating the implementation of the programme in the three countries which had been unable to participate originally.
"The training of the workforce, will be one of our priorities this year and next year. We need continuing medical education to enhance the skills of health professionals. They have to adapt to new technologies and also to the different ways of new integrated healthcare team working," she said.
We need to work in collaboration with other countries in a productive way, not only in the times of crises, but in the times of peace, so that we will be prepared for any other crisis which may develop
From 2021 to 2027 there is an allocated EU budget of €5.3 billion for health, compared to €460 million in 2020. It is a huge increase and required the inclusion minimum and maximum rules. For example, there would be a maximum of 8% spent on administration and a minimum of 20% or health promotion and disease prevention.
Dr de la Mata defended against any criticism of how the EU had reacted to the pandemic. "We were completely on track,
working together, with the support of the different European Union agencies like the European Centre for Disease Prevention and Control, the European Medicines Agency, and also with the different services of the Commission."
She said they had supported the research on vaccine diagnostics and treatment and the repatriation of EU citizens that were stranded in other countries, advised on national vaccination strategies, through joint procurement arrangements negotiated the purchase of vaccines and protection equipment, issued guidelines for different, areas on testing and arranging the flow of goods and workers, including health workers, in the European Union.
"We can only be safe if everyone is safe" and we are now involved in donations and contributions of vaccines to other countries.
"We need to work in collaboration with other countries in a productive way, not only in the times of crises, but in the times of peace, so that we will be prepared for any other crisis which may develop"
Johan Cogge, architect and CEO of DETOO Architects Belgium, which specialises in architecture for health (hospitals, elderly care, housing for disabled people) presented an architect's view of what the future hospital layout might look like, following COVID.
He said the main problems for hospitals during the pandemic was the large number of patients seeking admission in a short time, the presence or lack of qualified personnel and medical devices, the requirement to continue care for non COVID patients in the hospitals and the availability of isolation and cohorting facilities. In nursing homes and residential homes for people with disability the restricting of family visits and the threat of isolation were additional challenges .
Public spaces, including lobbies and dining facilities would have to be carefully planned and designed to create a greater physical separation and we should use more outdoor spaces
Internationally, a number of solutions had been implemented to try and combat some of these problems. In South Korea, the Government reserved a number of hospitals for the care of non COVID patients only. In other international hospitals, separate parts of hospitals were used for each group. In smaller hospitals, it was not always possible to isolate parts of the hospital from each other, so it was necessary to be able to split up hospital departments, if required.
He said the COVID pandemic had magnified existing infrastructure problems that already existed in many healthcare areas. These problems now needed to be solved as we didn't know if there would be another similar pandemic or another major crisis in the near future. "We don't know what is coming our way, so we should try to carry out infrastructural interventions that also have a positive impact outside of a pandemic. Flexibility is the key word."
He said if possible, hospitals should certainly have separate entrances for COVID and non COVID patients and if possible, also for staff.
The emergency department was an important gateway for the hospital. Every patient should be viewed as potentially infected until they had had a negative test. The complete separation of the COVID section from the rest of the hospital was the only guarantee of a lasting smooth functioning of a hospital. He also recommended that, in hospital areas designated for the management of COVID patients, it should be possible to quickly expand and provide a modular extension for additional capacity. This implied the availability of outdoor space.
There would also be an increased pressure for hospital designers to include spaces and features which could be easily cleaned.
The biggest conversion most facilities had undertaken during the pandemic was increasing isolation facilities. Going forward, hospitals would need groups of rooms and units which could be negatively pressured and cut off from the rest of the hospital. These units would need quick separate access to the emergency department to avoid transferring COVID patients through the entire hospital.
To control all movement and traffic within the hospital and to avoid cross infection as much as possible, all flows in the hospital should be clearly separate for visitors, non COVID patients, infected patients and staff. There should be separate ventilation in all parts of the hospital. It was inconceivable that in the future patients would continue to sit in public waiting rooms with the risk of becoming infected or infecting others. Public spaces, including lobbies and dining facilities would have to be carefully planned and designed to create a greater physical separation and, where possible, we should use more outdoor spaces. Patients and families should be encouraged to wait or walk outside, and he even raised the option of possible consultations taking place outside also.
Telemedicine had boomed throughout the crisis, allowing clinicians to carry out routine check-ups and triage patients. Despite the fact that reimbursement for telemedicine remained unclear, the benefit of Physicians seeing more patients in the same amount of time, with low space requirements, meant that this and other new ways of working should be kept in mind in when designing new infrastructure.
Bertrand Bivort, Manager, Groupement des Hôpitaux Aigus ASBL, Luxembourg, discussed Luxembourg's approach for a national reserve of personal protective equipment and medical devices to avoid a risk of shortage during health crises.
After giving an overview of the healthcare service in Luxembourg, Mr Bivort described how the Luxembourg Ministry of Health took the decision to establish a separate group to manage a national reserve to address the urgent need for personal protective equipment during the covid pandemic.
A non-profit organisation was established and though there were challenges in the early days; a major problem being that the views of the Ministry of Health and the different hospitals were not necessarily the same in the way to use the reserve, the group managed to successfully secure and distribute adequate supplies of PPE to the various different healthcare providers.
Ms. Morrow thanked everybody for their interesting and informative presentations, which were most relevant. The presentations raised questions around our current infrastructure and the design of our existing healthcare buildings and what lessons needed to be learned to ensure our future buildings are fit for purpose.