Stimul.ai, an artificial intelligence system to support hospitals to reduce waiting time for patient appointments was being piloted in a number of countries at the moment, Naomh McElhatton, CEO of the company, told a HMI Dublin Regional meeting in November.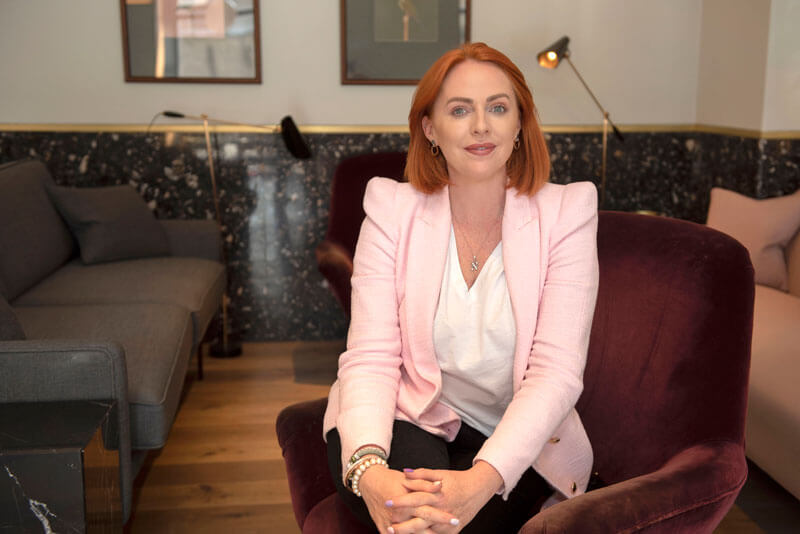 The meeting was chaired by HMI Council Member, Sharon Morrow.
Ms. McElhatton, is an Associate Lecturer at the University of Ulster and was listed as one of the entrepreneurs to watch in the Irish Times in 2019. Earlier this year, with Prof Barry O'Sullivan from UCC, she founded Stimul.ai.
Ms. McElhatton said Stimul.ai was basically demand capacity modelling. Its strategic clinical design tool enabled hospitals to make better capacity planning decisions, by ensuring that available time was apportioned to the most important task at hand that day.
For example, in a hospital setting, they would take the data for a particular clinic or specialty and work with the administrative and clinical teams to deliver a robust strategy to help design clinics more effectively, so that more patients could be seen.
Stimul.ai is an automated process and they could also support the execution of their findings, if required.
"We can save teams huge amount of time by utilizing Stimul.ai. We are fully GDPR compliant, we adhere to all governance and compliance protocols and all the data we use is completely anonymized."
Ms. McElhatton said they were working on projects in Northern Ireland, UK and Canada. The UK results will be available mid-January.
"We then present a pathway, and can support the implementation of the findings. We can support hospitals for a number of weeks post findings to ensure we can see a decline in those waiting lists numbers because of the model."
Ms. McElhatton said they have drawn up a model for surgery in the UK and are also working on early stage pilots with diagnostics, rheumatology, dermatology and urology services.
Ms. Morrow thanked McElhatton for her very interesting presentation. She said she would like to thank GSK for their support for the HMI meetings.