Yoga teacher, Jean Maher from Lá Nua Yoga guided the Conference through a short Yoga practice which could be done at work or at home. No Yoga mat was required and all the poses were standing.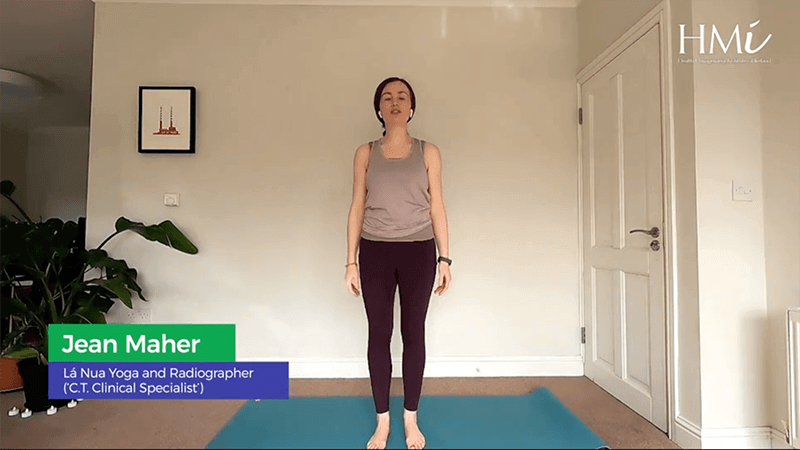 The practice began with two minutes of grounding and breathwork to calm the breath and help focus the mind. The physical practice included a warm-up of the neck and shoulders, a short Sun Salutation ('Surya Namaskar'),  Wide Leg Forward Fold ('Prasarita Padottanasana'), a Balance pose 'Star' and finished in Mountain Pose ('Tadasana') to again close the eyes and put the focus on the breath.
Jean Maher
Lá Nua Yoga
Jean Maher is a Radiographer ('C.T. Clinical Specialist') with 20 years of experience working in the UK, Australia and Ireland. Jean began practising Yoga initially to help manage the stress of working in a busy hospital environment and in response to a diagnosis of Ankylosing Spondylitis – an autoimmune condition that affects her spine. Today, Jean is a certified Yoga teacher and is passionate about helping others (particularly healthcare workers) to find even a few minutes to 'Breathe, Move, Reconnect' through the practice of Yoga. In 2020, she established Lá Nua Yoga and currently teaches yoga online with live and recorded classes available. Jean lives in Co. Wicklow with her husband and two young children.