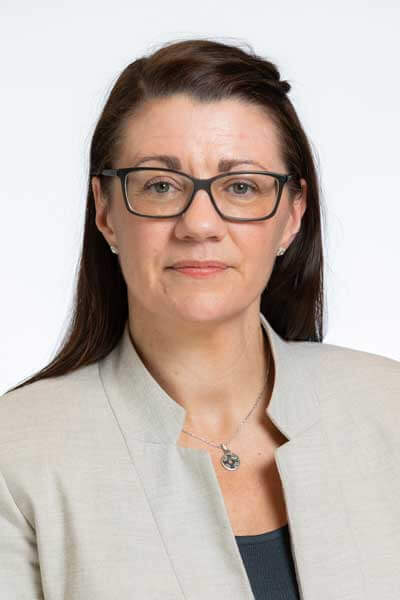 Rachel Kenna is the newly appointed Chief Nursing Officer in Ireland. She is a Registered Children's and General Nurse (RCN/RGN) and has extensive clinical and managerial experience spanning 29 years in both in Ireland and the UK.
She has worked as a Deputy Chief Nursing Officer in the Department of Health since 2018 Her primary area of responsibility was nursing policy in the area of patient systems and clinical governance. She previously held the Director of Nursing post in Ireland's largest children's hospital, Children's Health Ireland at Crumlin.
Rachel has a real interest in Nursing and Midwifery policy but also in wider health policy and is educated in a wide range of areas to support this. She holds an MSc in Child Protection and Welfare and a BSc in Nursing Management. Her other educational qualifications includes a Higher Diploma in Professional Practice, Critical Care, Leadership, Quality in Healthcare and a Diploma in Human Rights and Equality and a Professional Diploma in Governance. She is selected as a Florence Nightingale Leadership Scholar for 2021.
The Chief Nursing Officer role has an important strategic leadership and influencing role that includes the provision of professional policy direction and evidence-based expert advice for the nursing and midwifery and general health policy agenda. The role incorporates professional regulation, strategic workforce planning and provides an exciting opportunity to develop and strengthen the collaborative working across government and the wider public service.