Welcome to the November edition of Health Manager. This is my first President's message and it is a particular honour to hold this office.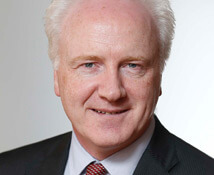 I have always been proud to say I work in healthcare. As healthcare workers we are privileged to deliver care and services to our community. Frequently, it is when people are at their most vulnerable that they need us most. No matter the challenges and sometimes criticism we face, be it individually or as a system, we must never loose sight of the fact that collectively our work makes an immeasurable difference every minute of every day.
This time of year is always particularly challenging, as we face additional seasonal service pressures, the need to break even at year-end and at the same time focus on service planning for the year ahead. It requires commitment, energy and significant management skills to achieve the right balance and ensure the focus always remains on utilising all available resources effectively, to deliver safe quality services to our patients and clients.
It is welcome that the HSE CEO, Paul Reid has in his recent public comments placed a particular emphasis on the need for well developed management skills to address the many challenges the health sector faces. His commitment that management, resources and accountability will be located closer to service delivery is also welcome. If this indicates a greater level of autonomy and accountability, it is a challenge I believe health managers will welcome. As experienced managers, we know that when dealing with finite resources the solution is most often close to the problem.
The HMI will celebrate its 75thAnniversary in 2020 and we will take the opportunity to celebrate our proud history. For now, I would like to wish you and yours a happy Christmas and a peaceful New Year. In particular, I wish to acknowledge all of our colleagues in healthcare and the emergency services, who will be working throughout the festive season.