It is easy to criticise the health service and to overlook the wonderful and productive work that is delivered in Ireland, writes Dr. Peter Lachman.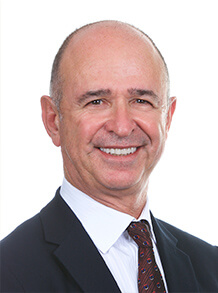 Newspapers do not sell good news and the reports in the press tend to focus on poor care, which then paints the picture of a health service in crisis.
There are major issues and unfortunately good care is not universal. However, there are far more examples of excellence and dedication than one is led to believe.
I have reported previously that In the UK https://fabnhsstuff.net/ and https://learningfromexcellence.com/ allow for the sharing of success and celebration of great care. As we enter 2019 it is a good time to reflect on where we are making a difference in healthcare.
I have many examples of dedicated staff in the Irish health system making a real difference
I have been working with the RFCPI in a number of game-changing programmes that are making a difference already. Using a modified version of the IHI Breakthrough Collaborative methodology, we are teaching teams to apply improvement methodology to make a difference. http://www.ihi.org/resources/Pages/IHIWhitePapers/TheBreakthroughSeriesIHIsCollaborativeModelforAchievingBreakthroughImprovement.aspx
The Stroke Collaborative
Stokes can be devastating for the affected patient and the family. This collaborative which is clinically led by Dr John Thornton from Beaumont Hospital and Roisin Walsh from RSCI is now in its second round of collaborative learning.
Both rounds have ten stroke teams learning how to change the processes of care to decrease the decision time for thrombectomy and thrombolysis for people with stroke to under 30 minutes from arrival in the ED, as in patients with acute onset stroke as every minute counts.
We have had great success as the times to decision are being decreased and many people with stroke have and will benefit with lower morbidity and less disability. It is early days still, but we can see changes as the teams learn form each other to make a difference. https://www.rcpi.ie/news/releases/national-acute-stroke-collaborative/
The COPD Collaborative
People with chronic obstructive lung disease are best managed in the community and if well managed will not require frequent hospital admissions. This collaborative had a very successful pilot phase. https://www.rcpi.ie/news/releases/patients-with-copd-exacerbation-see-big-improvements-in-care-thanks-to-collaborative-project/ The current phase is working on processes to improve care with standardised approaches, improved access and better self-management. Again, early days in the programme but good results already.
S.A.F.E. Situation awareness for Everyone
This programme builds on the success of the Health Foundation funded RCPCH programme in the UK which I led from 2014 in up to 50 paediatric units or children's hospitals in the UK. https://www.rcpch.ac.uk/resources/situation-awareness-everyone-safe-toolkit-introduction
The aim is to bring patient safety to front line teams so that that they can predict which children are at risk if deterioration and then mitigate against it. The focus is a regular huddle where there is sharing of information by anyone who knows the child from parents and family members to ward staff and the clinical team. The key is a change in team culture and how one approaches health care to be safe. https://www.rcpi.ie/news/releases/join-our-quality-improvement-collaborative/
In summary, the challenges remain the same, as we need to meet the needs of a population that has growing demand within limited resources. I have many examples of dedicated staff in the Irish health system making a real difference These three programmes show that is possible to have an impact.
If you have a good story let us start sharing them and begin the new year on a positive note. I am sure we will hear many good news stories in the future.
And If you want to know more about these programmes please contact me.