---
HMI Annual Conference 2016
Health Minister, Simon Harris will officially open this year's HMI Annual Conference, which will be held in the Concert Hall, RDS, Dublin, on September 29 next.
The theme of the Conference is "Getting It Right – Making The Best Choices."
Speakers include Brian Turner, Economist, University College Cork, Richard Corbridge, Chief Information Officer, Health Service Executive, Professor Oscar Traynor, Director National Surgical Training Centre, RCSI, Jennifer Dixon, Chief Executive, The Health Foundation, UK, Eric de Roodenbeke, Director General, International Hospital Federation and Prof. Jim Lucey, Medical Director, St. Patrick's Health Services.
Conference fees are HMI members €115, Non members €175. Group discounts are available.
Those who wish to attend can book online or call Rosemarie at 01 2974070.
HMI wishes to thank all sponsors for their support.
---
Chief Director of Nursing Children's Hospital Group
Suzanne Dempsey has been appointed Chief Director of Nursing, Children's Hospital Group.
She has also been appointed as the President of the Irish Association of Directors of Nursing and Midwifery (IADNAM).
In her new role as Chief Director of Nursing, Children's Hospital Group, Suzanne is focusing on the integration of nursing services across the three sites in preparation for the new children's hospital and its planned opening in 2020. "The design and development of this new hospital as part of an integrated clinical network for paediatrics is an incredible opportunity for both nursing and the future children of Ireland."
She qualified as a Paediatric Nurse in the Children's University Hospital in 1988 and as a General Nurse in 1990 from Beaumont Hospital, Dublin. During her time there she worked predominately in the speciality of Neurosciences including Neuro Intensive Care. From 1999 – 2010 she was the Clinical Directorate Nurse Manager for Neurosciences, Ophthalmology and Cochlear Implant Services before taking on the role of Director of Nursing at Temple Street Children's University Hospital in 2010.
She holds a BSc in Nursing (Hons) (DCU); an MSc in Creative Leadership and Organisational Development (Hons) (RCSI) and most recently earned a Diploma in Quality and Leadership (RCPI). She has also completed the Prince 2 Project Methodology course and a Diploma in Mediation.
Her main areas of interest are research and leadership, in particular the development of strong leadership within the profession of nursing.
---
UCC Nursing School Celebrates World Ranking
---
CAWT delivers on €30 million project
The cross border health and social care partnership, Co-operation and Working Together (CAWT has successfully completed the largest EU funded work programme ever undertaken by the CAWT Partnership.
The €30 million 'Putting Patients, Clients and Families First' 12-project programme has enabled a suite of cross border services and initiatives to be delivered in the border region which benefitted 53,000 citizens.
Examples of new and enhanced services successfully implemented include cross border Ear, Nose and Throat (ENT) and Vascular services, new Sexual Health/Genito-Urinary Medicine (GUM) clinics, additional Eating Disorder therapy support, new day opportunities for people with disabilities, supports to families and children with autism, social support initiatives and additional assistive technologies for older people.
A range of health and well-being and social inclusion linked projects were also successfully delivered by the CAWT partner organisations.
Following this success, the CAWT Partnership believes it is well placed to secure further EU funding for the border region.
In recent months, the Partnership organisations have been actively collaborating to develop a suite of practical cross border projects which have been submitted to the new INTERREG VA health theme. INTERREG is designed to stimulate and strengthen economic, social and territorial cohesion between regions in the European Union.
These projects, which include cross border activity in areas such as acute hospital services, primary care, children's services, mental health, disability and population health, are designed to bring added value and benefits to the region by adopting a cross border approach.
The Management Board of (CAWT), held its  AGM and board meeting in Rossnowlagh, Co. Donegal recently. Representatives from the HSE met with their Northern Ireland counterparts from the Western and Southern Health and Social Care Trusts, the Public Health Agency and the Health and Social Care Board.
CAWT is a cross border health and social care partnership comprising the Health and Social Care Board and the Public Health Agency in Northern Ireland, the border counties of the Health Service Executive (HSE) in the Republic of Ireland and the Southern and Western Health and Social Care Trusts in Northern Ireland.
CAWT facilitates the statutory health and social care services to share ideas and develop practical solutions to common health challenges and develop new ways to improve health and social care services for the well-being of people through collaboration across borders and boundaries.
The CAWT Partnership has been in existence for 23 years and during that time has successfully delivered a range of cross border health and social care initiatives. Much of this cross border activity has been made possible with the financial support of European Union INTERREG funding which CAWT successfully secured for the border region.
---
HSE Staff Engagement Forum
A group of 50, mostly frontline healthcare staff, have participated in a new HSE-led National Staff Engagement Forum for the health service .
The Forum was jointly chaired by two members of the HSE Leadership Team, Rosarii Mannion, National Director, Human Resources and Dr. Philip Crowley, National Director, Quality Improvement.
Ms Mannion said a core strand of the HSE's People Strategy was to improve staff engagement across all levels of the healthcare service, so that staff would have a strong sense of connection to the service and support team colleagues to deliver better outcomes for patients.
She said positive staff engagement was a keystone of the new Framework for Improving Quality in Our Health Service.
"We believe staff have a unique insight into the challenges faced by their services and are often best placed to identify areas for quality improvement.  When given the scope to do so, staff input can lead to creative and practical solutions to the challenges we face.
"The Forum will be a place where the voice of staff for creating a positive place to work is heard and acted on.   The members will assist the health services to scope and develop a staff engagement strategy in the coming years which will directly influence and shape how we involve all staff in the design and delivery of services. "
Members of the Forum will be involved in shaping how the health service engages  with staff.  It is designed to provide a space to bring thoughts and ideas about how staff members across the country can engage with each other more fully in the health service.
The Forum consists of two groups of staff. A group of 50 mostly frontline staff and another which consists of members from a strategic engagement leadership group committed to improving staff engagement in the health service.
The first group is designed to accurately reflect the current staff profile in the health service as shown in the 2015 Health Service Personnel Census.   The second group is focussed on strategic engagement leadership.
Membership of the Forum is designed to represent staff in all roles, grades, age and geographic areas including nurses, care and support staff, health and social care professionals, administration staff, doctors, dentists and corporate management staff from all levels in the HSE and voluntary sector.
It's hoped that the Forum will meet four times a year with ongoing opportunities for input during the year.
---
New Hybrid Cardiac Catheterisation
The new Hybrid Cardiac Catheterisation Laboratory (HCCL) at Our Lady's Children's Hospital Crumlin, has been officially opened by  Health Minister, Simon Harris and Northern Ireland Minister for Health, Michelle O'Neill, MLA.
The Hybrid Cardiac Catheterisation Laboratory is the only paediatric interventional cardiology service on the island of Ireland.
This lab's  latest technology will avoid open heart procedures in certain cases, use both open heat and keyhole techniques in the same procedure to improve outcomes, allow immediate post-surgical cardiac catheter/angiography to confirm satisfactory result and result in much lower radiation dosages for most procedures.
The project was funded in totality by the Health Service Executive at a cost of €5.6million.
This new Hybrid Cardiac Catheterisation Laboratory has the most advanced paediatric interventional cardiology equipment in Europe.  This Unit has been designed to create the infrastructure and technology to deliver cardiac catheterisation procedures to the Children of Ireland, to international standards.
The Children's Hospital Crumlin, is the National Centre for Paediatric Cardiology and Cardio-Thoracic Surgery and the Republic of Ireland partner in the Congenital Heart Disease All Island Network, treating approximately 600 patients per year.
The lab is a new build, located at first floor level, with a direct connection to the Operating Theatres by way of a link bridge. The design enables a group of children to proceed directly from cardiac catheterisation to cardiac surgery without having to change facilities.  This was not available to OLCHC previously.
Speaking at the opening Ms. Helen Shortt Chief Executive, Crumlin said: "The previous cardiac catheterisation laboratory was coming to end of life as it was over 15 years old. As Chief Executive, I am delighted to welcome Ministers Harris and O'Neill today to open this new state of the art facility and on behalf of the staff of Our Lady's I wish to acknowledge the support of and thank the Health Service Executive for recognising the urgent need to replace these facilities and support this new development".
---
Ambulance Service Accreditation
The National Emergency Operations Centre with the HSE's National Ambulance Service (NAS) has received 'ISO 9001:2008 Accreditation.'
The Certification has been awarded to the National Emergency Operations Centre (NEOC), which are located in Tallaght and Ballyshannon.
Presenting the award at a special ceremony at NAS headquarters in Tallaght, Eoin Hamilton from Certification Europe congratulated everyone working in the service for their efforts which had led to their attaining this key internationally agreed standard for internal quality management.
Mr. Tony O'Brien, Director General, HSE said " Standards make an enormous and positive contribution to most aspects of our life and achieving ISO 9001 confirms that NEOC Tallaght and Ballyshannon have excellent quality management policies and systems in place. In addition to being customer focused, having a system approach to management and providing continual improvement and more, ISO 9001:2008 is a global acknowledgment of NEOC's ability to meet quality requirements. This is a very significant milestone for our NEOC considering the control centres only became fully centralised over two sites in Sept 2015."
ISO  9001: 2008 sets out the steps necessary to adopt a quality management system. It is designed to help organisations ensure they meet the needs and expectations of both customers and other interested parties, based on internationally recognised quality management principles set out by the International Standards Organisation (ISO).
Mr. Martin Dunne, Director of the National Ambulance Service said "Gaining the ISO 9001 is testimony to the effort and commitment of the NEOC Tallaght and Ballyshannon teams. The workload and commitment in achieving and maintaining this standard cannot be underestimated.  This builds upon our Medical Priority Dispatch System accreditation as a Centre of Excellence received in January 2015.  This standard has allowed the NEOC to bring together existing methods into a uniformed auditable system.  The standard allows NEOC to have continuous improvement and planning awareness at the core of its operations."
Mr. Damien McCallion, HSE National Director with responsibility for Emergency Management & National Ambulance Service added: "The establishment and future development of NEOC is one of the key actions of our overall strategic plan for ambulance services in Ireland. This endorses that approach and demonstrates our commitment to delivering quality services to our users, and having our services certified to the ISO 9001:2008 standard is a great achievement for our NEOC, which could not have been achieved without the work of our staff at both NEOC locations."
---
Public hospitals receive electronic referrals
GPs across the country can now refer patients into every acute hospital electronically following the completion of phase one of the HSE National eReferral Programme.
Over 10,550 ereferrals were received in hospitals in May of this year, up significantly from the 2,289 received in August 2015 when the new process was initiated.
Congratulating all those involved and pointing to the benefits for patients, HSE Director General Mr Tony O'Brien said that "this project is allowing for rapid and secure electronic referrals for patients from their GPs to the appropriate Consultant and Hospital.  It happens in real time with the GP receiving acknowledgement from the hospital of the referral,  while the patient is there with them."
Using the e referral solution, a GP can submit a referral electronically, directly from their practice management system to the hospital in question using the HIQA approved referral form and immediately receive and acknowledgement confirming receipt.  The system also enables the hospital to send a response message to the GP once the patient has been triaged.
E referral is one of the strategic programmes of the HSE's Chief Information Office.  Mr Richard Corbridge, Chief Information Officer, HSE said:  "This is a great achievement for the project, where patients can be referred for care to the acute setting through electronic communication.  We are looking forward to the next phases of the project, and want to thank the GP community and the hospital groups for their commitment and energy which has helped us reach this milestone today."
---
Review Vision for Change
The Mental Health Commission has called for a formal review of the Government policy on mental health – A Vision for Change.
Ten years following the publication of A Vision for Change, the Commission has also called for independent monitoring of the policy to identify areas where it was and wasn't working effectively.
Speaking at the launch of the Commission's Annual Report for 2015, the Chairman of the Commission Mr. John Saunders said: "There is now considerable commitment to the policy at national and regional level within the HSE and within the statutory, voluntary and independent sectors. A great deal of clinical and administrative activity has yielded positive progress. However, notwithstanding this commitment much needs to be done to ensure the delivery of consistent, timely and high quality services in all regions and across the full range of specialities and age groups.
"The implementation of policy still relies on innovative and imaginative leadership at regional and local levels. Further progress could be made in the move from institutional to community care, there is a need to have greater involvement of service-users and their families in treatment, to embed the principle that mental health services are there to help people to recover, not simply to manage their illness."
Mr. Saunders said that services had not developed in a way that put recovery at the centre of what they did. "There is still a significant absence of psychology, social work, occupational therapy and other multidisciplinary team members and we will not have a recovery-orientated service unless staff make-up reflects the move from a purely medical model to a more holistic biopsychosocial one."
He said that in 2015 the State's mental health services were operating at just 75% of the staffing level recommended in Vision for Change, despite the welcome allocation of €35m for spending on additional services, particularly specialist community mental health teams. Funding was available in 2015 for an additional 700 staff, but difficulties in recruiting specific professional staff continued through the year.
Commenting on the staffing challenges, Ms. Patricia Gilheaney, the MHC Chief Executive, said, "Service providers are trying to recruit and efforts are being made to fill roles. However the reality is that there is a dearth of mental health professionals required to populate these teams and this is an ongoing challenge for the service providers and for the patients who do not have access to fully resourced teams."
Sixty-one approved centres were inspected in 2015. Of these six were rated compliant with all legislative requirements. The remaining were non-compliant to varying degrees.
In the inspection reports on the 61 approved centres, there were a total of 2154 findings. Of these findings, 1,830, or 85%, were of compliance with legislative requirements, and 324, or 15%, were of non-compliance. Each of the 324 findings of non-compliance was allocated a risk rating.
Dr. Susan Finnerty, Inspector of Mental Health Services of the Mental Health Commission, "While progress is being made it's important to point out that only six approved centres achieved full compliance, and that is disappointing. During 2015 standards of service also fell below what is acceptable in five areas: individualised care-planning, privacy, staff training, safety of premises and the control and administration of medication. Some of these have been issues for a number of years. These are areas which need to be brought up to appropriate standards."
Almost half (43%) of applicable approved centres breached rules on seclusion, meaning patients were kept in seclusion contrary to the rules and in a way that could pose serious risk to their safety and well-being," Dr. Finnerty added.
The lowest areas of compliance were:
 Code of Practice: Admission of Children 26%
 Regulation 23: Ordering, Prescribing, Storing and Administration of Medicines 42%
 Regulation 22: Premises 52%
 Rule: The Use of Seclusion 57%
 Code of Practice: The Use of Physical Restraint 58%
 Regulation 21: Privacy 69%
 Regulation 15: Individual Care Plan 70%
 Regulation 26: Staffing 70%
 Rule: The Use of Mechanical Restraint 74%
In 2015, the Mental Health Commission developed and published a Judgement Support Framework as a guidance document to assist approved centres to comply with the Regulations, Rules and Codes of Practice. The Judgement Support Framework also promotes continuous improvement of the quality of services provided to residents of approved centres. The Judgement Framework provides clarity and transparency in relation to the inspection process.
"Our new Judgement Support Framework, a guidance document to assist approved centres to meet statutory minimum standards and support continuous quality improvement, has worked well and is ensuring greater engagement and transparency," Dr. Finnerty said.
Involuntary admissions
The Commission expressed concern at the 9% increase in the number of involuntary admissions, from 2,162 in 2014 to 2,363 in 2015. Each patient admitted involuntarily has an automatic entitlement to review by a mental health tribunal, and 1944 such hearings took place in 2015.
"Modern mental health policy is that involuntary admission to residential care should be a last resort intervention," according to Mr Saunders. "We are particularly concerned at the proportion of involuntary admissions where the family and Gardaí are the primary referrers (23% and 47% respectively). These are very high proportions and we believe there should be a review of the Authorised Officer Scheme so that the burden is lifted off family members."
Community residences
The Commission also requested quality improvement plans in 20 of the 24-hour staffed community residences in 2015 following inspection reports. Mr. Saunders said, "The Commission continues to be concerned about specific issues related to these residences, and believe some of them to be too large, have poor physical infrastructure, lack individualised care plans and in effect not to qualify as "community care" as they are institutional in nature."
Admission of Children
The Code of Practice states that no child under 18 years is to be admitted to an adult unit in an approved centre and that this provision should be followed except in 'exceptional circumstances'.
The Commission monitors admissions of children to adult units and has consistently highlighted the lack of sufficient child and adolescent in-patient and day hospital facilities. During 2015, there were 95 admissions of children to adult units.
Commenting on this Mr. Saunders said, "This situation is unacceptable and needs to be addressed as a matter of urgency."
Mr. Saunders said, "Persistent failings that were identified by the Commission once again in 2015 included the admission of children to adult units, the failure to embed the concept of recovery in the service and a shortage of appropriate staff."
---
Data Management Standards
HIQA has launched a public consultation on new draft information management standards of national health and social care data collections.
These draft standards which focus on the information governance practices and the management of national health and social care data collections in Ireland, will apply to all health and social care data collections that are established and maintained on a national basis, such as the National Cancer Registry Ireland (NCRI) and the National Physical and Sensory Disability Database (NPSDD), managed by the Health Research Board.
HIQA said "Developing standards for national health and social care data collections will, in the long-term, provide key benefits to health and social care service users, health and social care professionals, organisations and policy makers. The standards encourage improved efficiency and increased usability and usefulness of data. They support improved access to data, reduced duplication and support the drive for higher quality data throughout national health and social care data collections."
HIQA's Acting Director of Health Information Dr. Kevin O'Carroll said: "Accurate, relevant and timely data is essential in order to improve health and social care by informing decision-making, monitoring diseases, planning services, informing policy making, conducting high quality research, and planning for future health and social care needs, both at national and local levels.
"A considerable amount of data is collected about health and social care services in Ireland. However, as in many other countries, our national health and social care data collections have evolved over time in a largely uncoordinated fashion. Although there are examples of very good practice, in some cases there is a lack of coordination and interoperability.
"Compliance with these standards will ultimately improve patient safety and help to instil confidence in patients, clinicians and all other stakeholders that healthcare decisions are made based on high quality information."
Following completion of the public consultation process, feedback will be analysed and considered before the standards are finalised.
---
Public want health investment
Eighty-six per cent of the general public ranked health as a top priority for investment in the future, with 55% saying they viewed budgetary health cuts as having had the deepest impact on them, according to the 2016 annual Pfizer Health Index.
The survey, carried out in April 2016, also showed that since the financial recovery started, Irish adults have become more optimistic about their health, with 65%  rating their health as 8 or higher out of 10.
The report highlighted that after a long term decline, private medical insurance holder numbers stabilised at 36%.  Medical card holders at 43% was the same as 2015.
The report also highlighted that GP attendance in the previous week or month increased significantly, from 23%  five years ago to 29% in 2016.
The Pfizer Index has been run for the past 11 years by Behaviour & Attitudes as a nationally representative quota survey of the adult population aged 16 and over. Each annual study examines experience of illness and wellbeing among a census-matched sample of 1,000, examining contributors and influences, and this year introduced a new section on family health.  Pfizer says results based on the full adult sample can be deemed to be accurate to within a margin of plus or minus 3 percentage points at a ninety five percent level of confidence.
This year, the report also looked at family health as 32% of people cite their health as their main concern.  When asked about family health, parents ranked their health priorities for their children as follows:
31% prioritised reaching developmental milestones
29% prioritised access to GP care
25% prioritised prevention of childhood illness
25% prioritised social development / developing friendships
23% prioritised learning ability / educational performance
19% prioritised mental health anxiety
18% prioritised vaccination programmes
Only 47% of parents reported knowing their child's weight and only 7% of parents believed that their child might be overweight.  When asked if their child exercised in line with national guidelines – 60 minutes every day – only 20% reported that this was the case, with the average being four times per week.
Parents reported 2 hours 16 minutes per day as the average length of time that their child engaged on screens  at home on a daily basis.  The incidence of children bringing a screen to bed was 15%,  with 24% of parents having no rule about this either way.
---
Clinical Academic Directorate for Cancer Care
The Ireland East Hospital Group (IEHG) has established a Clinical Academic Directorate for Cancer Care (CaCAD) at University College Dublin, which it says positions it as the largest cancer care centre in the country and serving a population of 1.1 million people.
"The launch of the Clinical Academic Directorate for Cancer Care will leverage the considerable expertise of St. Vincent's University Hospital (SVUH), the Mater Misericordiae University Hospital (MMUH) together with the research and teaching expertise in UCD. It will deliver state of the art cancer care to patients, in terms of the range, depth and complexity of care required and the scientific discovery that underpins new and evolving treatments.," said an IEHG spokesperson.
Through the CaCAD, multidisciplinary teams from MMUH, SVUH and across the Group, will collaborate to provide diverse expertise for cancer patients.
Speaking at the launch of the new single entity, IEHG CEO Prof. Mary Day said it was an important departure for the Group: "We are developing an Academic Health Sciences model for the Ireland East Hospital Group by establishing Clinical Academic Directorates, beginning with a Clinical Academic Directorate for Cancer. Using this internationally recognised model of best practice we aim to transform and improve the clinical services for the 1.1 million people served by the Group.
"The Cancer Academic Directorate will see clinical services being organised across hospitals and is the start of a transformational process over the course of the next year to make the Cancer Care Directorate live and breathe."
IEHG Chief Academic Officer and Vice President for Health Affairs at UCD, Prof. Des Fitzgerald highlighted the pivotal role the university will play in the CaCAD:
"The Cancer Academic Directorate's genetics programme will be supported by a Next Generation Gene Sequencing laboratory recently established in the university. More and more, the clinical care of patients with cancer relies on such technology, for diagnosis and for more targeted therapy.
"The University has developed clinical trials facilities so that new therapies can be brought to our patients quickly. UCD will continue to expand the Directorate's capacity for clinical research, for example by developing data analytics, connected healthcare technologies and biobanking facilities.
UCD is also establishing a research imaging centre in partnership with St. Vincent's University Hospital, which will help in rapid diagnosis and monitoring of treatment. The University will also contribute to the Directorate through its educational and training programmes for healthcare professionals who want to pursue careers in oncology".
Prof. Owen Smith CBE has been appointed Clinical Director of the CaCAD. Prof. Smith is Professor of Paediatric and Adolescent Medicine at University College Dublin and Consultant Paediatric Haematologist at Our Lady's Children's Hospital, Crumlin, Dublin. Speaking at the launch Professor Smith said that the purpose of the CaCAD is to become the premier cancer centre in the country:
"This new single entity, operating across two sites, in collaboration with UCD, our Academic Partner, will mean larger departments, more sub-specialisation, an expansion in the range of services and more personalised medicine with a clear focus on genetics and translating research benefits into better patient care.
It is planned that the new CaCAD will care for over 45% of patients with breast cancer treated in Ireland, almost 1 in 4 of all prostate cancers treated, over 50% of all breast cancer screening, through BreastCheck, on two university hospital sites.  It will also provide national transplant services for lung, liver, renal and pancreas, national centres for sarcoma and neuroendocrine tumours, a national centre for spinal surgery for advanced treatment of metastatic tumours and the only centre providing cytoreductive surgery and heated intraperitoneal chemotherapy.
---
Ban Lifted on blood donation by MSM
Health Minister, Simon Harris has decided to lift the lifelong ban on blood donation in Ireland by men who have sex with men.
This followed a review of a report regarding a change in deferral policies for blood donation by men who have sex with men, prepared for the Minister by the Irish Blood Transfusion Service
Mr. Harris accepted the IBTS  recommendation to reduce the current lifelong ban from donating blood  to a one-year deferral, to defer those with a history of a sexually transmitted infection for five years after that infection, to a one-year deferral and also to defer those with a history of a sexually transmitted infection for five years after that infection
The change to a one-year deferral, when implemented, will bring Ireland into line with a similar deferral policy to commence in September in Northern Ireland and similar policies which are already in place in the remainder of the UK, Canada and elsewhere.
"I welcome the recommendation of the IBTS following the Government's request to review the scientific evidence forming the basis for the lifelong ban from donating blood, which has applied and I have informed the IBTS of my decision to accept their recommendation. I would like to thank the Chair of the IBTS, Prof Anthony Staines for their work and I have asked that they continue to engage with my officials on the development of a robust implementation plan to support this change in blood donation policy so that the policy change, its rationale and its implications can be well implemented and clearly explained to all potential blood donors, recipients of blood products and the general public. Once this is in place it will be possible to set a date from which this policy change will commence," said the Minister.
---
National Cancer Registry Director
Professor Kerri Clough Gorr has been appointed Director of the National Cancer Registry and University College Cork's first Professor of Cancer Epidemiology.
Professor Clough Gorr, who will take up her post in August, is currently Assistant Professor, Institute of Social and Preventative Medicine at the University of Bern, Switzerland. She also holds the posts of Adjunct Assistant Professor at Boston University and Visiting Scholar, Massachusetts Veterans Epidemiology Research and Information Center (MAVERIC).
From January 2010 to June 2013, she was Scientific Director of the National Institute for Cancer Epidemiology and Registration (NICER), the body responsible for supporting and coordinating cancer registration in Switzerland. Professor Clough Gorr has published extensively in both geriatrics and cancer and has a particular interest in cancer in older people and in the assessment of quality of life.
Prof. Kerri Clough Gorr succeeds the recently retired, Dr. Harry Comber, the founding Director of the National Cancer Registry.
---
Family-friendly accreditation for Tallaght WiFi
As part of its ongoing commitment to technological innovation and ensuring the best experience for all patients, Tallaght Hospital has launched public WiFi which is safe for families and free for all to use.
The new WiFi, service utilises the existing WiFi infrastructure already in place with the addition of a new Internet gateway service provided by eir Business. The service is accredited by Friendly WiFi, meaning content that is not family friendly is filtered out. Tallaght Hospital is the first hospital in Ireland to get this accreditation.
Following a competitive process, eir Business was chosen as the provider of the new public Internet gateway service.  "Tallaght Hospital, eir Business and Friendly WiFi are working together to ensure that patients at Tallaght Hospital can browse online without the risk of coming across indecent images, websites known to the Internet Watch Foundation or pornography. Friendly WiFi accredits services that it deems sufficiently child-friendly and marks them with a clearly identifiable symbol, indicating its independent approval," said a spokesperson for the project.
David Wall, Head of ICT, Tallaght Hospital, said, "At Tallaght Hospital we always strive to ensure the highest standards of patient care. Part of this process involves ensuring that we make use of technological developments to innovate and improve the care experience. The installation of public WiFi that is both safe and free to use is part of this process. Our ethos is all about people caring for people and we want to make sure that patients who come to Tallaght Hospital for whatever reason, experience the highest standards of care possible and the most positive of treatments."
---
HSE Budget Increased to €13.695 billion
The gross current budget for the health sector for 2016 is now €13.695 billion.
Health Minister, Simon Harris said this was equivalent to an increase of €1.4 billion compared to the original 2015 allocation of €12.295 billion and €736m more than the final revised allocation for 2015.
"In percentage terms, this represents a 6% increase on the final revised budget for 2015 and indeed an 11% increase on the original voted budget for 2015," said the Minister.
He said he welcomed the statement from the Director General of the HSE that this additional funding had stabilised the finances for 2016 and allowed a realistic target to be achieved, along with the emphasis he placed on the need for effective financial management.
The additional funding was provided in three tranches –  €300m in Budget 2016, €600 million in the Supplementary Estimate 2015 and continued in the 2016 budget base  and a further €500m exchequer funding this summer.
The Minister said that €40m would be allocated for home care services –  €20m to ensure that the 10.4 million home help hours, 15,450 home care packages, 130 intensive home care packages and 313 transitional care beds provided in 2015 were maintained. A total of €10m would go to ensure that the rate of service allocation could be maintained during the summer months and €10m had been ring fenced for home care as part of the new winter initiative.
He said €31m would go to people with disabilities, including funding to cover costs incurred from compliance with national residential standards, services provided to meet the changing needs of people with disabilities, and the provision of emergency residential places. Of this additional funding, €3m was ear-marked for new initiatives, including an additional provision for services to meet the need of school leavers with disabilities and the anticipated cost of a number of emergency residential placements arising this year.
Funding of €20m would be ring-fenced for mental health, to restore the  mental health budget.
A total of €40m would be spent on a new winter initiative (up from €33m last year) to help address overcrowding in Emergency Departments.
The Minister said the allocation to address the budget overrun in the HSE would  be underpinned by an improved governance and accountability framework. "Health service management will be accountable for performing within the budget set by these additional resources. It is in acute hospitals that Government sees the greatest need for improved accountability and control.
"The Programme for Government commits to establishing a Performance Management Unit which will work with individual hospitals where there are difficulties in order to achieve improvement. Establishment of this Unit will contribute to a stronger focus on operational control and accountability within acute hospitals.  There should be support and recognition for managers who rise to the challenge of leading performance improvement within the funding available.
"In order for Government to have the confidence to prioritise additional investment in our health services in 2017 and beyond, it is essential that the managers within the service demonstrate good practice by delivering the maximum amount of safe services within the limits of resources that have been made available by government each year."
---
Increase in patients treated in 2015
Over one and a half million people received in patient or day case treatment in acute hospitals during 2015 according to the HSE Annual Report for the year, which was published in June.
The report said that overall there was an increase of 19,861 patients treated when compared with 2014.
"Waiting list numbers for inpatient and day case treatments and outpatients appointments improved significantly by December.  Arising from the ED Task Force's Report and analysis, additional funds of €74m were provided in April and following on from this investment, there was a reduction in the number of delayed discharge patients from 719 in December 2014 to 509 in December 2015 – a 29% decrease," said the report.
"In 2015 the National Ambulance Service responded to 303,502 calls of which 3,810 were ECHO calls (life threatening cardiac or respiratory arrest) and 105,061 were DELTA calls (other life threatening illness or injury).   Managing, reviewing and monitoring of ECHO and DELTA response times is a key priority for the HSE.  Response times are improving.  This is against a backdrop of increased use of the ambulance service with ECHO calls increasing by 22% and DELTA calls increasing by 10%.
The annual report said that the total HSE expenditure in 2015 was €13.895 billion for the delivery and contracting of health and personal social services.
In progressing the HSE Capital Plan 2015, the total expenditure was €388m which included capital grants to voluntary agencies of €84.5m.
The HSE provided funding of €3.621bn to non statutory agencies to deliver health and personal social services – acute voluntary hospitals €1.908bn (53%) and non acute agencies (47%).
Additional funding of €16.9m which was provided in July 2015 to support acute hospitals over the winter period was applied to a range of capacity initiatives. Engagement in the winter planning process by community services and acute hospitals saw a reduction of 14% in the INMO Trolley Watch 30 day moving average in December compared with the same period in 2014.
The annual report revealed that almost 1.74m people had medical cards (38% of the population).  In 2015, 99.8% of completed medical card and GP visit card applications were processed within 15 days.   Over 19m GMS prescriptions were processed in 2015 covering almost 58m items.  A total of 431,306 people were in receipt of a GP visit card.
Priorities in mental health services in 2015 included ensuring that the views of service users, family members and carers were central and that timely, clinically effective and standardised mental health services were delivered. Additional governing funding of €35m was provided for continued investment including up to 350 staff over and above the 950 posts funded through the 2012 – 2014 Programme for Government investment.
The annual report said the health service was the largest employer in the state with 120,000 personnel, or 103,884 whole time equivalents (WTEs) employed at the end of December. "This represents an increase of 4.6% or 4,557 WTEs overall in the year and compares with an increase or 2,332 WTEs in the same period in 2014.  This increase has been driven by the conversion of agency staff to WTEs.
"Employment growth in 2015 has led to significant employment control and cost challenges.  These will continue to be monitored against general affordability, allocated pay budgets and funded workforce plans."
---
Double Gold Cap Awards
Staff at the Bon Secours Care Village mMount Desert Cork, have pulled off a rare double by winning a Gold CAP Award for excellence in both Housekeeping and Catering.
The housekeeping and catering teams  each won a Gold CAP Award for producing outstanding food and dining experience for residents and maintaining the highest levels of cleanliness across the site.
The CAP Awards (the Continuous Advancement Programme) measure the quality of catering and housekeeping in healthcare facilities across Ireland and the UK and are regarded by patients and their families as a mark of high quality.
Nollaig Broe, Bon Secours Care Village Manager, said the awards were recognition of the hard work and dedication of both teams. She said: "We're absolutely delighted to be recognised in this way by the CAP Awards. We are continually striving to improve the quality of food we offer to our residents and to ensure the housekeeping is to award winning standard. To win the double Gold Award is a real tribute to the hard work and dedication of the teams here at Bon Secours Care Village".
The team were praised for their attention to detail, ensuring that every corner of the site was spotlessly clean. Ian Jackson, Managing Director of the CAP Awards, said: "The Bon Secours Care Village housekeeping team are incredibly hardworking and committed to the upkeep of a beautiful facility, day in day out. The team are always looking to improve through excellent staff development and the use of audit tools."
Catering won Gold because inspectors were impressed with the quality of food on offer to residents and the safety procedures in place. Ian added: "The catering staff were all very enthusiastic about providing the best for the residents, whether they are eating in the restaurant or their day rooms.
"For both of these key departments to win Gold is a great testament to the site and the wider Bon Secours Health System." CAP Award inspectors are industry leading experts who support hospitals and other healthcare facilities throughout the year to be the best they can be for their patients, residents and staff.
The Continuous Advancement Programme is an annual award scheme for catering and housekeeping/cleaning services in the private healthcare and private education sectors.
In March this year the Care Village team also won the "Outstanding Team Award" at the Bon Secours Health System Staff Awards.
---
Inconsistency in quality of services
Young people continue to experience an inconsistency in the quality of children's services from different providers across the country, according to the HIQA annual overview report of Irish children's services in 2015, published recently.
Ann Ryan, Head of Children's Programme, HIQA said: "The children's team conducted 114 inspections of different services in 2015.  These included Child Protection and Welfare Services, Foster Care Services, Statutory Residential Care, Special Care Units, Children Detention Schools (Oberstown Campus) and Designated Centres for children with a disability. What is clear from inspection and monitoring activity is the variance of practice by different providers in relation to the quality of service delivered."
At the end of 2015, there were 26,655 cases open to child protection and welfare services which are provided by the Child and Family Agency (Tusla), according to the report.
"National figures provided by Tusla show that while the majority of cases awaiting allocation were of a lower priority level, 999 of those 6,718 unallocated cases were classified as high priority. These are children who have been prioritized by Tusla for a social work service based on their assessed needs."
HIQA said that while the management of high priority cases had improved since 2014, data showed up regional inconsistencies in how waitlists were administered, with some regions performing substantially better than others.
"Three child protection and welfare service areas inspected last year also showed up a considerable disparity in meeting standards. The Dublin North and Dublin South East/Wicklow areas both met eight out of 27 standards inspected against, but the Louth Meath service area met just one out of 27 standards ,with a judgment of significant risk to children against eight standards.
"While day-to-day social work practice was deemed to be generally good, service providers in these areas had to respond to 62 actions, with 24 of those actions coming under the theme of safe and effective services. These relate to waitlists and allocation of social workers, delayed notifications to An Garda Síochána in relation to alleged abuses and other issues pertaining to the 1,349 children on the Child Protection Notification System (CPNS).  Consistent delays in assessing children's needs expose them to unnecessary or unidentified risk."
Ann Ryan said: "By the end of December 2015, there were 30 centres for children with disabilities successfully registered with HIQA and a further 13 had been inspected for the purpose of registration. Over the course of the year, the children's team carried out 78 inspections with a number of centres being inspected on more than one occasion to drive improvement. One in three inspections was unannounced, with 42 inspections being for the purpose of registration".
HIQA said the children's team received 175 three-day regulatory notifications from providers of designated centres for children with disabilities last year. "These notifications alert HIQA to potential risks to the health, safety or wellbeing of residents. The highest number of notifications related to allegations of suspected or confirmed abuse (72)."
Responsibility for the regulation of designated centres for children with disabilities was transferred to a new disability section in HIQA in April 2016. The programme of registration and monitoring of centres for both children and adults will continue under this new section.
HIQA said the inspections of child protection services in 80% of Tusla service areas were completed by the end of 2015. "Strong leadership, good governance and management continue to form the foundations of good quality services and the variation in meeting standards across the country reinforces the pivotal role of local managers in achieving goals and objectives. HIQA will continue its rigorous monitoring programme in 2016 to realise consistent, safe and effective children's service across all areas of the country."
---
Partnership for Change
The HSE has launched 'Partnership for Change,' which details the way in which mental health services will ensure the views of service users, family members and carers are taken on board to influence the design and development of those services.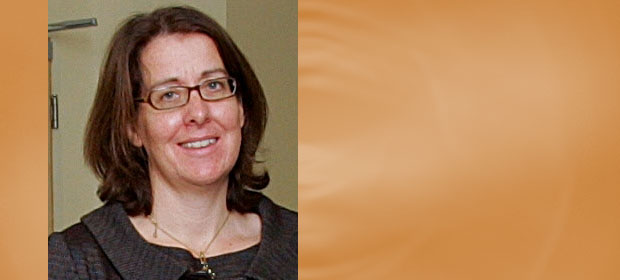 Launching the report –drawn up by the Mental Health Reference Group –   Minister for Mental Health and Older People, Helen McEntee said, "For me, the involvement of people who use the service, and their family members or carers, must be a cornerstone of a recovery-orientated mental health service.  As important as it is that we provide service users with a voice, it is equally important that we listen to and act on what is being said.  If the act of speaking up is empowering, then the act of being listened to is doubly so."
Minister McEntee also congratulated Liam Hennessy on his appointment as Head of Service User, Family Member and Carer Engagement.
Anne O'Connor, National Director, HSE Mental Health Services said, "This is an exciting new chapter in collaborative partnership for the mental health services. Engaging service users, their families and carers is a key strategic priority for the Mental Health Division. The implementation of these recommendations marks another significant step forward in working with those who use our services."
The HSE Mental Health Division established a mental Health Reference Group in August 2014, consisting of 13 service users, family members and carers.
The group submitted recommendations to the HSE national mental health management team that were accepted in full.  The recommendations outline the key structures that will be used to engage service users, their families and carers and service providers at local and national level.
In line with the recommendations, Liam Hennessy was appointed as the new Head of Service User Engagement in February and will be leading on the development of the engagement structures. A user of the mental health services himself, Liam has a background in teaching and has worked as a senior civil servant, a management consultant and, most recently, as the Service User, Assistant Inspector of Mental Health Services at the Mental Health Commission. Liam was Chair of St Patrick's University Hospital Consumer and Carers' Council and joint Chair of REFOCUS (Recovery Experience Forum of Carers and Users of Services), a committee of the College of Psychiatrists of Ireland.
Commenting on his appointment and the recommendations set out in today's report, Liam Hennessy said, "My appointment is a great privilege and responsibility and I look forward to addressing the challenges of the job together with my team, colleagues in the Mental Health Division and in the wider HSE and, most importantly, service users, their supporters and service providers throughout the country.  I am conscious too that this is a pioneering development as, insofar as we are aware, there are no such comparable structures at a national level elsewhere."
The next stages in the development of the service will include the recruitment of nine Area Leads for Engagement who will work in their designated areas, with service users and their supporters, to establish local and area forums. These forums will work in partnership with the local services to ensure that service user, family members and carer experiences and views will be taken into account in the planning and delivery of services.
---
Need to address increasing rates of HIV and STI transmission
Almost four in 10 men who responded to the largest ever national survey among Men who have Sex with Men (MSM) in Ireland had never tested for HIV or STIs.
Those least likely to have ever had a HIV test were young, living outside Dublin, did not identify as gay, were out to few or no one or had low levels of education.
Of those who tested for STIs in the previous 12 months, 21% had been newly diagnosed with an STI. Of those who had ever tested for HIV, 8% reported that they were HIV positive.
Sexual identity and attraction varied among respondents, with 75% attracted only to men, and 25% to both men and women.
The 2015 report focuses on sexual identity, relationships, HIV status and perception, and HIV and sexually transmitted infection (STI) testing.
It also reports on sexual behaviours, substance use, access to and use of HIV prevention interventions as well as awareness and impact of health promotion materials designed for MSM.
This internet survey, which was live from March 1 to May 31 2015, is the largest ever national MSM survey of its kind in Ireland, with 3,090 men included in the analysis.
Men of all ages responded to the survey; 31% were less than 25 years of age, and 28% were over 40.
The majority of men (79%) described themselves as gay, 13% as bisexual, 2% as straight or heterosexual and 5% as other. Two thirds were out to all or more than half of the people who knew them, while 25% were out to less than half or few people and a further 9% were out to no one.
Overall, 53% of MSM were single, 39% were in a steady relationship with a man and 8% were in a steady relationship with a woman.
Ninety per cent of men had had sex with another man in the previous year and 14% had had sex with a woman.  Of men who had sex in the last 12 months, 31% reported that they had sex with one partner. Overall, 61% had sex with one or more non-steady partner in the last year, and 40% of these had unprotected anal intercourse.  Almost two thirds of men who had had sex in the last 12 months met their most recent male partner via a smartphone app or website.
Dr. Derval Igoe, Specialist in Public Health Medicine, Health Protection Surveillance Centre said:   "It is vital that we gather information about sexual behaviour, knowledge, attitudes and needs among MSM in order to address increasing rates of HIV and STI transmission.  As we know, there has been a significant increase in the number of new HIV and STI diagnosis in 2015 and 2016 to date.  From the survey we now know that young MSM in particular have less knowledge about HIV and STIs, lack confidence in accessing testing and are less likely to have been tested for HIV.  They also report a lack of access to condoms and HIV PEP and are more likely to binge drink and use recreational drugs.  This type of information will help us to develop a more informed response to the sexual health needs of MSM".
Dr. Fiona Lyons, HSE Clinical Lead in Sexual Health said:  "MISI 2015 provides us with key information to address barriers to STI and HIV testing amongst MSM in Ireland. Access to testing is critical to ensuring timely diagnosis and reducing further transmission of STIs and HIV. The HSE Sexual Health and Crisis Pregnancy Programme is examining all avenues to improve access to testing. I was interested to read that HIV self testing was identified as a preferred option for future HIV testing in 15% of respondents and was higher (18%) in those who have never previously tested for HIV. Home based sampling may represent an important mechanism for reaching some MSM."
---
New RCSI President
Professor John Hyland has been elected as the 170th President of the Royal College of Surgeons in Ireland.
Professor Hyland replaces outgoing President, Mr Declan J. Magee.
Mr Kenneth Mealy, a Consultant General Surgeon with a special interest in gastrointestinal (GI) surgery, based at Wexford General Hospital, has been appointed as the new Vice-President.
A native of Dublin, Professor Hyland is a graduate of University College Dublin. He trained in surgery in Ireland and at the University of Liverpool in the UK and Johns Hopkins, Baltimore, USA. He became a Fellow of RCSI in 1976 and was awarded MCh by thesis in 1979. He was appointed as a Lecturer in Surgery at RCSI in 1981 and subsequently took up post as Consultant General/Colorectal Surgeon at St. Vincent's University Hospital, Dublin in 1982.
A Professor of Clinical Surgery at UCD, Professor Hyland has been a Member of the Council of RCSI since 2002.
---
Growing superbug threat
A new report released last week by HIQA on how public acute hospitals are protecting patients from the growing threat of antimicrobial resistance has found that while many hospitals have made significant progress to reduce these risks, more needs to be done in hospitals and the community to better protect patients.
The report said that while progress had been made in larger hospitals in implementing best practice in managing and using antibiotics, the level of progress identified varied across the country, with some smaller hospitals not having safe and sustainable measures in place to protect patients. "In addition, more effective national planning and coordination is required to ensure that the entire health system is as prepared as it can be for what is an increasing and serious challenge for healthcare providers," said HIQA.
Sean Egan, HIQA's Acting Head of Healthcare Regulation, commented: "Resistance to antimicrobials continues to increase in Ireland and internationally. In some instances, the level of antimicrobial resistance now being detected leaves clinical staff with a very limited choice of medicines that they can use to try to treat people. Ensuring prudent antimicrobial usage, through antimicrobial stewardship, should be a priority across all health services to help to address this problem.''
''This review examined how well public acute hospitals implement antimicrobial stewardship best practice. We identified that a number of hospitals need urgent support from the national  HSE in this area, as they do not have an antimicrobial stewardship programme in place and lack specialized resources. This is a significant patient safety concern and should be reviewed as a matter of urgency by the HSE."
More broadly, this review explored how the HSE was addressing the wider risks of antimicrobial resistance through antimicrobial stewardship and infection prevention and control. It found that while MRSA and Clostridium difficile rates have fallen in Ireland, the incidence of multi-drug resistance amongst Gram-negative organisms — which can cause a number of different infection types including urinary tract and bloodstream infection, and which may be more difficult to treat — was increasing.
Sean Egan said: "A number of these Gram-negative bacteria are highly resistant, and are associated with serious infections, up to and including life-threatening sepsis. Unlike MRSA, patients who carry these bacteria cannot be treated to eradicate them from their bodies. Antimicrobial prescribing and infection control practices in hospitals, and equally in community health and social care settings, needs to be of a high standard to fully address this emerging problem.
"Therefore, the nature of this change requires a different, nationally coordinated response by the HSE and in particular extending it beyond acute hospitals into other non-acute,  residential and community care settings."
"The national plan to deal with these problems in Ireland has not been updated since 2001 and a new one is urgently needed, said HIQA
Sean Egan concluded: "This review found much commendable progress by highly committed front-line staff in advancing antimicrobial stewardship, but this has been hampered by the lack of an up-to-date national plan in this area. There are pockets of excellence in some hospitals, yet others lag behind, and progress in non-acute settings such as nursing homes has been very limited. More needs to be done to ensure that good practice in this area becomes the routine norm."