---
Tallaght team wins top award
Tallaght Hospital, Dublin Clinical Pharmacists won the award for the best pharmacist-led team at the Helix Health Pharmacist Awards, held annually in aid of the Pharmacy Benevolent Fund.
The Helix Health Pharmacist Awards aim to provide an occasion that recognises the contribution of the profession to healthcare in general, as well as to celebrate and reward pharmacists and their teams. The awards are in their tenth year and the event is regarded as the highlight of the Pharmacy calendar in Ireland. This year's ceremony was attended by over 350 pharmacists from all sectors –  hospital, community, industry and academic as well as leading pharmaceutical companies.
An adjudicating panel  of pharmacists from various branches of the profession selected three finalists and a winner in each of nine categories. Tallaght Hospital pharmacy was the only one to have nominations in three categories – Research (Maria Tallon), Excellence in Hospital Pharmacy (Jennifer Hayde), and Pharmacist-Led Team (Ciara McManamly).
Tallaght Hospital Head of Pharmacy, Tim Delaney said: We are delighted to win the Team Award because it recognises the major reconfiguration that we implemented over this year, led by the evidence from our research into the collaborative pharmaceutical care model known in the Hospital as PACT. We were  also very glad that on the night, Francis Meenaghan, the husband of our dear departed colleague Ann Allen Meenaghan, was able to attend the ceremony and share in the celebration. This was an achievement that was in no small part down to Ann, as well as to Ciara McManamly who took on the difficult task of stepping into Ann's shoes when she became ill last year, and pressing ahead with the transformation despite the difficulties in the external environment."

---
New CUH CF Unit
The new Cystic Fibrosis Unit at Cork University Hospital has been officially opened by Kathleen Lynch, T.D., Minister for Mental Health, Primary Care and Social Care.
The ward consists of  20 beds, to be designated on the whole as follows –  12 beds for respiratory medicine and eight beds for CF. There will be two additional isolation beds in the Cardiac Renal Unit for patients with CF. Patients with CF will have priority protected access to these ten beds at all times.
Current expert opinion recommends the development of protected single room isolation beds for adult CF patients requiring admission. This unit, with its 10 protected beds for the 165 Adult CF patients, this will work in tandem with the home IV antibiotic and day centre programme at CUH supported by the CF MDT that allows for rapid transition from inpatient to hospital in the home.
CUH has now the second largest adult Cystic Fibrosis (CF) centre in Ireland and currently caters for the needs of over 160 adult CF patients attending from the Munster region.  The numbers continue to increase and it is anticipated that the numbers seen will be in excess of 200 by 2019. A recent CF European Registry publication (2015) projected that Adult CF numbers will increase by 75% by 2025 in Ireland and this will mean that CUH will cater for the clinical needs of over 280 patients by 2025.
Minister Lynch said "In caring for people with CF within the health system, it should always be our aim to minimise hospital admissions as much as possible.  However, when hospital admission is necessary, the need for dedicated accommodation is paramount.  This ward, with single bedrooms and state of the art infection control, will be a great boost for CF patients and their families in the Munster Area".
Mr. Tony McNamara, CEO of Cork University Hospital said, "I am pleased that we are now able to provide comprehensive care for patients with CF. This is a very significant development for the hospital after a lengthy period of planning, design construction equipping and staffing."  The Hospital's Executive Management Board is committed to the ongoing development of facilities for CF patients.
Funding for the project, €2.3m, was raised by a locally based CF charity Build4Life. The site for the new inpatient rooms, which is in the former renal unit ward in CUH, was prepared by the hospital at a cost of €250,000.
Additionally with the support of the Innovation Hub at UCC, Cork based Lincor Solutions donated over 250,000 Euro worth of Patient Engagement technologies for the State of the Art rooms. A further industry sponsor Novaerus donated additional air purification systems to the ward.
Professor Geraldine McCarthy, Chair South/South West Hospital Group said "It is truly great to see progress for cystic fibrosis patients in this part of the country. I wish to wholeheartedly thank Build4Life and in particular its chair Mr. Joe Browne. Without Mr. Browne's huge fundraising efforts to the tune of €2.3 million we would not be here today. This new unit will contribute towards better patient care, better patient treatment and overall better patient outcomes.

---
St. Francis Hospice Excellence Award
St. Francis Hospice Dublin  won the "Not for Profit Organisation Excellence Award" at the Fingal Dublin Chamber of Commerce Business Excellence and Corporate Responsibility Awards 2015.
The award was in recognition of St. Francis Hospice Dublin's contribution to the Fingal Dublin region.   The contributions to the Fingal Dublin region which the independent judges recognized were the planning, development and opening of the new 24 bed St. Francis Hospice in Blanchardstown and the community learning and development programmes delivered by the hospice's Education Department.
The independent judges said in awarding the Excellence Award to the hospice, "St. Francis Hospice provides a vital service to the local community but through immense effort and careful planning, they have extended their services and their reach far beyond expectations.  Their dedication, commitment and fundamental understanding of the needs of those they support is inspiring and the quality of the service they provide are second to none".
It is estimated that in 2015, St. Francis Hospice Blanchardstown treated, in the Fingal Dublin region, 540 patients in their own homes, 200 in-patients, there were  820 visits to Hospice Day Care and 500 attendances at the Out-Patient Departments.
On receiving the award Fintan Fagan, CEO, St. Francis Hospice Dublin, said "The receipt of Fingal Dublin Chamber's Excellence Award is a timely recognition of the hard work and dedication of all the voluntary board directors, management, staff and volunteers of St. Francis Hospice over the past 25 years.  It is also important to acknowledge with sincere thanks the support of the HSE and the many St. Francis Hospice voluntary supporters in the communities of the Fingal Dublin region."

---
Civil servants afraid to admit where they work
A loss of a sense of pride in being a public servant, with some civil servants saying they were afraid to admit being in the public service because they were perceived as "privileged and cosseted," emerged in a report on how the civil service deals with dying, death and bereavement among its 30,000 staff.
The report "Finite Lives – Part 1 A Report on How the Civil Service Deals with Dying, Death and Bereavement Among its own Members" was carried out by Senator Marie Louise O'Donnell at the request of the Taoiseach  to establish how the Civil Service deals with in service death, bereaved colleagues, serious illness and people facing loss and challenges in their lives.
It revealed that there was no co-ordinated end-of-life training for Civil Service line managers, despite the numbers who died or were bereaved annually and recommended a strategic and co-ordinated approach to end of life issues in all Government Departments and Agencies.  It says each Government Department and Agency should develop a comprehensive and relevant bereavement policy, to be reviewed annually.
Part two of the report, to be completed early next year, will explore how the state interacts with people facing dying, death and bereavement, to identify gaps and to suggest developments for the future.
Seventy five Civil Servants died in service in the last two years and almost 7,000 were bereaved in the same period. The report points to a need across Departments and Agencies to put in place a range of measures to better support bereaved staff including having a comprehensive bereavement policy including staff training, protocols for a return to work following a bereavement and provision of ongoing support to bereaved staff.
Senator O'Donnell reveals that in the course of her research, she discovered evidence of "great vulnerability" and anxiety amongst civil servants due to debt, reduced health benefits and lack of financial certainty with no foreseeable promotional prospects. "I met Civil Servants faced with very challenging financial and personal landscapes. I was meeting Civil Servants and their many representatives after eight years of austerity and eight years of depleted organisations which included pay cuts, loss of promotion, loss of morale and loss of personal expectation…..there was the loss of their assumed world, lack of belief in who they are and questions around whether what they do is really worth it."
Human communication – face-to-face communication, person-to-person communication – was cited as the greatest challenge for all respondents when faced with grief and loss.
Throughout all of the interviews, the Civil Servants were very conscious of their responsibilities. They constantly strive to strike a balance between responsive and empathetic support for their colleagues, and the need to continue their publicly-funded work.
The report also said that the reality of an ageing profile among Civil Servants was an issue. The staff experienced parental deaths which could impact on health and mood and work. The average age of staff of the Departments and Agencies surveyed was 46.
"An ageing profile suggests also the reality of carers, and all of the other issues that arise when people are getting older. They personally may not be approaching end of life, but they certainly will have parents and other family members who are" the report says.

---
Aut Even Chief Executive
Ms. Margaret Swords has been appointed Chief Executive of Aut Even Private Hospital in Kilkenny.
She was previously Deputy Chief Executive and Chief Operations Officer at the RCSI Hospitals Group.  Prior to that she worked as General Manager at the Louth Meath Hospitals Group and Deputy CEO and Head of Operations at Beaumont Hospital, Dublin.

---
New Chief Executive RCSI Group
Mr. Ian Carter has taken over as Chief Executive of the RCSI Hospitals Group/Ospideil RCSI.  He succeeds Mr. Bill Maher who has moved as Chief Executive to the Bon Secours Health System.
Hospitals in the RCSI Hospitals Group are  Beaumont Hospital, Dublin, Our Lady of Lourdes Hospital, Drogheda, Connolly Hospital, Blanchardstown, Dublin, Cavan General Hospital, Rotunda Hospital, Dublin, Louth County Hospital, Dundalk and Monaghan Hospital. (Academic Partner: RCSI).
Mr. Carter has held a number of senior posts in the health services in recent years.  He has been HSE National Director of Strategic Developments, HSE National Director of Acute Hospitals, Head of the Special Delivery Unit (SDU) and Chief Executive of St. James's Hospital, Dublin.

---
HSE National Directors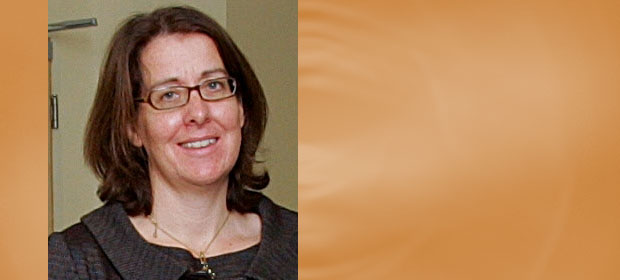 ---
Northern Ireland Healthcare Conference
"Working Together for Better Outcomes," the Institute of Healthcare Management Northern Ireland  Day Conference & Awards  takes place on Friday, January 29 in the Riddel Hall, Stranmillis Road, Belfast.
Speakers include Mr. Derek Feeley, President & CEO, Institute of Healthcare Improvement, Prof. Bill Lucas, Director of the Centre for Real-World Learning, University of Winchester and Learning Strategy Adviser, the Health Foundation, Ms. Lucie Stevens, Head of Co-Production, New Economics Foundation (NEF) and Dr. Anne Hendry, Consultant Geriatrician, National Clinical Lead for Integrated Care, Scottish Government Joint Improvement Team.
For booking and more information see: http://www.eventbrite.co.uk/e/working-together-for-better-outcomes-ihm-ni-annual-conference-awards-tickets-19976095038

---
Head of Institute
Ms. Karen Charnley, has been appointed Head of Institute with All Ireland Institute of Hospice and Palliative Care (AIIHPC) on the retirement of Ms. Paddie Blaney.
Ms. Charnley was previously Programme Manager with AIIHPC, with a key role in developing the education programme and the Palliative Hub.
Before moving to the AIIHPC, she was Policy Development & Implementation Officer with Final County Council where she supported the Dublin Region Multi Agency Group, including the HSE, four Dublin Local Authorities, An Garda Siochana, Probation Service and the Irish Prison Service to develop a joint response to offenders homeless and housing issues.
The aim of the AIHPCC is to improve the experience of palliative care for all people with palliative care needs.
"I am delighted to be in a position to lead the Institute into its next phase, where we will be engaging with our partners and the wider health sector to continue the development of palliative care on the island of Ireland," she said.  "We will be continuing with a wide range of projects, including the continued development of the Palliative Care Research Network, the Palliative Hub and engagement with users, carers and communities."

---
Happy With Tallaght Experience
The vast majority of patients were happy with their experience at Tallaght Hospital, Dublin, with 94% of inpatients responding that care was good, very good or excellent; 98% saying their hospital room or ward was clean and 95% saying they had confidence in the nurses, according to a new survey.
The Volunteer-Led Patient Survey Programme involved extensive surveys of inpatients and outpatients in 2015 to gather patient feedback and use it to improve services.  It was designed to find improvements that were not always obvious to staff and regular visitors.
Between July and November 2015, specially trained members of the Tallaght Hospital Volunteer Service in partnership with the Patient Advocacy Service interviewed 426 patients about their experiences at Tallaght Hospital. Working with the Picker Institute, personalised surveys were designed for each patient that enabled volunteers to generate feedback on their experience of the treatment and facilities at Tallaght Hospital in an atmosphere of comfort and confidence.
The survey results were presented as a special Patient Survey Showcase event, held at Tallaght Hospital this month.
Mr. David Slevin, CEO, Tallaght Hospital said, "Tallaght Hospital has always been committed to ensuring that all our patients receive the highest quality of care and a central part of that is collecting and responding to their  feedback. This initiative, with support from experts in the area such as the Picker Institute, the Southampton NHS Trust and the excellent work of our volunteer's service and patient advocacy department, will ensure the patient voice is heard and the feedback is used to improve the patient experiences when coming to Tallaght Hospital. The entire initiative is a very practical example of how at Tallaght Hospital we are all about 'people caring for people'. This process is invaluable in ensuring that we continue to meet the needs and expectations of our patients and I would like to thank all involved for their excellent work."
The surveys are guiding improvements including:
Improved hospital signage to make it easier to navigate the building
Increased clinics and list validation procedures to reduce outpatient waiting times
Increased information on Departments for patients to review before attending for their outpatient view
A review of Pastoral Care services to increase the number of people available to patients to talk to them about their concerns and fears
New uniforms for volunteers for easier identification by patients looking for information
Tallaght Hospital plans to undertake four more surveys with different questions in 2016 in the X-Ray Department, the Emergency Department, Paediatric Inpatients and Paediatric Outpatients.
---
National Forensic Mental Health Hospital
Minister for Mental Health, Social Care and Primary Care, Kathleen Lynch turned the sod this month on the new National Forensic Mental Health Service (NFMHS) hospital, which will be built on the site of St. Ita's Hospital, Portrane.
The NFMHS hospital will provide a 120 bed Adult Forensic Hospital, together with a 10 bed Forensic Child & Adolescent Unit, and a 10 bed Forensic Mental Health Intellectual Disability Unit on the same site within the St. Ita's Hospital campus. The new facility is expected to be completed by the end of 2018.
Planning permission for construction of the new hospital was granted by An Bord Pleanála to the HSE in June 2015 and enabling works have now commenced.
When completed, this new state of the art facility will replace the Central Mental Hospital in Dundrum. The construction of the new hospital is one of the Government's priority projects in the Capital Investment Plan 2016 – 2020.
The Minister said €120m million has been allocated in the HSE Capital Programme 2016-2020 to deliver this project. She said this made it the third biggest health capital project being progressed by the State in the current capital plan."
Ms. Anne O'Connor, HSE National Director of Mental Health said, "I would like to congratulate all involved in designing and developing this new state of the art facility, which is designed to meet the needs of our service users, family members and staff. I would also like to thank all of our staff who have worked tirelessly over many years for their commitment and hard work to bring this project to this crucial stage. This facility will be a critical component to the delivery of the full range of mental health services to the population of Ireland".
Professor Harry Kennedy, Executive Clinical Director, NFMHS said, "This is a welcome development for people with the most severe, enduring and disabling mental disorders. The new hospital will provide a modern, safe and secure therapeutic environment. This will enable the HSE's National Forensic Mental Health Service to work with our patients and their families to achieve their recovery."
St Ita's will continue to provide specialist services for people with intellectual disabilities, in addition to child and adolescent mental health services.
The St. Ita's Hospital campus has been in decline for a number of years, particularly the red brick Victorian buildings.  The Department of Health said that alongside the development of the NFMHS Hospital, the HSE would prioritise the re-use, future maintenance and management of the existing St. Ita's Hospital red brick buildings, which are protected structures, the ongoing maintenance and management of the Demesne landscape including the trees and woodland which are an intrinsic part of this unique landscape, and the maintenance and provision for an appropriate level of public accessibility through the site.

---
Managers' views sought on EHR priorities
A public consultation process on a range of matters regarding a new national Electronic Health Record (EHR), which has been launched by Richard Corbridge, Chief Information Officer of the HSE, is open until Sunday January 31.
Managers' views will obviously be of vital importance in how the new HER will be designed and managed and this provides an opportunity for managers not involved in the process to date to provide their views.
"We are looking for the public's feedback on a range of matters such as what will make the EHR successful, and where the EHR should be prioritised (the community, hospitals etc).  We want to get views on data privacy and accessibility to the EHR and how consent should be managed,"  said Mr. Corbridge.
"A feedback form is available to enter people's thoughts and views. A short video is also available to give  some background and understanding for the EHR.  We will all have an EHR in the future, so it is important we have our say now at this early stage so that we get this right for our healthcare system.  We know that other jurisdictions often did not ask the public for their views and therefore implemented solutions without matching them to the wishes of patients and the public. We want to get this right."
Dr Aine Carroll, National Director, Clinical Strategy and Programmes Division said "the EHR will mean that healthcare professionals will have access to their patients' healthcare record or chart electronically at the right time in the right place in order to deliver the care needed to the patient.  This will also mean that communication between healthcare professionals when caring for their patients will also be easier as the healthcare record will be available to the professionals when needed.  It is important that both service users and providers give feedback and have their views heard so that we get this right for the Irish healthcare system."
A national Electronic Healthcare Record (EHR) is a comprehensive and combined solution that supports the creation, management and sharing of key patient information. The national EHR will consist of core operational solutions (with functions such as ePrescribing and Case Management), along with the ability to aggregate data from these systems into a comprehensive national summary record, accessible to health and social care professionals who are providing care, and also to patients, service users and carers. The opportunity afforded by a national EHR is to create a future Healthcare environment that is integrated and information rich, supporting improvements in care, and making a step change in the availability of patient information across organisations with a legitimate reason to do so within the HSE.
The Electronic Health Record (EHR) programme within eHealth Ireland has engaged with EHR vendors from across the globe in the first part of 2015. The purpose of this engagement has been to enable Ireland to build a case for change; a document that describes what an EHR deployed in Ireland would bring to the delivery of care, what the value would be of such a system and an approach that Ireland could take to adopting such a system. Over twenty five vendors have provided insight into this document as has a wide ranging clinical community. The document is available at  http://www.ehealthireland.ie/Strategic-Programmes/Electronic-Health-Record-EHR-/Vision-and-Direction/ To view the video and provide your feedback please visit http://www.ehealthireland.ie/Strategic-Programmes/Electronic-Health-Record-EHR-/Consultation/

---
Managing care for over 3.66 million
The Primary Care Reimbursement Service and the  National Medical Card Unit (NMCU) manages a wide range of primary care services across 12 community health schemes, including the Medical Card Scheme, to a population of over 3.66 million people,  Ms. Anne Marie Hoey, Assistant National Director, Primary Care Reimbursement and Eligibility, Health Service Executive told the Dail Meeting of the Joint Committee on Health & Children.
She said these services were provided by more than 7,000 primary care contractors and involved 77 million transactions annually, with an associated expenditure of €2.397bn.
As of the December 1, 2015 there were 1,729,000 Medical Cards and 409,000 GP Visit Cards in circulation.  When compared to December 1, 2005 there has been an increase of 573,273 people with eligibility under the GMS Scheme which was 33.2% more than the 2005 level.
Ms. Hoey said that during 2015, the NMCU had engaged in communications to gain a full understanding from its customers of their experience of making an application for a medical card.
"A randomised survey was undertaken in June involving 900 customers who had made application for a medical card in the previous 12 months. Seventy-five per cent of those surveyed were granted eligibility and 25% of those surveyed were not. The overall summary of the responses demonstrated a very good and good level of satisfaction with the service overall.   The majority of respondents regardless of their outcome found the information on the medical card website appropriate and helpful. Respondents found the advice they got from local health offices supportive and respondents found their telephone interaction with the NMCU to be very good.
"The survey found that 86% of applicants completed their application form without assistance. Of the 14%  who required assistance with the application process, the main sources of assistance was at HSE Health Offices, the GP surgery, the public representatives local office or by direct contact with the NMCU contact centre,   LoCall 1890 252 919.
"The findings of the customer survey will inform the development of a Strategy for the NMCU, which will be finalised in Quarter 1 2016, following a public consultation process."

---
Helping vulnerable people take their own decisions
The Assisted Decision-Making (Capacity) Bill 2013 has been passed by the Oireachtas.
Minister Kathleen Lynch, Minister of State with responsibility for Mental Health, Primary Care and Social Care (Disabilities and Older People), welcomed the passage of pioneering legislation which, she said, would enshrine the right of vulnerable people to take their own decisions where possible.
Minister Lynch said: "This fulfils the Government's commitment to reform the archaic capacity legislation that has been in place since the 19th century. This Bill enshrines the right of those with intellectual disabilities, with dementia, with acquired brain injury and with mental health issues to take their own decisions, where at all possible. It allows people to make an advance healthcare directive, in which they can outline the kind of treatment they may or may not wish to receive when they are no longer able to speak for themselves.  Its reforms will reach into families throughout the country."
The Assisted Decision-Making (Capacity) Bill 2013 establishes a modern statutory framework to support decision-making by adults who have difficulty in making decisions without help. It repeals the Marriage of Lunatics Act 1811 and the Lunacy Regulation (Ireland) Act 1871.
Guiding Principles
The Bill sets out guiding principles that are intended to safeguard the autonomy and dignity of the person with impaired capacity.  The guiding principles state that:
There is a presumption of decision-making capacity unless the contrary is shown.
No intervention will take place unless it is necessary.
Any act done or decision made under the Bill must be done or made in a way which is least restrictive of a person's rights and freedoms.
Any act done or decision made under the Bill in support or on behalf of a person with impaired capacity must give effect to the person's will and preferences.
Capacity Assessment
The Bill changes the law from the current all or nothing status approach to a flexible functional definition, whereby capacity is assessed only in relation to the matter in question and only at the time in question. If a person is found to lack decision-making capacity in one matter, this will not necessarily mean that s/he also lacks capacity in another matter. The Bill recognises that capacity can fluctuate in certain cases.
Decision-Making Support Options
The Bill provides for three types of decision-making support options to respond to the range of support needs that people may have in relation to decision-making capacity.
Assisted decision-making: A person may appoint a decision-making assistant – typically a family member or carer – through a formal decision-making assistance agreement to support him or her to access information or to understand, make and express decisions.
Co-decision-making: A person can appoint a trusted family member or friend as a co-decision-maker to make decisions jointly with him or her under a co-decision-making agreement.
Decision-making representative: For the small minority of people who are not able to make decisions even with help, the Bill provides for the Circuit Court to appoint a decision-making representative.  A decision-making representative will make decisions on behalf of the person but must abide by the guiding principles and must reflect the person's will and preferences where possible.  The functions of decision-making representatives will be as limited in scope and duration as is reasonably practicable.
Enduring Powers of Attorney
The Bill requires attorneys to be subject to supervision by the Director of the Decision Support Service which will also have the role of registering enduring powers of attorney.
Advance Healthcare Directives
The Bill provides for advance healthcare directives. The purpose of the advance healthcare directive is to enable a person to be treated according to their will and preferences and to provide healthcare professionals with important information about the person in relation to their treatment choices. A person may, in an advance healthcare directive, appoint a designated healthcare representative to take healthcare decision on his or her behalf when he or she no longer has the capacity to make those decisions. Designated healthcare representatives will be supervised by the Director of the Decision Support Service.
Decision Support Service
The Decision Support Service will be set up within the Mental Health Commission to support decision-making by and for adults with capacity difficulties.  The Director of the Decision Support Service will supervise and handle complaints against decision-making assistants, co-decision makers, decision-making representatives, attorneys of enduring powers and designated healthcare representatives.  The Director will also prepare codes of practice for specific groups and will promote awareness of the legislation among the general public.

---
Changing BCG vaccination programme
HIQA has published a health technology assessment with advice to the Minister for Health on a change to Ireland's BCG vaccination programme. HIQA has recommended a change from a universal to a selective national neonatal BCG vaccination strategy and advises that any change in strategy must be supported by a clear commitment to enhanced systematic and comprehensive tuberculosis (TB) control measures.
HIQA's Director of Health Technology Assessment Dr. Máirín Ryan said: "A recommendation to switch to a policy of selective neonatal vaccination has been made based on the best available evidence. However, this is only recommended if appropriate preventative and protective measures are in place. If selective vaccination is adopted, the most efficient method of delivering the programme needs to be determined to ensure best use of available resources and to minimise the impact of discontinuing universal vaccination."
HIQA's health technology assessment advises that sufficient resources for enhanced TB control and public awareness efforts must be provided before there is any change in national vaccination policy and strategy.
Dr. Ryan continued: "Selective vaccination would focus resources on those who are at higher risk of contracting TB. One in eight newborns will continue to be eligible for the vaccine. This includes infants born in, or whose parents are from, a country with a high incidence of TB, those in contact with patients with active respiratory TB, and members of an at-risk group, such as the Traveller community in Ireland. It would be important to consult with groups at higher risk to determine the most acceptable and efficient way to identify those eligible for vaccination."
"The decision to advise the Minister to move from universal to selective vaccination was reached based on evidence in relation to declining TB incidence in Ireland, International Union Against TB and Lung Disease criteria for discontinuing universal BCG vaccination, and the incidence of BCG reactions. A selective vaccination programme would achieve a better balance between risks and benefits than the existing universal strategy, while continuing to protect those at higher risk from TB. Falling TB incidence has decreased the potential benefit of BCG vaccination for the majority of children. Selective vaccination would continue to protect those at higher risk while avoiding unnecessary side effects in those with a limited capacity to benefit from vaccination. Notwithstanding ongoing issues with the supply of the BCG vaccine, it is important that parents continue to get their children vaccinated until such time that the policy is changed and an enhanced programme of preventative measures is in place."

---
Jigsaw comes to Limerick
Jigsaw, a new youth mental health service is to be opened in Limerick, Cork and Dublin this year.
HSE Mid West Chief Officer Bernard Gloster  said "This is a major boost to the health and wellbeing of teenagers and young adults in Limerick.  Far too often we encounter people when they are in crisis, none more so than those who experience mental health pressures. Jigsaw is about ensuring young people have access to youth friendly health services. It is not just about professionals but also building capacity in communities to support young people and challenging all of us to become engaged in our young people's wellbeing.
" With an annual investment in the region of €700,000 the necessary time, expertise and resources are being made available to make this happen and to bring to Limerick the learning and benefit of other Jigsaw projects around the country.  We cannot underestimate the importance of proactively supporting positive mental health for young people."
Ms. Kathleen Lynch, Minister of State  with special responsibility for Mental Health, Social Care and Primary Care said "I am very pleased that we have been able to secure the Jigsaw service for Limerick. We know that research has shown that approx. 75% of mental disorders emerge before the age of 25. This is a critical period for children and young adults which can have a bearing on the rest of their lives. Young people experiencing anxiety, anger, stress, social isolation and depression can avail of up to six counselling sessions with Jigsaw. Early intervention is critical to mental health wellbeing."
Recruitment of a Project Manager for the Jigsaw project in Limerick will begin in February. Following this there will be engagement with young people, the HSE and Limerick City and County Council to secure a suitable premises as a base for the project. It is anticipated that Jigsaw Limerick will have approximately 1,500 face to face contacts with young people in a year.

---
Over 157,000 visits to HSE site
Undertheweather.ie,  the HSE  website which was gives advice on "how to manage a range of common illnesses with common sense"  has had more than 157,000 visits, in 2015, according to the HSE.
"This is nearly four times the target set at the time of its launch in November 2014," said a HSE spokesperson.
"It also performed strongly on Facebook, with some messages reaching an audience in excess of 100,000, and over 6,350 likes. Under the Weather YouTube videos have almost 300,000 views since last winter."
"The site, developed in partnership with GPs and pharmacists, gives our visitors clear and practical information on how to manage a range of common illnesses with common sense!"
Mr. Tony O'Brien, Director General of the HSE, said "The purpose of undertheweather.ie is to build on the work already undertaken by the HSE, GPs and Pharmacists to improve the general population's confidence in managing common illnesses, reduce unnecessary use of antibiotics and help to manage demand for our healthcare services over the busy winter period."
The information site for adults and children has been developed by health professionals, covering a wide range of common conditions like colds, flu, earaches, sore throats and tummy bugs. It describes each ailment, tells how long each one should last, gives information on what to take to recover from these illnesses and when to seek advice from a patient's GP or pharmacist.  Along with practical advice, Under the Weather offers videos from leading Irish GPs,  Dr. Nuala O'Connor from Cork, Prof. Andrew Murphy from NUIG, and Dr. Eamonn Shanahan from Kerry; and Pharmacist Tom Maher from Co. Meath.
Dr. Nuala O'Connor, ICGP Antibiotics Lead, who played a leading role in developing the site, said: "The easy to read content, videos and advice from GPs and pharmacists, represent the health education that goes on in GP surgeries every day. We may know there's no point in taking antibiotics for common viral illnesses, but it's a different story when you or your child is feeling very unwell.  Undertheweather.ie will guide you on how to treat the condition yourself and how to get better – and also when you need to ask for expert help."
Ms Kathy Maher, President of the Irish Pharmacy Union said "Pharmacists provide expert health advice in every community on how to ease the symptoms of common conditions, and we are delighted to be involved with this website. As well as guidance on what over-the-counter remedies can work for you, your pharmacist is also there to help and reassure, and will let you know when you should seek advice from your doctor."
Dr. Robert Cunney , Consultant Microbiologist at Temple St Hospital, and the HSE's Lead for Antimicrobial Resistance said "Research has shown that a lot of people still believe that antibiotics can help to treat colds, flu, earaches, tummy bugs and rashes. In fact, antibiotics do not cure these common infections. Learning how to manage common illnesses with confidence and common sense is a life skill and browsing undertheweather.ie is a good start in developing this life skill.'
Research among those who were shown the site shows that only 30% said that they would still want an antibiotic from their GP after visiting the site with 70% acknowledging that an antibiotic was not necessary.  89% would recommend the website to a friend and 83% would be likely to visit the site if they or a family member had a common illness.
Visit www.undertheweather.ie  – Get advice and Get Better.

---
Guidelines for health managers
Minister for Health Leo Varadkar has formally launched four new National Clinical Guidelines for clinicians and healthcare managers covering patient safety, hospital standards, dealing with an asthma attack and the treatment of a type of cancer.
One of the guidelines gives advice to healthcare professionals on Management of an Acute Asthma Attack in Adults. The aim is to reduce mortality in this potentially fatal but treatable condition, as 37 people died following an asthma attack last year. In 2011 the figure was 53.
This guideline emerged from the HSE's National Clinical Programme for Asthma.
Two of the guidelines promote patient safety and higher standards in hospitals by setting national standards for an early warning system for children, and guidelines on how patient information is shared between clinicians when the patient is handed over in adult and children's hospitals.
The other guideline for Diagnosis, Staging and Treatment of Gestational Trophoblastic Disease emerged from the National Cancer Control Programme and also aims to reduce mortality.
The Minister announced the Guidelines at the Third Annual Symposium at Dublin Castle organised by the National Clinical Effectiveness Committee (NCEC), which commissioned them in partnership with the HSE Clinical Programmes, expert clinicians, regulatory bodies, postgraduate training bodies, hospitals and patients.
The guidelines were quality assured by NCEC and subject to international peer review. The Minister acknowledged the work of NCEC in progressing the patient safety and quality agenda and its leadership in advancing the Irish clinical effectiveness agenda under the chairmanship of Professor Hilary Humphreys.
Details of the new Guidelines
The Management of an Acute Asthma Attack in Adults National Clinical Guideline Number 14 is important as an acute asthma attack can be fatal. In 2011 there were 53 deaths, in 2014 there were 37 deaths. In 2011, 99 patients were discharged from ICU following an acute asthma attack; in 2014, the figure was 109. This guideline helps a range of health professionals to give the most appropriate and effective immediate treatments to those over 16 years of age who are having an acute asthma attack and guides them in 'next steps' depending on the severity.
National Clinical Guideline Number 13 Diagnosis, Staging and Treatment of Gestational Trophoblastic Disease. This is a spectrum of malignant diseases that can occur during or after pregnancy, each having a varying propensity for local invasion and metastasis. GTD is the most curable of all gynaecologic malignancies.  It represents an oncologic success story with survival rates approaching 100% but this depends on early detection and appropriate management. The management of these women is specialised and, in many countries, is undertaken by gynaecological and medical oncologists with special expertise in treating this disease.  This guideline aims to improve the standard of clinical practice to ensure that young women in Ireland affected by GTD are diagnosed promptly and receive the best available care.
Adverse outcomes following clinical deterioration in children admitted to hospital are frequently preventable. The Irish Paediatric Early Warning System (National Clinical Guideline Number 12) supports a focus on prevention, early detection through early warning systems and scores, and appropriate timely responses to the clinically deteriorating child. It is a multifaceted approach based upon the implementation of several complementary safety interventions, including national paediatric observation charts, PEWS scoring tool and escalation guideline, effective communication using the national standard (ISBAR communication tool for patient deterioration), timely nursing and medical input, and clear documentation of management plans. National implementation of PEWS should improve the management of critical illness in children by facilitating earlier recognition, response to deterioration, and in turn preventing unplanned admission to PICU.
National Clinical Guideline Number 11 Communication (Clinical Handover) in Acute and Children's Hospital Services.  Clinical Handover is not a new service or initiative. It is an ongoing operational component of safe quality clinical care that occurs at several times during each day, within and between multi-disciplinary teams.  The importance of standardisation of clinical handover processes in terms of patient safety cannot be overemphasised. Clinical handover has been identified, both nationally and internationally, as a high risk step in a patient's hospital journey. This guideline requires consistent implementation of handover processes and in addition brings reference to the communication required for sepsis and each of the early warning system guidelines, already published by the NCEC.
The Guidelines outline the most appropriate approaches for clinical practice. They are based on best available research and are developed using an internationally recognised process.  They are then used in conjunction with clinical judgement and patient preference when making decisions about what is appropriate for each patient or population of patients.
National Clinical Guidelines endorsed by the Minister for Health are mandated for implementation in the Irish health service and their implementation will be monitored through the HSE Performance Assurance Reports, compliance with HIQAs National Standards for Safer Better Healthcare and increased alignment with the clinical indemnity scheme. Key performance indicators to measure implementation and impact of National Clinical Guidelines have been developed.

---
The National LightHouse Projects
Three new initiatives, where technology is being used to improve patient care and treatment, with patient benefits being realised this year, have been showcased by  the HSE's eHealth Ireland.
The National LightHouse Projects cover three clinical areas, epilepsy, haemophilia and bipolar disorder.
The Epilepsy Lighthouse Project'
Said the HSE ": The Epilepsy area of care already has a technology programme underway that, when complete, will offer all patients with epilepsy and the clinicians who treat them a more efficient and truly personalised treatment pathway for managing their condition using technology-based solutions.
"Working closely with  50 consenting children with epilepsy and 50 consenting adults with a diagnosis of both Intellectual Disability, and epilepsy, the project group aims to develop a new model of treatment and care. This model will be underpinned by technology, focused on the individual patient and will be rolled out in a consistent manner across the healthcare system.
"Key elements of the Epilepsy LightHouse Project include:
Genomic sequencing of an individual patient: This would allow scientists to read genetic codes so they can make comparisons between normal versions of a gene and disease-causing versions of a gene thereby assisting in developing a treatment and care pathway.
Patient reported outcomes where the patient can report to their treating clinician, via a patient mobile portal, specific and personalised information on their seizures, quality of life, and medicine compliance.
Clinical analysis where clinicians can use gathered aggregate data to analyse and gather insights for the wider patient community to inform future care and population health.
Individual Health Identifier will be included to enable the patient's clinical and other relevant data to be integrated with other healthcare systems with the patient's consent. This allows greater efficiency and reduces the chance for error as the patient moves from one part of the healthcare system to the next."
The Haemophilia Lighthouse Project
"This will work with the Haemophilia patient community to further develop and implement technology that will allow the sufferers of haemophilia access to mobile technology to facilitate them in receiving and providing important information regarding their medical condition and care while "on the move".
"This includes useful information such as details of care incidents, haemophilia product details which they have used, expiry date and recall status of products, as well as to aid in the secure communication directly with their individual medical teams. This data will be recorded in the Haemophilia Electronic Health Record which can be viewed by clinicians to enhance their delivery of personalised patient care."
The Bipolar Lighthouse Project:
"This is a new area of research and development for the vast majority of healthcare systems globally. The Bipolar Lighthouse Project will evaluate patient and clinical need in relation to building a secure technology-enabled clinical system which will support information integration and provide a clinical support tool for patients and their medical team.  Clarity around the patient benefit and focus will be built through engagement with care focus groups and patient groups in this area from design through to delivery in 2016."
At the Showcase, the eHealth Ireland team also provided an overview of the successful achievements for eHealth during 2015. These included the successful piloting and rollout of eReferral, the implementation of the first stages of the Individual Health Identifier (IHI) and the development of the Knowledge and Information plan.
The Chief Information Officer (CIO) for the HSE, Richard Corbridge, introduced a number of the technology-enabled solutions as part of the Showcase including Temple Streets Children's University Hospital – Electronic Health Record Portal, the National Epilepsy Electronic Patient Record and Our Lady's Children Hospital, Crumlin – ePharmacy solution set including hospital based ePrescribing.
Speaking at the event Minister Varadkar said, "I have increased the ICT budget by 40% to €55m. I want this to be sustained and increased further over the next few years. In particular, I want the new National Children's Hospital to be born digital.
"I want ambulance paramedics to be able to access patient records electronically from the moment they get to the patient or even before. I want every GP enabled to refer patients to specialists on-line and I want every radiology and laboratory system able to talk to each other so that test results can be accessed easily and do not have to be repeated unnecessarily. We have plans to do all of this in the years ahead but we can only afford to do so if we keep the recovery going and the economy strong".

---
National Physical Activity Plan
The Government has launched Ireland's first ever National Physical Activity Plan which aims to get at least half a million more Irish people taking regular exercise within ten years.
The key target is to increase the number of people taking regular exercise by 1% a year over ten years – that's around 50,000 people every year or half a million in total – by making exercise a normal part of everyday life and giving people more opportunities to be active.
At least €5.5 million in funding has been ring-fenced to implement the Plan in 2016, covering sports measures, Healthy Ireland initiatives, Sport Ireland programme funding, and education projects.
Only 19% of primary and 12% of post-primary school children meet the physical activity recommendations, with girls less likely than boys to meet the recommendations and the likelihood of meeting the recommendations decreasing with increasing age;
Ten per cent of active sports participants at primary school have dropped out of sport by the first year of post-primary.
One in four children are unfit, overweight or obese and have elevated blood pressure.
Only 32% of adults are meeting the national physical activity recommendations.
Key features of the new plan include:
Increase the number of people taking regular exercise by 50,000 every year for the next ten years.
A new annual campaign to encourage more people to get active more often, including social media campaigns and a new Physical Activity Week as part of the European Week of Sport.
Support 500 new community walking groups, and extend the Active School Flag Programme to another 500 schools.
Health professionals will get further training on using physical activity to prevent or treat chronic conditions.
Build on the success of Get Ireland Walking by setting up new initiatives like Get Ireland Swimming, Get Ireland Cycling and Get Ireland Running.
The getirelandactive.ie website will be expanded as a one-stop-shop for physical activity, including a public database of national sports and recreation facilities.
There will be a new push to get employers to encourage Healthy Workplace initiatives through walking and exercise activities, standing desks and other measures.
More physical activity will be provided for people with physical or mental disabilities through guidelines and support materials.
New guidelines will be developed on sedentary behaviour, including warnings about the dangers of lengthy inactivity.
The National Council for Curriculum and Assessment will finalise a new PE curriculum framework at Senior Cycle level.
A new school subject called 'Wellbeing' will be launched next September as part of the new Junior Cycle to include Physical Education.
Healthy lifestyles will be promoted in primary and secondary schools. Physical activity will be used as an educational tool, especially at primary level, and a Professional Development Support Service on physical activity will be set up for teachers.
Commenting on the launch Dr. Stephanie O'Keeffe, National Director, Health and Wellbeing, said, "This plan provides a strong focus for helping people in Ireland to change their lifestyle habits and to include more activity in their daily routines.  The launch of the National Physical Activity Plan provides a focus to the work of the health services and a wide range of organisations across the country involved in promoting physical activity.  The HSE's new Healthy Eating and Active Living programme will provide the leadership and coordination required to deliver on our commitments in the Action Plan".
Responding to the National Physical Activity Plan, Sarah O'Brien, National Lead – Healthy Eating & Active Living Programme, said, "Regular physical activity is the key to getting healthy and staying healthy – reducing the risk of heart disease, type 2 diabetes, cancer, stroke and depression.  With only one in every three adults and less than one in every five children sufficiently active on a regular basis to achieve these health benefits, it's more important than ever that we take action to increase the levels of physical activity across the population."

---
No change of policy on safety package
Health Minister Dr.Leo Varadkar has reiterated that there has been no change of policy regarding the Patient Safety Package which he announced last November.
He said the package includes a number of measures such as:
A legal requirement that Serious Reportable Events, including errors that cause harm to patients, must be recorded and reported. It will be an offence for health care staff not to do so. This is contained in the Health Information and Patient Safety Bill, the outline of which was published in November and is in line with previous commitments.
Open Disclosure, which has been policy since 2013, will be enshrined in legislation being drafted in cooperation with the Department of Justice. Open Disclosure extends beyond healthcare and includes errors that cause no harm at all, or even possible errors that turn out not to have happened. The legislation will ensure that all open disclosures will be protected and that offering an apology or giving full information up front cannot be seen as an admission of liability. This is designed to guarantee a culture of openness in healthcare and was recommended by the Commission on Patient Safety and Quality Assurance chaired by Dr. Deirdre Madden of UCC.
Annual Patient Experience Surveys giving objective and standardised information about patients' experience of a particular service.
The Medical Practitioners Bill which requires that doctors be fully and properly insured.
Extension of the powers of HIQA to the regulation of private hospitals.
The establishment of a Patient Safety Office within the Department of Health to collect information and intelligence and analyse it for patterns, red flags and warning signs, run campaigns and implement the package in general.
The creation of a National Patient Council to strengthen patient input into patient safety policy and its implementation. Further details on the package are available at: bit.ly/1MLNV6B

---
Smoking interventions assessed
HIQA has begun a health technology assessment (HTA) of smoking cessation interventions.
This follows a request from the Department of Health for HIQA to examine the clinical and cost-effectiveness of a number of different treatments to help people quit smoking. The results of this HTA will inform health policy decisions about potential improvements to the provision of smoking cessation services within Ireland's public health service.
HIQA's Director of Health Technology Assessment Dr. Máirín Ryan said: "By conducting this HTA, HIQA will be in a position to provide impartial, expert advice on the value (clinical and economic) of a range of smoking cessation therapies to ensure the best outcome for the public and a prudent use of resources."
The HTA evaluation team will be advised by an expert advisory group (EAG) during the course of this assessment, which will also review the team's outputs.
Interested parties will be invited to submit feedback via a public consultation on a draft HTA report before it is finalised and submitted as advice to the Minister for Health and the Health Service Executive (HSE).
The Terms of Reference of the HTA are to:
Describe the range of smoking cessation therapies available.
Review the effectiveness and safety of the available smoking cessation interventions and their impact on long term quit rates.
Describe the epidemiology of smoking and smoking related-illness in Ireland.
Compare the cost-effectiveness of interventions that are associated with improved rates of smoking cessation and to estimate the costs associated with these interventions within the public health system in Ireland.
Examine any other relevant issues associated with potential changes to the provision of smoking cessation services by the HSE that may affect patients, staff or the organisation of existing services.
Advise on the optimal use of smoking cessation interventions by the HSE, based on this assessment.
In 2014, the prevalence of smoking in Ireland was 19.5% having decreased from 21.5% in 2013. Prevalence was higher amongst men than women and higher in lower socioeconomic groups.
One in every two smokers will die of a tobacco-related disease and smoking is the leading cause of avoidable death in Ireland, with over 5,500 people dying each year from the effects of smoking.
The costs associated with smoking in Ireland, including healthcare costs in treating tobacco-related diseases plus lost productivity, amount to between €1 billion and €2 billion annually. Recent data shows that over 30,000 smokers are admitted to hospital with a tobacco-related disease every year. Other healthcare costs include outpatient costs, general practitioner (GP) visits, medicines and other supports provided by the HSE.
There are about one million smokers in Ireland, 80% of whom say they want to quit, with 40% trying to stop smoking every year. Only 2% to 3% successfully quit each year.
National health policy is to achieve a smoking prevalence less than 5% by 2025 as outlined in Tobacco Free Ireland.

---
Nua Healthcare Expansion
Irish Intellectual Disability Care Service provider, Nua Healthcare has  announced that it will create 800 new jobs over the next three years through the planned development of new residential and day care facilities. It said 300 of the positions are to be delivered in 2016.
Nua Healthcare says the 800 new jobs will result in a further 20 residential centres and associated day facilities being developed, increasing Nua's residential care capacity up to 280 individuals by 2019.
The announcement was welcomed by Minister of State at the Department of Health, Kathleen Lynch at the official opening of the group's newest facility, Glenview House in Kilmallock, Co Limerick.  This new 6-bed facility, which will be staffed by up to 30 social care professionals on rota will provide 24-hour care to adults with special needs with complex support requirements. Glenview House is the first of seven facilities to open in the greater Munster region and marks the expansion of Nua Healthcare beyond its historical base in Leinster.
Mr. Edward Dunne, CEO, Nua Healthcare said 'Nua is committed to working in partnership with the HSE to meet the growing demand within the Disability Sector and to support the HSE in its planned transition of individuals from congregated settings to high quality community environments'.