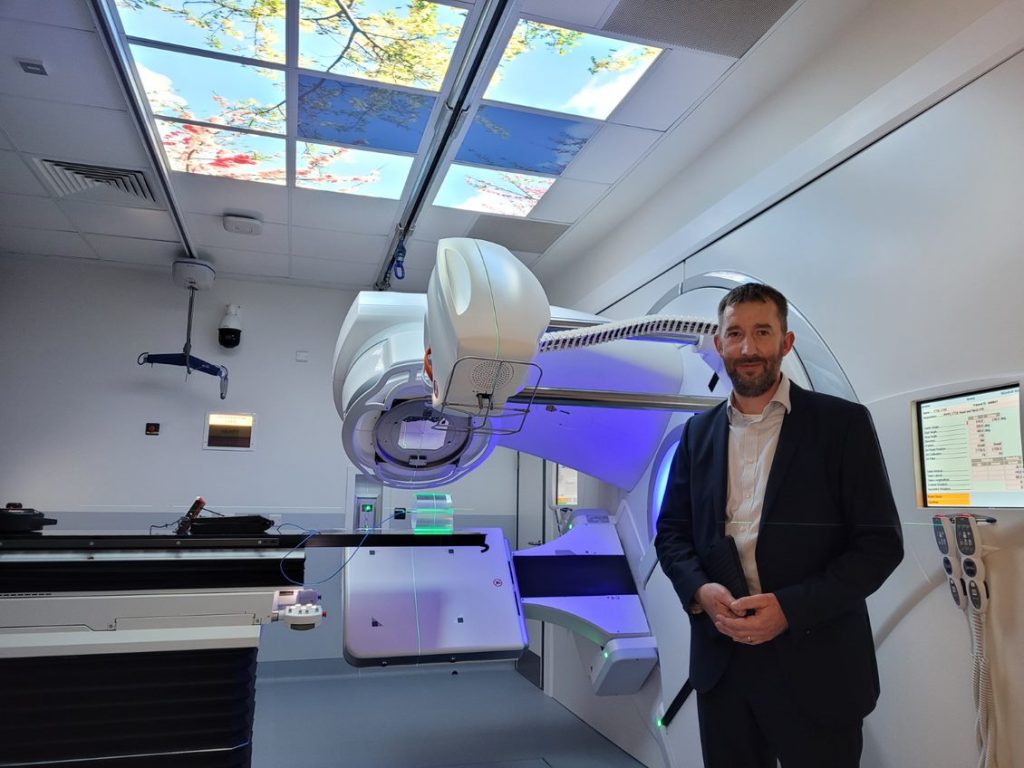 Mr Michael McCarthy, a consultant medical oncologist at University Hospital Galway, has developed a digital platform aimed at helping healthcare professionals keep pace with practice-changing studies.
Mr McCarthy approached Health Innovation Hub Ireland (HIHI) to help develop the platform, which uses AI to capture and analyse randomized controlled clinical trial reports.
The University of Galway has been awarded a Commercialisation Fund Feasibility Study grant from Enterprise Ireland to determine the commercial viability of Mr. McCarthy's OncDB platform.
It will reduce the burden of documenting CME activities, worldwide.
The development of the OncDB platform has been made possible through the collaboration of a team of experts, including Conor McNally, ADAPT, Dr John McCrae, University of Galway, Thomas Melia, Enterprise Ireland (EI), HIHI, and the Technology Transfer Office (TTO) in University of Galway. Dr McCrae's expertise in machine learning (ML) and Natural Language Processing (NLP) will be critical to the development of the platform, while Mr. McCarthy's understanding and experience in the area of clinical medicine has ensured that the platform meets the needs of healthcare professionals in the field.
A spokesperson for Health Innovation Hub Ireland said that unlike competing solutions, the OncDB platform was specifically designed to address the difficulty of keeping pace with an accelerating rate of practice-changing publications experienced by healthcare professionals in public and commercial sectors.
"It is unique in offering AI-supported critical appraisal, rapid repackaging, and re-use of key learnings. It is also portable, providing access from the bedside to the clinic, the classroom, and the conference hall. The platform will provide authors with detailed user-engagement metrics for their published works, enabling wide-scale AI-supported peer-review of published clinical trials, and provide users with AI-driven tailored content suggestions to provide a 360° up-to-the-minute view of any declared field of user-interest.
Mr Michael McCarthy, consultant medical oncologist at University Hospital Galway and the developer of the platform said, "By providing a digital platform that captures and analyzes randomized controlled clinical trial reports in real time, we can help clinicians, nurses, students, pharmacists and other healthcare professionals stay up-to-date with the latest treatments and therapies, ultimately improving patient outcomes. We want to test our assumptions regarding the appetite for such a platform in the broader medical and allied healthcare fields, as well as the likelihood of institutional adoption of our platform by public healthcare training bodies and in commercial sectors, and the financial value attachable to the efficiencies and time-saving that would be delivered by the platform."