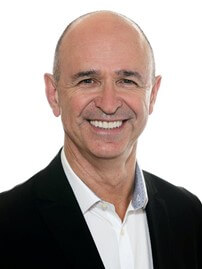 As one reflects on the success of the past 75 years and how healthcare has changed and developed with the growth of healthcare management, there is an opportunity to look forward and consider the future, writes Dr. Peter Lachman.
Healthcare management has a key role to play in the next delivery of person-centred safe care.
In healthcare we have many challenges that need to be addressed. Often, these may seem to be insurmountable, in that we have limited resources to meet growing demand. Our services have improved exponentially, and we have much to be proud of, yet there are areas that need attention and that need to be redesigned. These are mainly the areas of safety of care, decreasing unwarranted variation and therefore increasing value, and finally increasing person centred care. To achieve these aims we will have to redesign how we deliver services. I am proposing that there are six challenges that remain to be addressed, all of which are interrelated.
In 2008 the Triple Aim was introduced by Tom Nolan, Don Berwick and John Whittington. The Triple Aim has the laudable goal of triangulation of three aspirational goals of Quality Improvement, with resultant increase of the value of healthcare. The three aims are:
Simultaneously improving population health.
Improving the patient experience of care.
Reducing per capita cost.
At every level in the healthcare system, these aims need to be implemented on a daily basis as part of the day to day operational activities of management. There are several ways the outcomes can be measured, with an emphasis of data over time and a methodology to continually improve care.
Every organisation should aim to achieve these aims, though often the focus is on cost to the detriment of the other two aims. A recent review of the Triple Aim has demonstrated the need for more research and standardisation of this simple framework yet complex construct. As healthcare managers, we need to ask ourselves how we can decrease cost while improving quality and person experience and increase the value of what we are doing. One could look at the models of value based healthcare though the success of these also depends on the values we hold.
The Triple Aim was expanded to the Quadruple Aim which added a fourth dimension of healthcare worker wellbeing – and bringing joy to work. People often wonder why this is an essential component but as our experience of COVID has demonstrated, one cannot achieve any other aim without a workforce that has psychological safety, severity, respect and kindness. Burnout is a major problem, and we therefore need to look at how to deliver on this dimension going forward. A recent study comparing resilience and stress in frontline workers in COVID showed that frontline healthcare workers in the UK and ROI had comparable levels of resilience and burnout, but the UK-based workers appeared to have significantly lower wellbeing. What is clear is that COVID has revealed the need to take a systems approach to protecting the workforce from psychological harm. There is a growing interest in ensuing that we deliver healthcare with kindness and I recommend reading the work by Campling and Ballat on Intelligent Kindness.
Recently a paper was published on the Quintuple Aim which proposed a fifth dimension of Equity to be added to the four previous aims. COVID was an eye opener in that it exposed the underlying inequities in healthcare delivery and in the outcomes achieved. In the USA outcomes are determined by the social construct of race in that African Americans have worse outcomes than other population groups. This is historical, based on the legacy of slavery. In the UK, where one would expect a free at point of delivery service to be equitable, similar results have been experienced. A recent report from the NHS Race and Health Observatory revealed that the health outcomes for people from Black and Asian and Ethnic minorities are worse than those of the general population. This was also reflected in their experience of COVID.
Equity is not only about ethnicity. We need to take a broad look at who are the marginalised groups that may experience worse outcomes i.e. the poor, the Traveller community, LGBT+ population, refugees, those with learning difficulties, and others who may be disadvantaged as they do not fit in with the wider society.
The Executive must have equity as a strategic objective, with clear measurable objectives and outcomes.
What does this all mean for us as healthcare managers? I suggest six key steps need to be taken.
We first need to accept that there is a problem and demonstrate how it exists, as it is often under the radar.
At every leadership level from Board to Ward there must be a commitment to address equity at the same intensity as we address finance.
The Executive must have equity as a strategic objective, with clear measurable objectives and outcomes.
We should appoint Chief Equity Officers to lead on this important challenge.
At middle management level equity must be as important as financial management .
At clinical levels every team member must place equity at the core of their clinical work.
This means we must change the way we measure outcomes and segment the data to reflect the different communities. There are initiatives in Ireland, e.g. Partnership for Health Equity that we can build on.
So as you move to the next 25 years and look forward to celebrating the centenary, set yourself the challenges individually, collectively and as a society, ensuring that we can deliver on each element of the Quintuple Aim – better population health, delivered equitably, with joy in work and great person satisfaction, all with greater value. If we add a 6th goal of decreasing our carbon footprint with sustainable health care, we will have a great future. Achieving these aims will require rethinking of how we design and deliver care and move toward coproduction of health and healthcare – the sharing of power in a meaningful way to make a real difference.
Dr Peter Lachman, Lead, Faculty Quality Improvement Programme,
Royal College of Physicians of Ireland