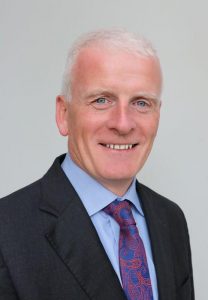 When we look back on the course of this pandemic, it is likely that we, in Ireland, will note February 28 as a key date. It was the date when the majority of the restrictions designed to help slow the progress of the pandemic and its impact on our health services and subsequently its impact on the Irish people, were relaxed. From the end of February, the wearing of face masks outside of healthcare settings ceased to be mandatory. From the end of February, life began to return to normal.
For healthcare managers, pre-covid 'normality' was a health service with many challenges including capacity and subsequent access issues. As the proportion of our attention switches back to these key issues it is no harm to remind ourselves of the various lessons from the past two years. Of course the lessons will vary depending on the individual's experience. For me there is the obvious, but none the less important, lesson about valuing staff. The actions of healthcare workers throughout this pandemic have underlined again and again just how important it is to truly value staff of all grades and disciplines working within the health services. In valuing staff we must continue to acknowledge the great work that they do and also support them as they too recover from the impact of the pandemic. There is an opportunity now for managers to hear the views of healthcare workers with the publication of the most recent HSE staff survey.
The second lesson for me has been the critical role played by the Irish public through active compliance with the various public health rules and regulations, in mitigating the impact of Covid 19. Flattening the curve. We saw it again with the vaccination programme, where participation by the Irish public with the programme exceeded all reasonable expectations. The actions of the Irish people to protect their health and also to protect the health of their communities was a clear demonstration of the direction that our health services need to take over the coming years. Sláintecare, published almost five years ago, emphasises the important role that patients must play in their own health.
So as we progress out of this pandemic, there are two questions in my head. What am I doing, as a Health Manager, to support staff to recover from Covid and to do what they do best? What am I doing to support patients and communities to play an active role in the planning and delivery of their health services?