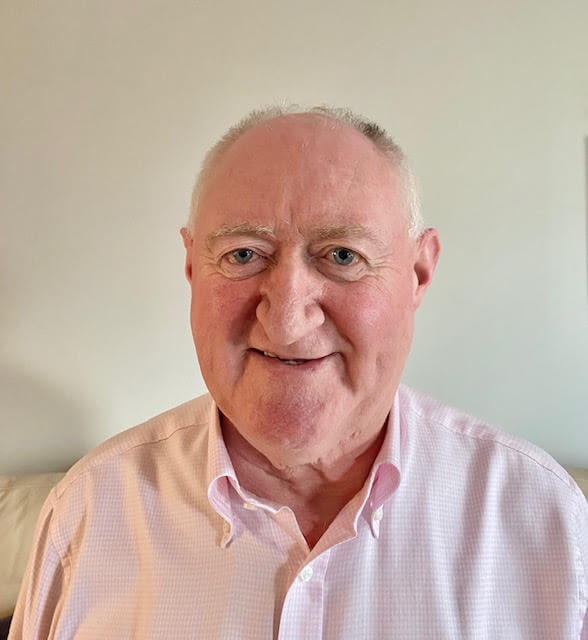 Tributes have been flowing in to Mr. Pat McLoughlin, who is stepping down this month from his role as Chief Executive Officer of the Alzheimer Society of Ireland, following medical advice to take recovery time following an illness.
Pat McLoughlin worked as a management consultant prior to becoming Chief Executive of The Alzheimer Society of Ireland. He served on the management teams of four health boards and was Chief Executive of the South Eastern Health Board and Eastern Health Board.
He served as the first National Director of the National Hospitals office and Deputy CEO of the HSE.
He was Chief Executive of the Irish Payment Services Organisation until the introduction of European Payments Formats. He has assisted Government, on a pro bono basis, in reviews of public expenditure, local government, childcare, health insurance and the Department of Justice. He has served as Chairman and a member of a number of voluntary organisations.
He holds a B.A. and an L.L.B. from N.U.I. Galway and an M.B.A. from Strathclyde Business School.
He has been CEO of the Alzheimer Society of Ireland since 2016.
He said, "I am so grateful to have been given the opportunity to lead the Alzheimer Society of Ireland over the past five years. I am honoured to have led this extraordinary organisation over this time and represent people living with dementia and their family carers across Ireland. I would like to thank the Chairman, Eugene McCabe, board of directors and all the staff, volunteers, advocates and ;everyone associated with the ASI."
Siobhan O'Connor has been appointed Interim CEO of the Alzheimer's Society.