Senior Nurse and Midwife leaders celebrated their success in completing the nine day NLIC RCSI IOL Future Leaders Programme on their forum day in May 2019, write Catherine White and Marie Kilduff.
This event provided participants with the opportunity to share their learning from the programme and present their group project. Ms. Marie Kilduff (Interim Director NLIC) in opening the forum day acknowledged how 'this programme has developed significantly since it commenced in 2013 and has consistently met the needs of its participants using its unique co-design with participants'.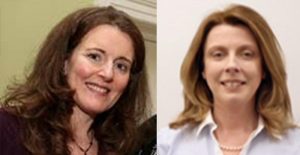 Ms. Tina Joyce (Programme Director, RCSI) in welcoming participants and invited guests informed the audience that this was the 14th Future Leaders programme delivered with a total of 362 participants and 80 team leadership projects generated.
Tina highlighted the benefit of participants engaging in group projects by acknowledging that to date many of them have been implemented in practice. 'These projects have generated change and innovation in service improvement, workforce planning, communication, quality improvement and integration'.
The theme encapsulating the 2019 project presentations was linked with integration and Sláintecare (DOH 2018). Thirteen separate projects were presented by senior nurse and midwife leaders across disciplines. Participants sought to culminate their experience and knowledge to excite, rejuvenate and innovate in their chosen project title.
The findings from the projects implemented demonstrated integration at its finest where different disciplines interlinked to create common pathways for service delivery. Examples included maternity services linking with mental health services to create a common pathway for service users to access information on anxiety in pregnancy. It was evident that the majority of projects had been aligned to the National People Strategy (HSE 2015 -2018) as participants sought to prioritise staff engagement, team building and measures of introducing support for employees (MISE). This was recognised by participants as essential to service delivery to support staff well being and the recruitment and retention of staff in the HSE.
This was the 14th Future Leaders programme delivered with a total of 362 participants and 80 team leadership projects generated.
Participants' feedback at this event demonstrated the value in networking with inter disciplinary networks at this level through the common theme of leadership development. Challenges were also recognised such as project management, time constraints due to other commitments and networking with group participants from a wide geographic spread. The learning generated from the nine day experience, greatly enhanced the participants' understanding of 'real life' networking and organisational project development and implementation. It is this key learning that generates resilience and creates successful leaders of the future.
Following the presentation of projects, Ms Mary Wynne (Office of Nursing and Midwifery Services Director) addressed the attendees by acknowledging the contribution the 51 future leaders were already making to integration and Sláintecare. Ms. Wynne asked Nurses and Midwives, who make up one third of the health care workforce, to reflect on their confidence, authority and competency as leaders of change in healthcare. She highlighted that collectively Nurses and Midwives are a powerful engine of change and are key to the implementation of Sláintecare.
The NLIC RCSI IOL Future Leaders Programme is a nine day programme. It is available to CNM & CMM 3 grades and above. It is designed to enable these senior leaders to enhance their leadership capacity in order to respond to the challenges and opportunities of increasingly rapid change and integration with Sláintecare reform.
For any further queries please contact Catherine White, NLIC Programme Lead; catherine.white3@hse.ie or call 087 2443657.