Ms. Patricia Doherty, Director, Voluntary Healthcare Forum said she represented one slice of the health service leadership.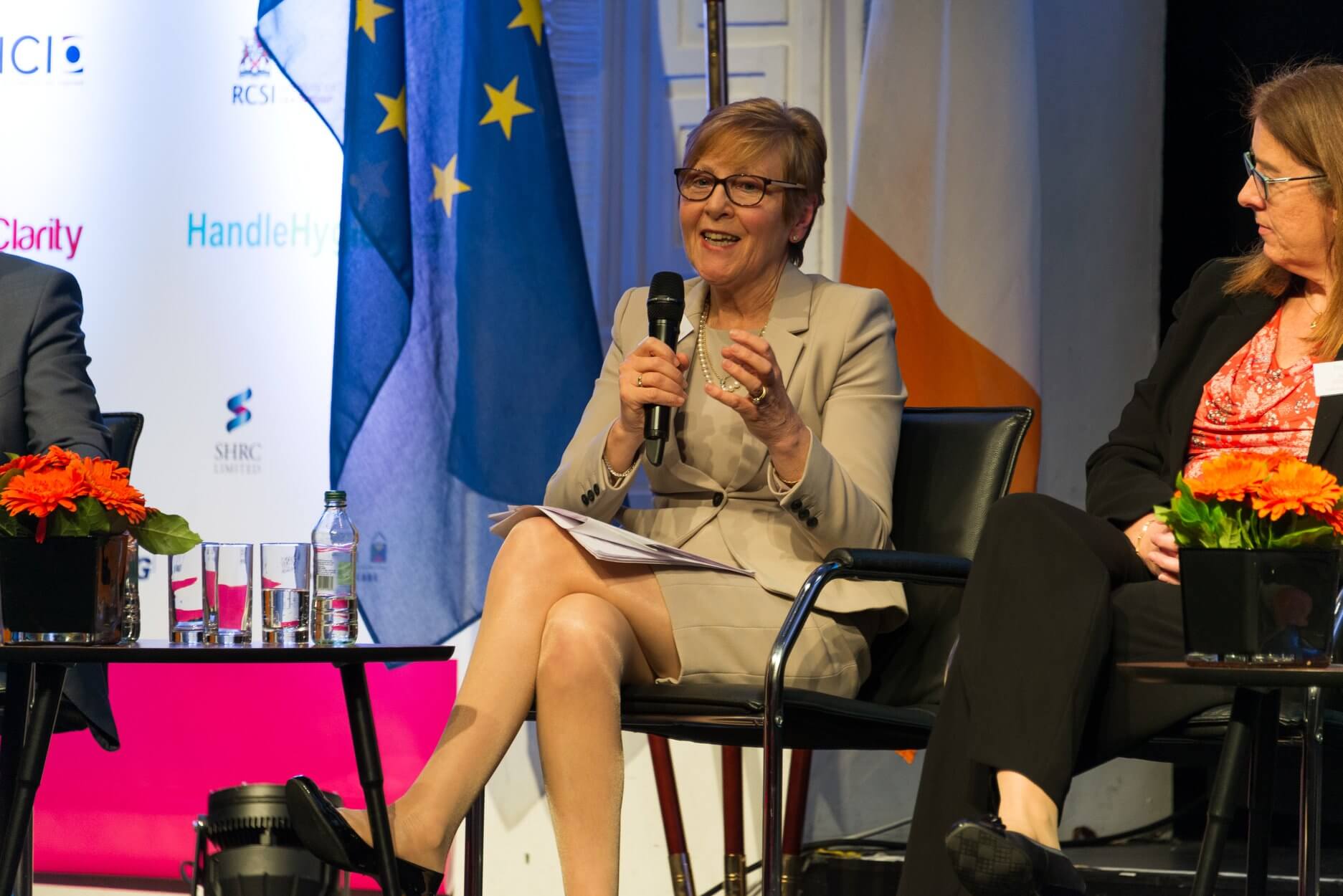 The Voluntary Health Care Forum consisted of the collective Chairs of the Boards of the country's acute voluntary hospitals, she told the Conference.
"The Chairs of the acute voluntary boards share legal and statutory responsibility for about €2 billion of the overall health budget.  They agreed there was a compelling need for them to share a new partnership with the state, because of the very real challenges faced by the hospitals which they were governing.
"We looked at the value which we bring to patient care and it was obvious that we bring considerable value and we believe we will have a strong role in the health services in future. In Europe, voluntary hospitals are a flourishing part of health care delivery.
"We identified some impediment to voluntary hospitals playing their full role. There is an absence of national policy governing the operation of voluntary hospitals.
"We need a new form of partnership for the future. We want to get into leadership discussions where we need to make changes and we want to put in place a robust policy governing the work of voluntary agencies.
Ms. Doherty said that Section 38 of the Health Act enabled the HSE to contract for the delivery of services with agencies and this was how the relationship with the organisations was recognised by state.
"The level of command and control exerted by this model is undermining leadership and innovation. We are saying it is time to evolve. We believe we can do this through collaboration and partnership with the HSE.
"I would like to pay tribute to the HSE for its Values in Action and the staff surveys which it has carried out."