Spain, National Coordinator, Mrs. Asunción Ruiz de la Sierra.
The presenters were Diogo Branco, Portugal, Leena Makela, Finland, Erik Smith, United Kingdom, Renato Magalhães, Portugal, Andreas Kuchenbecker Germany, Erika Hernekamp, Germany, Michael Ryl, Switzerland, Nikos Proestakis, Greece Gita Birstina, Latvia, Aili Laasner, Estonia, Marie Audoin, France and André Bexiga, Portugal.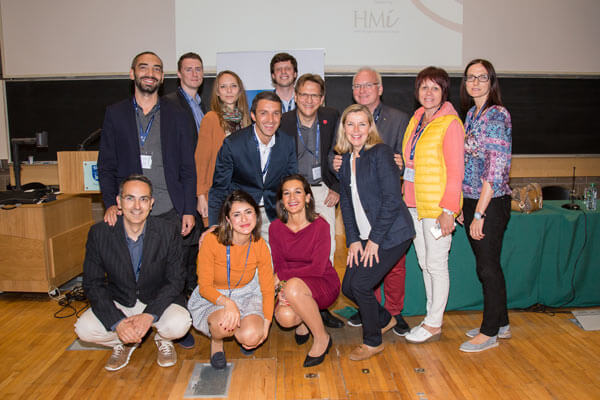 They said they encountered so much innovation in Spain that it was difficult to pick out particular projects. "On entering hospital you have a national ID card with which you can check in on a machine and you are then give a patient bracelet with an unique identifying patient number. They have robots delivering drugs and can locate where patients are in the hospital at any time through GPS.
Their mission was that the service should be patient orientated, effective, improve quality of life, improve the access to the health system and strengthen the outpatient sector.
Information technology was used to ensure communication with integrated care, for telemedicine consultation, electronic appointments, patient identification and tracing, a closed loop medication system, information access for relatives and to provide a social and home care online platform.
All clinicians at primary and secondary care level had access to data. Big data was used to plan future healthcare. There were programmes to ensure staff didn't lose the human touch, programmes to help motivate them in the workplace and a focus on the needs of employees and planning for leadership development in the workplace.
"In Spain, technology systems are integrated into their systems of care."