He had always been proud to work in the Irish health service, but never more so than during this year's COVID 19 pandemic, Tony Canavan, HMI Vice President and CEO, Saolta University Healthcare Group, told a HMI West on line seminar "Learning from COVID 19" in September.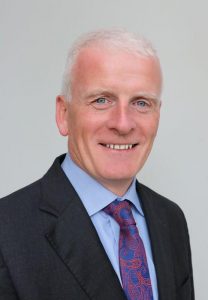 "People were self-motivated, they understood the importance of everything they were doing and the difference it would make to patients. They wanted to do the right thing and people were available round the clock during the week and at weekends. I would share concerns now that these people need to be minded. We have a responsibility as managers to try and put arrangements into the system to see that staff who have worked very hard for eight months without breaks get a break."
The meeting was organised by Mr. Seamus Gallagher, Chair, HMI West.
Mr. Canavan said he thought we were going to have a very difficult winter. "I hope we know a little bit more about COVID and how to manage it within the health services. That takes away some of the anxiety, but doesn't really make it better. We are looking to increase capacity both within the hospitals and in the broader community services through our winter plans. We are doing this in partnership with Community Healthcare West and CHO1. In fact, we have active building projects on four of our hospitals sites in the west currently. This will help. The 'flu will be another challenge and I would urge everyone working in the health service to get the ' flu jab . We need to get the number of staff vaccinated right up 75 to 80 per cent. He urged participants who were not members of the HMI to consider joining as it could be a good support and source of information."
The Saolta CEO said that over the years staff in the health services had planned for emergencies and trained for emergencies . "I was involved in many emergencies over the last 30 years – we had fire emergencies, road traffic emergencies, but nobody would have trained for the scale and pace of COVID.
"On January 1, while we were celebrating New Year's Day, Chinese health authorities were reporting 40 cases of an unnamed corona virus to the WHO. By February, the death toll from COVID19 had exceeded SARS (2003). By mid March, the WHO had declared a pandemic and by the end of the month our Taoiseach was on the steps of Leinster house urging us to 'Stay at Home.' In the hospitals in Ireland, we had our peak on April 11 and April 13, depending on which indicator you use. The slow tentative process of reopening the country and society began in May and continues to this day. Over that eight month period, all of our hospitals were transformed, physically in terms of COVID and non COVID streams, but also in terms of working arrangements and rosters. Hundreds of existing staff in the West were trained up to provide critical care support and hundreds more were recruited. Equipment and PPE were sourced and purchased, at a scale never seen before."
Mr. Canavan said the learning throughout the whole process was immense and so it was very difficult to pick one or two areas of learning from the experience but two themes had emerged.
"The first relates to boundaries. We are a little obsessed with boundaries in the health services. In a large and very complex organisation such as the HSE, they are necessary in order to divide the work up into manageable pieces. But sometime they do not operate in ways that are conducive to meeting patients' needs. COVID 19 observes none of the boundaries that we consider important and so it is necessary for us as managers to work across boundaries and to find innovative ways of doing so in order to meet the needs of patients.
"Let me give you a few examples from the last eight months. For as long as I can remember we have talked about the need to integrate the care provided by the hospital and community services. Since February, Breda Crehan Roche Chief Officer for Community Healthcare West, Dr Aine McNamara Consultant in Public Health Medicine, Gabriel Glynn Assistant Chief Ambulance Officer HSE West Area Ambulance Services and Kay Kennington Regional Chief Emergency Management Officer have managed the HSE response to COVID 19 in the West, via the Area Crisis management Team. All of our decisions have been fully integrated and it has not been perfect, but it has worked. The Saolta Group has two other hospitals in Sligo and Letterkenny, outside of Galway Mayo and Roscommon . So we also had to work with CHO1 to make sure that we had an integrated response to COVID. The willingness among colleagues to work in this way was remarkable.
"We also draw boundaries between public and private health services. From March to June all of the private hospitals across the country were party to an agreement that made their capacity available to the public system to help in the response to COVID. Again, the agreement wasn't perfect but it gave a level of assurance to the system and to the Irish people that there was additional capacity at our disposal if and when it was required.
"Similarly, with private nursing homes. Over the course of COVID, working arrangements were put in place between private nursing homes and the public health system to ensure that vulnerable residents were cared for.
"We also have boundaries between what we do as a health service and what other public service providers, such as An Garda Siochana, the army and the Local authorities do. I cannot emphasise enough how important all of these organisations have been over recent months and continue to be.
"The challenge for us, as health managers, is to maintain these ways of working until a more permanent solution to the virus is found and also that we continue to work across boundaries in this way to address other health challenges.
"The other area of learning for me is about the role of the patient. Slaintecare talks about integrated care. It says that patients should become partners in the maintenance of their own health and not simply passive recipients of the care that we provide to them. COVID gave us all a great example of this in action.
"We all recall the phrase 'flatten the Curve.' In Ireland, the curve was flattened by the Irish people, willingly complying with the guidance and regulations laid down by public health and NPHET. They understood and embraced the importance of their actions for their own health and for the health of their families, friends and the broader community. We need to maintain this solidarity with patients, service users and the population at large for as long as COVID is with us. However, it is also a key learning for me as a Healthcare Manager about how we need to continue to reorient our services to meet all of the challenges that we will face in the services over the coming years. The challenge isn't about how we will provide services for patients, it is about how we will design and provide services with patients."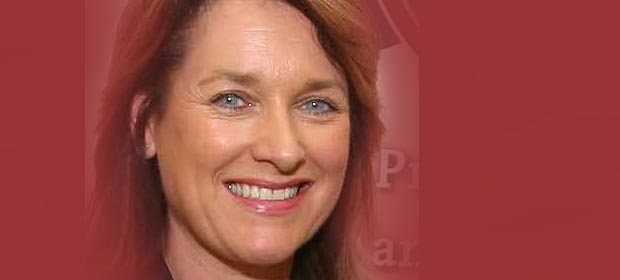 In the west, the pandemic had resulted in an extraordinary commitment from staff, a new level of co-operation between Statutory and Non-Statutory and Voluntary Service Providers, and the initiation of new virtual services for service users, Breda Crehan-Roche, Chief Officer, Community Healthcare West told the webinar.
Three Community Assessment Hubs were commissioned across Galway, Mayo and Roscommon. Currently the Roscommon and Mayo Community Assessment Hubs had been decommissioned, with Galway on standby and this was under review. She said from March to September 9 they carried out 65,215 COVID tests. They had been supported by colleagues in the National Ambulance Service and staff from NUI Galway, especially from March to July. To date, a total of 27,998 tests had been carried out in Static Testing Sites. There were Three Drive Thru centres in operation – at Galway Airport, MC Hale Park, GAA Grounds Castlebar, Co Mayo, and the former Fire Station, Castlerea, Co Roscommon. Demand for testing had been high. "Over three days this week 1,905 tests were completed."
Ms. Crehan-Roche said there were 86 residential centres for older persons in the area. Of these, 16 were HSE public centres, 66 were private residential care facilities and four were District Hospitals, providing short stay and step down following acute admission. There had been COVID outbreaks in Older Persons' Services – eight in the Community Healthcare West area, made up of three in HSE District Hospitals and five in private nursing homes.
The first serial testing programme of healthcare staff in older persons' services started at the end of June. Towards the end of July, 11,961 swabs had been taken, which was a 75% uptake from staff. Over this serial testing period, only two positive tests were detected, which represented a rate of 0.00016%. The second serial testing commenced the week of August 10 and it finished early in September. Serial testing will recommence mid to end of September.
"We employed a Covid-19 Director of Nursing Lead and this was vital, as this person was the glue between all of the various Statutory and Non Statutory and Voluntary Service Providers across Older Persons Services, Mental Health, Disabilities and Vulnerable People.
Older Peoples Services
"Covid Response Teams were established and were led by the Head of Older Persons, with Consultant Geriatricians from the Acute Services and Public Health Consultants, Quality and Infection Prevention Control, and they had a number of Leads from the Private Nursing Homes. Expert advice was provided by the Consultant Geriatricians to GPs across the three counties. – Rapid Response COVID Outbreak Control Teams were led by Public Health, with daily teleconferences initially in relation to outbreaks. Significant training was provided in relation to all Infection Control Prevention."
The Chief Officer said the HSE assisted in the management of a small number of Private Nursing Homes, including one where they had to provide staff.
Mental Health
"There were a small number of positive cases across Mental Health Services and these were responded to by the COVID Response Team, which included the Consultant Psychiatrists and Nursing Staff. Daily teleconferences were held with relevant staff as required.
Disability Services.
"The Section 38/39s contributed to the COVID Response Teams, and in the early days daily teleconferences were provided. Serial Testing across the Disability Services commenced and we trained staff as Community Swabbers."
Ms. Crehan-Roche said Community Healthcare West staff had also been involved in testing in the Meat Plants and Direct Provision centres. "Testing vulnerable people in Direct Provision also became our responsibility. Being brought into new areas meant we were incredibly busy. Nursing and Allied Health professionals were redeployed across testing sites, and as the National Centre for Tracing was located in Galway, we also had to redeploy staff there. This resulted in service reduction and cancellation of critical services. We redeployed over 150 staff between testing and tracing. We recognise the importance of this, but it decimated Primary Care Services. We had to cancel vaccine immunisation etc., and there were other knock-on effects. During the last month testing and tracing has been a key priority of HSE.
"Community Healthcare West work very closely with our colleagues in Saolta, National Ambulance Service, Public Health, Emergency Management, Section 28/39 funded providers, Private Nursing Homes, NHI and all of the Governmental Departments including An Garda Siochána and the Local Authorities," said Ms. Crehan-Roche. We have seen huge commitment across the Community Sector in relation to Community response and this continues.
"Communication has played a very pivotal part in community education and information provision. Community Healthcare West has ensured that there is ongoing correspondence and communication across social media in relation to key issues. We were the first to commence Tele-Psychiatry with the opening of a new Hub in Castlerea, for CAMHS Services and the psychiatry of later life. We have exploited I.T. with the use of Microsoft Teams, Webex, Attend Anywhere, etc. We provided psychosocial and psychological first aid support for all staff and the public and educational Videos on YouTube, Twitter and Instagram. We have put a lot of supports in place for staff and we are encouraging people to continue to use them.
"Staff have been absolutely magnificent. They have gone way beyond the call of duty. They were self-motivated. With regard to winter planning, our focus is on older people. We are trying to keep people out of hospital, to keep them at home, use rehabilitation and reablement. We are doing our best to encourage people to get the 'flu vaccine.
"It is important that as managers we lead by example, that we get the 'flu vaccine, keep our distance, wear a mask, practise cough etiquette, and we will get through this together. I am incredibly proud of all my staff who are absolutely fantastic."
Dr Áine McNamara, Consultant in Public Health Medicine, and Acting Director of Public Health for the region, played a key role in the HSE's response to the threat posed by COVID 19 to people living in the West, from March to June of this year.
Dr. McNamara said that things were more complex this time round. People were out and about again and the last couple of weeks had put a lot of pressure on the services. "It is vital we all try and follow the guidance. Healthcare workers need to stay out of work if they are unwell. The range of symptoms is quite varied with COVID.
"We all need to be mindful of our staff. Staff have not had an opportunity to recover and are in danger of being burnt out. We need to encourage people to look for supports. We have to make time for this. What we are engaged in is a marathon, not a sprint and we have a long way to go yet," she said.
Mr. Gabriel Glynn, Assistant Chief Ambulance Officer HSE West Area Ambulance Services said the primary roles of the NAS was to respond to emergency and urgent calls, the transportation of intermediate care patients and the operation of an adult, paediatric and neonatal critical care and retrieval service. Since March of this year, The NAS had also played a key role in testing patients for COVID 19, training testers and setting up static testing stations across the region.
Mr. Glynn, who represented NAS at many of the Area Crisis Management Team meetings from March to June, said that initially the fear factor was out there and it was necessary to try to steady the ship and keep staff on board. "We had to train staff to deal with patients who had COVID, manage staff concerns on wearing PPE equipment on a daily basis and other challenges which have now become part and parcel of the job. We were very involved in setting up COVID testing at different sites.
At early stages, we worked with the defence forces in setting up different testing sites.
"Our emergency planning department and senior management team came together under Tony's stewardship and this steadied the ship. If information or advice were required urgently, we could go and call on any of the senior managers and there was never a problem – everyone wore the jersey. The crisis management team played a blinder. Any issues that needed to be dealt with were dealt with. Then there were weekly teleconferences with wider groups like the Fire Service, Gardai and local authorities. I can't say enough about our staff. Everybody worked very well. my own managers and training officers also went beyond the call of duty. Our training schools took out students and they worked beside us Our volume of work dropped by up to 50 per cent and we were able to concentrate on swabbing and testing."
Turning to the learning from COVOID, Mr. Glynn said different EDs had different processes in place and that was something which we might look at for the winter.
"We must also remember that staff did what was expected and more during the pandemic. They were key and looking after them now is important. They gave up holidays. Our crisis management team and Emergency Planning Department for Galway. Mayo and Roscommon really worked well. People didn't go on holidays, so we had staff when we needed them, which is how we were able to work with tracing. Our concern now is that as we go on it is getting even tougher now. COVID risk assessments have to be carried out on every call and it is very difficult and can be tiring to work on cardiac calls etc in full PPE. We need to mind our staff."
Ms. Kay Kennington, Regional Chief Emergency Management Officer, said the Emergency Management (EM) function in the HSE was fundamentally about ensuring that the necessary planning, preparedness and response structures were in place across all services and functions of our health service to respond to emergency situations. There was a small team of five EM staff in the West, who worked with all HSE services to plan, prepare and respond to emergencies across the region extending from Donegal to Tipperary.
"Pre-2020, the types of emergency situations we faced were mainly associated with flooding, traffic collisions and storms, staff have become quite familiar responding to these situations. "COVID 19 had brought about different challenges that required a unique type of response. The HSE services required new structures and processes to respond and manage these challenges –testing, contact tracing, isolation, ICU capacity, public messaging .
"The key element of this response phase was coordination of our services. The EM structures – Area Crisis Management Teams were used to strategically coordinate the response to the challenges posed by COVID 19. The Emergency Management Unit in the West played a key role in activating and supporting the Area Crisis Management Teams in the North West, The West and the Mid-West.
"Over a number of years, we have established key linkages with our inter-agency partners, Local Authorities and An Garda Síochaná right across our region of remit, also with the Defence Forces and Voluntary Emergency Services such as the Civil Defence, Coastguard, Order of Malta, Red Cross and St. John Ambulance.
"The key strength of the Emergency Management function is that it crosses internal and external organisational and geographical boundaries, including Northern Ireland. We report nationally and work regionally.
Ms. Kennington said key lessons learned were that COVID was a different type and scale of emergency. "Eight months in, we have acquired lots of scientific and practical knowledge, we now know more about the virus and its transmission, we have all become somewhat experts in epidemiology and the Rt value. This brings its own challenges as people ask why, what and how response mechanisms are implemented.
"The good will, support and the ability of people to re-skill has been remarkable, along with empowering of local communities to help each other via established groups."
Ms. Kennington said we also had to remember that non-COVID emergencies and severe weather events would still occur and the services would have to be able to respond to them. "We have to keep talking to each other and ensure good communications throughout the services. COVID 19 has demonstrated the continuing goodwill and support from HSE staff at all levels and that from other agencies is remarkable . Finally, I would like to acknowledge and commend my own team for their commitment diligence and support."
The recorded webinar can be watched on the HMI website Learning from Covid-19.