The Clevis is a unique residential facility which strives to provide a homely atmosphere where older people feel safe, comfortable and happy. The home's biggest asset is its residents who play an integral role in the success of the home, writes Liz Cusack.
It is the last HSE supported welfare home in Dublin, with only a few still operational in the south east of the country. In November of this year we will proudly celebrate 40 years of providing care and support. The Clevis provides a social model of care with an emphasis on ability not disability and encouraging independence.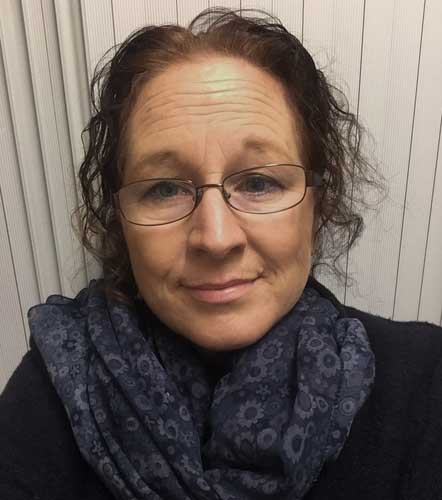 The Clevis is located in the grounds of Leopardstown Park Hospital. It is a beautiful oasis in the middle of a busy business park with some of the largest banks and technology firms as neighbours. The building was originally used as the 'nurses' home and is designed as such. In 1980, it opened as a welfare home as part of the Leopardstown Park Hospital services and was run by the Sisters of St. Clare until 2003. Since then a dedicated team has provided care and support to every resident who has lived there. The house is home to up to 29 residents, currently with ages ranging from 65 to our eldest at 104 years young.
The Residents refer to the Clevis as home, all are mobile, able with low dependency needs, but whose needs couldn't be met at home even with significant supports or as in some cases, they no longer had a place to call home. Many Residents were socially isolated in the community and some had repeated or long hospital admissions. For others, they simply did not want to live on their own or be a burden on anyone else.
Referrals for the Clevis are received from the HSE community team CHO6, acute or rehab services. It is important to note that every resident has chosen themselves to move to the Clevis. People move to Clevis following application and assessment by the selection committee, representative of all the stakeholders. Each person is offered a trial period of a month if offered a place, to decide if they wish to stay and allows an opportunity for further assessment of their needs. The decision to move to supported living is a huge one for any person, it requires time, support and careful consideration to make that transition. Many of the residents have recently commented that they are so lucky to have each other's company during the Covid 19 lockdown periods.
The 24 hour care and support is provided through a dedicated team. All roles are intertwined and the team work together to ensure that each resident is supported. The carers in the Clevis are the backbone to the successful running of the home. Their duties are comprehensive and are orientated towards ensuring a homely environment for all the residents in the Clevis. They are supported by nurses who work morning and evenings and a full time social care manager.
Ailments and illnesses common with many older people living at home are addressed promptly with early recovery. This results in a significant reduction in the need for acute admissions for many of the Residents. The Medical Officer in Leopardstown Park Hospital provides GP care to the residents, holding a weekly clinic in the home. Residents are also supported by the Health and Social care Professionals in Leopardstown Park Hospital with access to Phlebotomy, Physio, OT, Social Work, etc.
Residents are supported to maintain their independence and each has an individual care plans, recognising their strengths and areas where they need assistance. We focus on what we can and want to do. Residents continue, some with additional support, with their hobbies and interests, often old skills are rekindled.
Before Covid 19 restrictions began, residents continued to access the community and live an active lifestyle. The location of the Luas beside Leopardstown provided great access to the community and local shops.
Currently the residents are not accessing the community, preferring to remain at home in order to keep everyone safe. Shopping lists are drawn up for the team and items purchased! Families drop off parcels and orders too! The local newspaper delivery service has been great and very reliable! The Physiotherapy team in Leopardstown Park Hospital are a huge support to keep everyone active, balance and exercise classes are held three times a week in the Clevis, and the residents are now back attending physiotherapy in the main hospital in 'pods' with all the essential precautions in place. Residents access the magnificent grounds for daily walks. There are lots of benches to relax and the local squirrel wildlife provides entertainment!
A resident's home is a space where they feel they belong, where they have a sense of being part of something. It is a place which is familiar, warm, friendly and welcoming. It is the way things are done and by whom that enhances the culture of homeliness. Residents are individuals with real hopes, fears and expectations.
In the Clevis, the resident has the privacy of their own room and also the company of others when they wish. There are many areas and rooms in which they can socialise. Each resident is an individual, with their own character and personality. Their rooms are decorated and personalised as such. Many of the residents have chosen a role in the home, whether it be gardening, helping in the dining room, looking after the plants or simply looking out for each other. Friendships are formed and there is a real sense of community in the Clevis, this community spirit, amongst residents and staff, has indeed supported us all through the Covid 19 pandemic.
Since the Covid 19 pandemic began we have all been inventive and are adapting to a new lifestyle here in the Clevis. We have responded to the Covid challenge and participated in new projects. The Clevis knitting group recently donated 150 baby hats to the Rotunda Hospital which were gratefully received. Postcards have been designed and are sent around the country to all our friends and families. We were all delighted when the 'An Post' initiative for free post was announced. SMART TVs and tablets received during the pandemic have been an endless source of entertainment, zoom calls, musical concerts to old snooker championship matches! Other new activities include mindfulness colouring, hangman, trivia quizzes and Clevis melodies.
The Clevis has been home to so many people over the last forty years. Whilst our anniversary celebrations will have to be curtailed somewhat due to Covid 19, we will continue the Clevis ethos of making people feel at home. We are having a competition this month in the Home where residents and families can submit a photo, poem, artwork or short story with the theme 'what the Clevis means to you.'
November will be a time for celebration and remembrance of all our current and past Residents and Friends.
The dedicated team in the Clevis, Leopardstown Park Hospital are doing all that we can to continue to keep us all safe. The residents play an active role too!
Further information in relation to the Clevis Welfare Home is available at www.lph.ie or the following link http://www.lph.ie/hospital_services.php
Liz Cusack, Clevis Manager.