HMI Council Member, Mr. Eamonn Fitzgerald has been elected Vice President of The European Hospital Healthcare Federation (HOPE).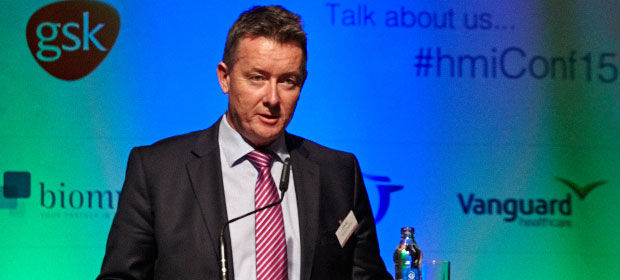 Mr. Fitzgerald is Executive Director, of the Cancer, Ortho/Spine and Ophthalmology Centers at the Mater Private Hospital, Dublin.
Ireland's membership of HOPE is via the Department of Health and Mr Fitzgerald serves as (Honorary) Board Governor for Ireland at the behest and discretion of the Secretary General.
HOPE is an international non-profit organisation representing both national, public and private hospitals' associations as well as hospital owners, either federations of local and regional authorities or national health services.
It aims to help share knowledge, good practice and expertise throughout Europe through meetings, conferences, research and an international exchange programme for health managers, in which Ireland has been participating for many years.
HOPE, which was founded in 1966, covers institutions from the member states of the European Union, as well as Switzerland and the Republic of Serbia.
Once of the first major outcomes of its pioneering work on patients' rights was the adoption in 1979, during its plenary session in Luxembourg, of the charter of the hospital patient. The Charter is a statement about patients' basic rights in the hospital setting, such as the right to self-determination, the right to information, the right to privacy, the right to religious and philosophical freedom.
In 1991, the first Europe wide HOPE Agora took place. Ireland hosted the 2017 Agora in Dublin.
Mr Denis Doherty served as Ireland President of HOPE from 1996 – 1998.
For further information please visit www.hope.be