I have spoken many times about the incredible contribution that frontline workers have made to the Covid-19 response, and of the courage they have shown by continuing to provide "normal" healthcare within an environment that is unfortunately anything but normal.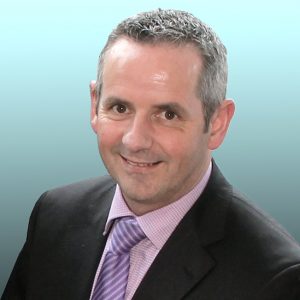 However, I am conscious that perhaps I have not spoken often enough about just how hard healthcare managers, at all levels, have also been working, often behind the scenes, during this period.
When the first set of restrictions were introduced in March, it was immediately clear that the entire health system would need to adapt very rapidly in order to keep pace with rising Covid-19 infection rates. Our managers were instrumental in ensuring that these changes were communicated and then implemented, promptly, and in an orderly way.
Working closely with senior clinicians, managers (clinical and non-clinical) shouldered much of the responsibility for readying our hospitals, community services and our staff for the surge in activity that was anticipated. This involved, amongst other things, the development of new ways of working, the re-purposing of infrastructure, and the mass rescheduling of appointments and the complete re-ordering of patient flows.
All of this would not have happened without substantial management effort, and multidisciplinary cooperation, which I know, translated into long hours and much personal sacrifice by managers over a sustained period.
Our management and our administration staff, like their frontline colleagues, were not found wanting when the call for assistance came. Indeed, many found themselves at the "frontline" as part of the national effort. A huge number of managers and administrators (and other staff) readily agreed to redeploy into critical areas such as establishing and supporting testing centres and assisting with contact tracing.
At the corporate level our staff worked tirelessly to ensure that the HSE's Executive Management Team (EMT) had the necessary management information at their disposal to facilitate timely decision making. Our ICT colleagues worked closely with Public Health, with GPs and with the HPSC to develop referral pathways and an integrated set of dashboards which were of critical importance to our Covid-19 response.
Finance and HR colleagues also worked under significant pressure, and often to short timelines to prepare the necessary supporting material that underpinned submissions for additional funding to recruit staff, to purchase essential items of PPE, and other medical devices and consumables.
Our procurement staff worked exceptionally hard, and with great success to maintain critical supplies – despite near impossible market conditions and global shortages. HSE Estates facilitated the undertaking of critical major and minor capital works in healthcare settings which were completed with impressive speed.
Very regrettably Ireland is again experiencing exponential growth in community transmission of Covid-19, and this has necessitated the re-imposition of further restrictive measures by Government. This growth in infection rates is also occurring at a time when our health system is anyway under pressure due to the winter period. It is also coming at a time when people have or will imminently lose their jobs as a direct consequence of the need to protect public health at a population level. We are therefore not the only people who are having to make sacrifices right now.
Once again, we will need a sustained effort by our managers, clinicians, support staff and funded agencies to ensure that we manage this crisis confidently, energetically and expertly. It is therefore incumbent upon us to use the resources provided under our Winter Plan, and in due course through the National Service Plan 2021, to care for people needing Covid or non-Covid care safely, and in the appropriate setting.
As your chief executive officer, I assure you of my continuing commitment to doing everything possible to support you in this important work.
Paul Reid
Chief Executive Officer