Sláintecare is the ten-year programme to transform our health and social care services. It is the roadmap for building a world-class health and social care service to meet the changing needs of the Irish population.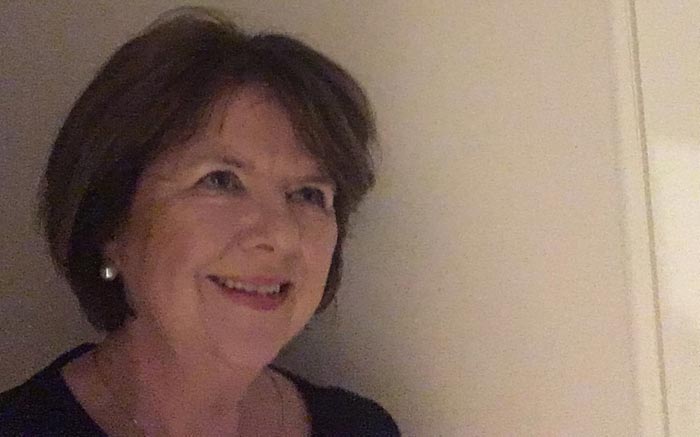 Improving the patient experience is a fundamental Sláintecare goal and will underpin all the reform actions being taken, Ms. Muriel Farrell Programme Lead for the Sláintecare Programme, told a HMI West Regional Meeting in Merlin Park Hospital on November 18.  Maureen Browne reports.
The objective of Sláintecare is to keep people well at home for as long as possible, by providing services at the lowest level of complexity through enhanced community services and ensuring patients have timely access to hospital services when necessary, with a seamless transfer back to community services where required.  It is also about empowering citizens through education, prevention and self-management programmes.
Ms. Farrell is on secondment to Sláintecare from the HSE, where she has worked for many years as a senior manager with experience in almost every area of the health services.
She and the other speaker, Dr. Chris McBrearty, were welcomed to the meeting in Merlin Park Hospital, Galway, by Mr. Seamus Gallagher, Secretary HMI West, who said he was delighted that they were able to make presentations and thanked them for taking the time out of their busy schedules.
It is projected that the impact of Healthy Living reforms which include the implementation of Healthy Ireland will reduce the number of acute beds required by 990 and the number of primary workers by 530
"We are working to achieve the goal of Sláintecare through a population-based approach to the planning of services with clear pathways between GPs, community and social care services, and hospitals within geographical regions, empowering front-line staff and devolved responsibility and decision making with one budget per region," said Ms. Farrell.
"It is a ten-year strategy to be delivered with a project management approach. The Sláintecare Action Plan 2019 set out the key areas of focus for 2019, the first full year of Slaintecare implementation.   There are 239 deliverables across four workstreams.  We are on track up to the end of September 2019, to achieve 114 of these.  This means we are 93 per cent on track, with seven per cent posing minor challenges, which will be delivered by year end."
The four workstreams are Service Re-Design and Supporting Infrastructure, Safe Care, Co-ordinated Governance & Value for Money, Teams of the Future and Sharing Progress.
"We have the brightest workforce, highly skilled and motivated, who know where the challenges and more importantly the solutions lie in terms of planning and utilising health resources. Sláintecare is about working collaboratively across the system with citizens and staff to co-design services to improve the patient experience."
Ms. Farrell said that foundational decisions for the reform programme had been taken in 2019– these included the decision to establish six new Regional Health Areas, a new HSE Board and CEO, a new GP Contract, an Enhanced Nurse Contract, the National Clinical Programmes Review and Recommendations, a Dialogue Forum to strengthen relationships with voluntary providers, the establishment of Community Health Care Networks and the publication of the De Buitleir Report.
Ms. Farrell said the Health Service Capacity Review 2018 is informing the reforms and how resources and services will be prioritised and focussed.
The Capacity Plan forecast capacity requirements to 2031 and concluded that without service reform additional capacity of 7,150 acute beds, 2,930 primary care workers, 11,900 residential beds. 11.130 Home Care Packages pm and 7.2 million home help hours would be required.
However, by implementing key reforms it was projected that capacity requirements would change and there would be a need for additional capacity of 2,600 acute beds, 3,840 primary workers, 13,000 residential beds, 19,460 Home Care Packages and 12.5 million home help hours.
She said the three key reform areas identified which would impact on capacity and resources required were Healthy Living, Enhanced Community Care and Hospital Productivity Improvements. Sláintecare, Department of Health and HSE are driving progress on specific activities under these reform areas.
The 2020 Budget provided a €10 million Enhanced Community Fund and €60 million will be provided for this Fund in 2021
The impact of reforms to Enhance Community Care which include development and investment in comprehensive and integrated community based services (National/Regional/CHNs) are projected to reduce the number of acute beds required by 1,900, increase the number of primary  workers by 1,230, increase the residential beds required by 600, and increase the number of Home Care pm by 7,200 and Home help hours by 4.8 million.
The impact of Hospital Productivity Improvements which include the adoption of national ambulatory care models  are projected to reduce the need for acute beds by 1,670, increase the number of primary workers by 190, increase the number of residential beds by 500, increase the number of Home Care Packages pm by 1,130 and the number of home help hours by 0.5 million.
The 2020 Budget provided a €10 million Enhanced Community Fund and €60 million will be provided for this Fund in 2021.  This will fund up to 1,000 therapists, nurses and other frontline staff to care for people in the community, including advisers for people with dementia.   This will allow us to treat people in the community, closer to their own homes and reduce community waiting lists.
A €20 million Integration Fund will support the development of existing and new best practice projects that are capable of being scaled nationally and which promote engagement and empowerment of people in the care of their own health, moving care form the hospital to the community and care of chronic diseases and older persons.Ms. Farrell said there had been 477 applicants for the Sláintecare Integration Fund of which 122 were successful.
A €12 million Care Redesign Fund provided for care redesign to provide care at the least form of complexity, in accordance with the clinical care programmes to people in the right location.
Ms. Farrell said the next steps were planning and co-design for the regional areas, ongoing programme of citizen and staff engagement and empowerment, a decision on the De Buitleir Report, a decision on the location of elective hospitals and supporting pathways that would keep people well and independent.
"It is important to remember we are not starting from the beginning, we are building on the good work already happening across all sectors of the health service, harnessing and nurturing this work is a key part of the way forward for Sláintecare."