HIQA has launched two digital learning modules to support health and social care professionals and organisations to improve the quality of the data they collect.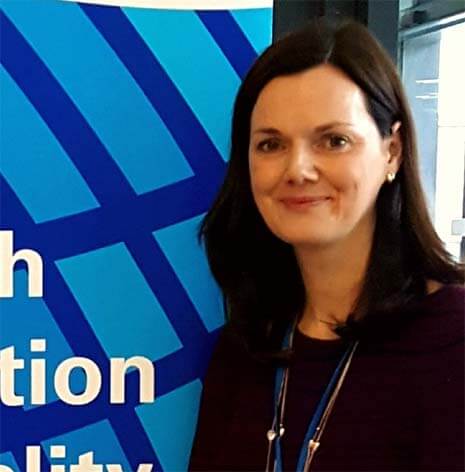 The modules aim to support services to implement HIQA's Guidance on a data quality framework and to highlight the importance of using good quality data and information in the sector.
Dr Barbara Foley, Health Information Quality Manager, said, "Accurate, relevant and timely data is essential in order to deliver services and improve health and social care. Providers of health and social care services need quality data and information, to inform decision-making, monitor diseases, organise services, support policy-making, conduct quality research, and plan for future health and social care needs.
"HIQA is currently undertaking a structured review programme to improve information management practices for national data collections in Ireland. One of the key findings of this programme has been that organisations need support to address and improve data quality. To help services, we developed Guidance on a data quality framework last year and have now worked in partnership with stakeholders to develop digital learning tools that will build awareness and improve knowledge and expertise in this area. We encourage all health and social care staff to apply these modules in their learning and development programmes to ensure that the importance of data quality is highlighted and emphasised."
The first module — 'Introduction to data quality' — is aimed at all health and social care professionals. It introduces the concept of data and information quality, and highlights the importance of collecting and using quality data and information to provide safe and effective health and social care services.
Dr Robert Cunney from  the Children's University Hospital, Temple Street Dublin and  Aoife Kirwan, a patient advocate from MS Ireland, discuss the importance of data quality in care provision.
The second module — 'Developing a data quality framework within health and social care' — is a more detailed learning tool aimed at organisations with a remit to collect, process, use or interpret data or information, and professionals with responsibility for ensuring the quality of that data or information. This module details the steps that organisations can take to develop a data quality framework to support them in assessing and improving the quality of their data and information.
Two organisations — the National Office of Clinical Audit (NOCA) and the Hospital In-Patient Enquiry team within the Healthcare Pricing Office (HPO) — also share their experiences of implementing a data quality framework in the second module.