Rural Ireland is wilting. Like the potato blight that caused the Great Famine, the developing blight is not uniform. The 'Wild Atlantic Way' has been a boon to many communities along the west coast. Regrettably, the 'Ancient East' and 'Ireland's Hidden Heartlands' have yet to make an impact, writes Denis Doherty.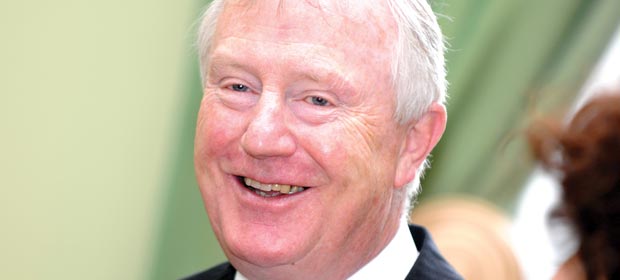 The hollowing out of middle Spain, as it was described, was an issue in the recent election there. The decline of rural France has long been an issue and we are becoming all too familiar with that phenomenon here.
For decades, the ESB and Bord na Móna were major employers in the midland counties. They employed engineers, electricians, fitters and big numbers of other skilled, semi-skilled and seasonal workers. Many entrepreneurs, particularly in engineering related fields, began their careers in the ESB and Bord na Móna. The jobs created as a result have contributed greatly to the economies of towns and villages across the midlands.
Employment in these Semi State bodies has been in decline for many years now. As far back as 1979, farsighted local people, who knew the industry, called for a strategic plan but their calls went unanswered. When the remaining power stations in the midlands close in the next few years the job losses involved will amount to the final instalment of thousands of job losses in that industry. Replacement employment opportunities have not been a priority of government up until now. The small fund provided in the recent budget is welcome but, of itself, will be about as useful as the famine relief roads were; they provided much needed employment for a short period but they didn't lead anywhere.
When the remaining power stations in the midlands close in the next few years the job losses involved will amount to the final instalment of thousands of job losses in that industry
The recent opening of a Centre Parcs holiday destination near Ballymahon is a significant development and ought to serve as a catalyst for the development of tourism in the midlands. There are many fine tourist attractions in the area, like Clonmacnoise, Athlone Castle, Belvedere House, Emo Court, Birr Castle and Boora Sculpture Park. They ought to be brought now to the next level of 'premier league' tourist attractions. The rich monastic landscape of the region has great potential to develop niche tourism that could lead to the rejuvenation of some of the many towns and villages that depended on the peat harvesting and electricity generation services that are disappearing. Peat villages of the midlands ought to be spared the experience suffered by many coal villages in England and Wales. In many urban areas, where fewer jobs were lost, government taskforces were appointed to identify replacement job opportunities. Some were very successful. The midlands needs a good taskforce now.
The way our health services are organised and resourced will influence the future of rural Ireland, for better or for worse. Time was when the State was divided into dispensary districts and measures were taken to ensure that communities could rely on the services of a Dispensary Doctor. That included the provision of a Doctor's House, where that was necessary, as well as allowances and special fees. By and large, ways and means were found that ensured the service of a doctor was available to every community.
For thirty-three years, between 1972 and 2005, consultant appointments were regulated by a body named Comhairle na nOspidéal. That body also played an active role in medical manpower planning. Its decisions were often controversial but, over the lifetime of Comhairle, only doctors who met the exacting qualification standards set by Comhairle were appointed to Consultant positions and by and large the measures taken to anticipate and avoid shortages were successful. Rural hospitals were successful in recruiting and retaining doctors of a high calibre in Consultant positions. That is not the position now. Perhaps, after 14 years, a latter day Comhairle could serve a useful role in resolving some of the issues that appear to be intractable.
Ask a Sicilian about medical insurance on the island and you're likely to be told 'the best medical insurance in Sicily is an open airline ticket to Milan'. Knowing someone who received superb treatment for a sudden life-threatening event in Sicily, I view that statement as one chosen more for dramatic effect than a reflection of the lived experience there. Perish the thought though that one-day health insurance in rural Ireland could take the form of free travel to Dublin, as needed.
In rural areas, first class primary and community care are essential. It is unfair and contrary to widely accepted good practice that primary care is bearing the brunt of current restrictions in resourcing healthcare here. It is not surprising, therefore, that the hospitals trolley count is rising the way it is.
Perish the thought though that one-day health insurance in rural Ireland could take the form of free travel to Dublin as needed.
Primary care in rural areas must be given speedy local access to imaging and laboratory services. It is clearly evident, that in order to deliver the range and quality of primary care services that politicians and the HSE have promised, resources and incentives need to be sufficient to attract and retain staff needed to deliver that service.
At a time when centralisation and rationalisation are happening, a top class ambulance service is needed to meet the expectations that communities have been promised. The service is underperforming because the resources made available to it are inadequate. More resources and service improvements are required to restore the confidence of communities that when an ambulance is required it will attend within the promised timeframe.
The centralisation of specialist services has been shown to work. Individuals are willing to travel to a hospital that can best meet their treatment needs. They also expect that what can be dealt with competently at their local hospital will be available there and within an acceptable waiting time. Public confidence in hospitals providing specialist services is eroded when appointments are cancelled due to unexpected demand for the range of general services provided to the residents of the local catchment area of the hospital. Clearer delineation between the responsibilities of our most important hospitals to local, regional and, in some cases, national populations is required. Patients from rural areas are entitled to parity of access to the services they require, based on their needs and not on their Eircodes.
The fact that our specialist hospitals are all located around the coast makes it necessary to demonstrate that the Centre is not being hollowed out as a result. The area dominated by the Bog of Allen has served our country well over many decades in keeping the home fires burning and in generating much of the electricity that was needed to develop our economy. It deserves more than a token scheme to train a few people how to retrofit a few houses to improve their energy efficiency rating. Shortsightedness, over decades, has resulted in the needs of the area going unmet. Reparation is overdue. An important starting point would be a commitment to develop the public services infrastructure to a level that will be capable of supporting major new job opportunities in the area.