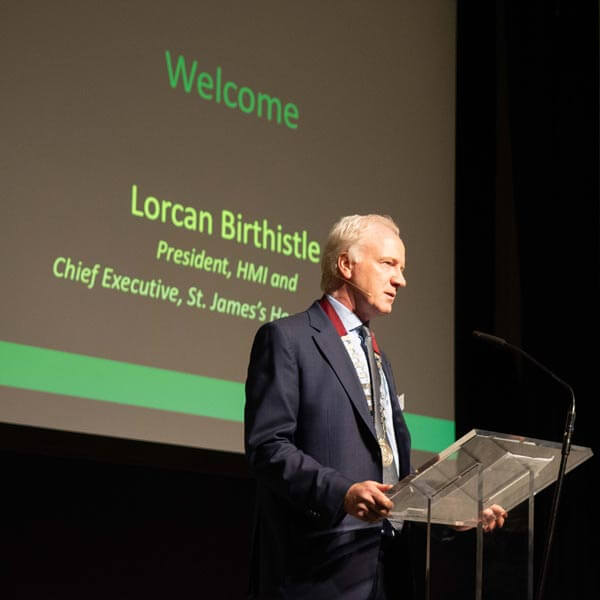 The Conference sessions were chaired by HMI President, Mr. Lorcan Birthistle, CEO of St. James's Hospital, Dublin and HMI Vice-President, Mr. Tony Canavan, CEO of the Saolta University Health Care Group.
Closing the Conference, the HMI President, thanked all the speakers for their generosity in sharing their time, experiences and insight and the large numbers from all over the country who had attended the Conference.
He also thanked Conor, Rosemarie and Ryan for The Learning Rooms for helping organise the conference.