New guidelines for contracts of care in nursing homes stress that they should be 'in plain language' with no hidden 'small print' and that they must tell the residents which charges are mandatory, and which are optional, according to Minister for Mental Health and Older People Jim Daly.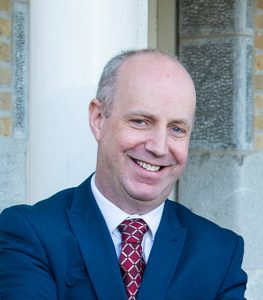 He said residents and their relatives had the right to make informed decisions. They should also expect to be consulted with over contract changes and expect that nursing homes would provide a good quality of life.
Minister Daly has called on all providers to review contracts and ensure compliance without undue delay and has requested that Nursing Homes Ireland show leadership in this regard and work with their members to ensure swift review and changes to contracts where required
The Minister was speaking following the publication by the Competition and Consumer Protection Commission (CCPC) of their first guidelines on contracts of care in nursing homes.
He said, ''I am pleased to note that the Competition and Consumer Protection Commission has completed this phase of its work in relation to client contracts in the nursing homes sector. This is an important development which will be of invaluable help to those entering nursing homes, nursing home providers and relatives, particularly at a time that can be stressful and difficult for families."
The Department of Health said, "The guidelines developed by the CCPC are an important step in improving transparency, clarity and certainty for consumers, particularly in situations where the consumer may be at increased risk of vulnerability.
"It is noted that all providers will receive a formal communication from the CCPC in relation to the new guidelines. The CCPC has stated that nursing homes will be afforded a period to review their contracts and ensure that they meet the requirements of the new guidelines. The Department understands that this bedding in period may last until the end of the year."