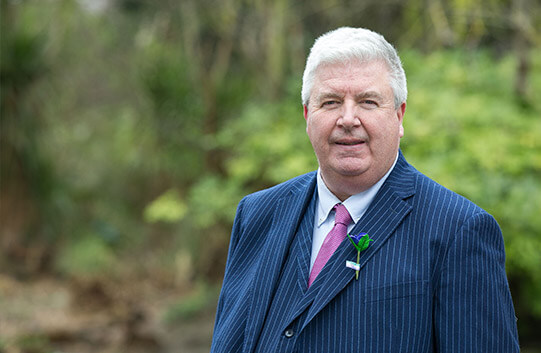 Cystic Fibrosis Ireland (CFI) has pleaded with the Government to give the long-awaited final go-ahead for the new 20-bed cystic fibrosis (CF) in-patient unit at Dublin's Beaumont Hospital.
CFI said it was concerned that delays were causing an increase in building costs for the unit and came against the backdrop of the continued uncertainty on the impact of the National Children's Hospital budgetary overrun.
Philip Watt, Chief Executive, Cystic Fibrosis Ireland, said it was only fair that the CF community was now given a firm date as to when the Beaumont unit would commence and be completed.
"The Government promised a new CF unit for Beaumont Hospital in its Programme for Government and here we are almost three years later and we are still waiting for the final go-ahead. We know that there have been positive developments recently with the setting up of a building steering group and planning permission is expected soon. However, where the original cost of the unit was €11m, we are now advised that it is closer to €12m and it will likely increase further with more delays. Cystic Fibrosis Ireland and local charity CF Hopesource have committed to raising €1m to help fund the facility.