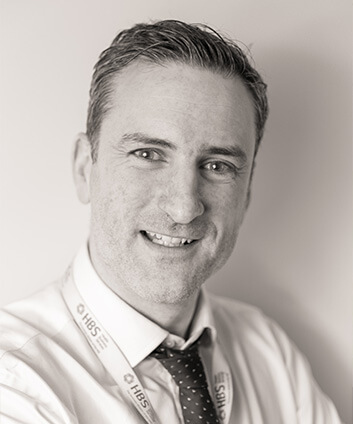 The HSE strives to build a better health service every day. One of the key building blocks is information. Yet today across the health service employees rely on paper and pen or excel spread sheets to record/collect information, writes Vincent Crossan.
The National Integrated Staff Records and Pay Programme (NiSRP) will be designed to meet the needs of a changing health system and will improve access for staff to their own records and pay details and enhance available workforce information for managers.
NiSRP will deploy a SAP HR/Payroll system across the whole HSE which will help in the provision of this information. NiSRP should make things easier and potentially more interesting for staff and help make the HSE a modern business place.
Preparation for implementation continues in the East. NiSRP has strong support HBS and HSE Leadership teams. Jane Carolan, National Director of HBS noted the strong need for change stating that "We cannot continue to rely on old Staff Records and Payroll systems that do not talk to each other. We cannot continue to record vital HR information and duplicate this information. The implementation of NiSRP is a great opportunity to deliver world class business services across our health system and to give control of the information to the employee and manager. It is a real good news story."
The effort from all involved in NiSRP is acknowledged by Miriam Keegan, NiSRP Programme Director., who states that the NiSRP Team has been working very hard over the last few months in challenging circumstances. She adds that "I am very optimistic about 2019 as NiSRP goes live in the East of the country and as we move to the next locations. It would have been impossible to achieve anything without the great support from the HSE and HBS Leadership teams and also the operational staff on the front line who are validating and collecting vital information for Go Live. There is real shared vision that NiSRP will make work easier for everyone in the long run and it will be worth the effort."
NiSRP at a Glance
Why is there a need for change?
The map below gives an indication of the many different Staff Records/Payroll systems in operation across the country, some of these are old and need to be replaced. In many cases both HR and payroll are not integrated. In addition to this there is no single source of employee information and there is a lack of access to records for both employees and line managers.
What is changing?
In order to improve how we work NiSRP will implement the following:
Move all Staff Records and Payroll to SAP systems nationally
Introduce Employee Self Service and Manager Self Service for all Staff
What is Employee Self Service?
Employee Self Service will be available on any smart phone, pc or internet-enabled device. Employees will be able to download a free app to their phone or log on through the HSE website and apply for leave, update their bank and address details, submit a claim for travel and subsistence. Dedicated internet access points will be installed in a number of CHO areas and hospitals where staff may not have a smart phone or access to a PC.
What are the Benefits for Managers in the HSE?
HSE's spend on staffing equates to approximately 70% of the entire budget. When NiSRP is fully implemented the information available will help managers have greater visibility of this spend and make strategic workforce decisions.
Managers will also be able to make informed decisions when deciding on approving leave with access to a full team calendar through Manager Self Service.
Managers will also have a suite of reports from a single source of information available which will save time collating information from numerous sources.
Find out more
Further NiSRP information is available on the HBS Intranet via http://ihbs.healthirl.net/NiSRP/
In addition we encourage all employees to view brief video tutorials on how to use the ESS app:
http://hpsa.healthirl.net/moodle/mod/resource/view.php?id=960
There will be regular updates on twitter so please follow us @HBS_NiSRP.
For any general questions or feedback please email hbs.nisrp@hse.ie
Vincent Crossan is Stakeholder Engagement and Communication Lead,
HSE National integrated Staff Records and Pay Programme (NiSRP)