Members of the Tallaght University Hospital Dialysis Team who received a Special Merit Award from the hospital for their work to keep services going when Storm Emma brought the country to a standstill.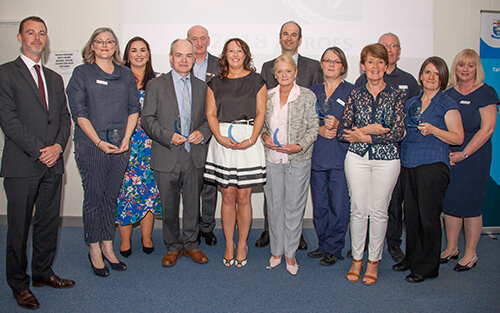 TUH CEO, David Slevin said that despite this, healthcare in an acute setting continued to happen, because many staff across all disciplines made herculean efforts to get to work and care for patients.
"The dialysis team run a very busy service and to ensure patients received this essential care members of the team stayed in the hospital throughout the storm to ensure patients got their treatment, demonstrating their caring skills in the face of adversity," he said.