---
New 120 bed facility for NRH
A new purpose built 120 bed facility is to be provided at the National Rehabilitation Hospital (NRH) in Rochestown Avenue, Dun Laoghaire, Co. Dublin.
A further €15 million has been allocated by the HSE for the redevelopment of the National Rehabilitation Hospital (NRH) in Rochestown Avenue, Dun Laoghaire. This allocation will enable the Hospital and the HSE to proceed with a new 120 bed building on the Dun Laoghaire campus.
The National Rehabilitation Hospital provides complex specialist rehabilitation services to patients across the country.
Welcoming this additional allocation Health Minister, Dr. Leo Varadkar said, 'the NRH is an important health facility providing a significant service. The additional funds allocated will allow for a large redevelopment of the hospital.'
Those patients attending the NRH often require complex specialist rehabilitation with this in mind the new 120 bed facility will be purpose built to accommodate the needs of these patients. The facility will include integrated therapy spaces, hydrotherapy and sports facilities on the NRH Campus.
The Hospital recently secured planning permission from An Bord Pleanála for the new development. This increased exchequer allocation in addition to the NRH's contribution will enable the HSE and the hospital to now proceed with the work and build the new 120 bed facility.

---
HSE National Director Human Resources
Ms. Rosarii Mannion has been appointed HSE National Director of Human Resources following a recruitment competition conducted by the Public Appointments Service. She took up her post on September 1.
Ms. Mannion has over 15 years of human resources experience including management experience in Community and Hospital Services in the HSE. She has held a number of senior management roles, her most recent posts being  Assistant National Director Human Resources, Dublin North East and Group HR Director in RCSI Hospitals.
She is a Chartered Fellow of the CIPD, a qualified Mediator, Conflict Coach and holds a BA, HDip, MA and MSc.  She succeeds Mr. Ian Tegerdine.

---
New CHO Chief Officer
Mr. Tony Canavan has been appointed Chief Officer to Community Health Organisation Area 2, which covers Galway, Roscommon and Mayo.
He will take up his post later this month. A native of Galway, Mr. Canavan was formerly Chief Operations Officer for the Saolta Hospital Group.
A very experienced senior health manager, he has worked as Deputy Manager, Galway University Hospitals, in PCCC Galway and as Hospital Manager, Mayo General Castlebar.

---
CEO St. Francis Hospice
Mr. Fintan Fagan has been appointed as CEO of St. Francis Hospice, Dublin.
For the last six and a half years Mr. Fagan has worked at the Mater Private Hospital, Dublin, firstly as Chief Operations Officer and latterly as Deputy CEO.
He was Secretary/Group General Manager of the Rotunda Hospital, Dublin  for over six years prior to joining the Mater Private Hospital.  Before then he was a manager with the Hospitaller Order of St John of God and worked as Secretary Manager of St Patrick's Hospital/Marymount Hospice Cork from 1993 to 1996. He started his career in the UK, working in various accounting positions with the Institute of Cancer Research, Royal Cancer Hospital, London.
A native of County Roscommon, Mr. Fagan lives in Greystones.  He has an MBA degree in Health Services Management from the RCSI and UCD.

---
Chief Executive of Bon Secours Health System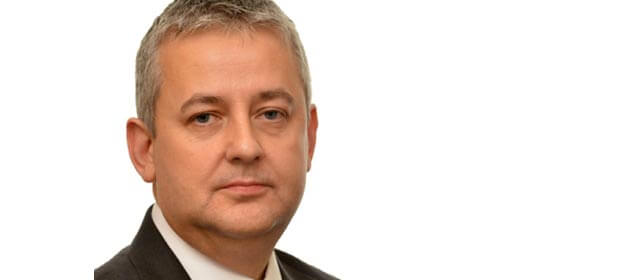 Mr. Bill Maher has been appointed Chief Executive of the Bon Secours Health System. Mr. Maher will take up appointment towards the end of 2015 when the current Chief Executive, Mr. Pat Lyons, is due to retire as planned having held the post since 2001.
Mr. Maher is currently Chief Executive of the Royal College of Surgeons Ireland (RCSI) Hospital Group and has over 20 years' experience at senior management level in healthcare both in Ireland and the U.K.
Commenting on this appointment, Mr. Peter Lacy, Chairperson of the Bon Secours Health System said: "We are delighted to welcome Bill Maher as the incoming CEO of Bon Secours Health System.  Bill has extensive expertise in the healthcare sector and I am confident that under his leadership Bon Secours will continue to deliver advanced medicine and exceptional care to our patients across Ireland.  I would also like to thank Pat Lyons for his significant contribution over the last 14 years to the Bon Secours Health System."
Mr.  Maher said: "I am delighted to accept the post of Chief Executive of Bon Secours Health System.  Bon Secours has a reputation and commitment to providing the highest standards of care and I look forward to working with the management and staff to continue to exceed patient expectations."
Mr. Maher established the first Hospital Group in the country – Saolta Healthcare Group
Originally from Tullow, Co Carlow, he was previously Acting CEO of St. Vincent's University Hospital. Before joining St. Vincent's University Hospital in 2006, Bill worked for 16 years with the NHS in a career spanning mental health services and senior management at City Hospitals Sunderland (an Acute Trust providing a wide range of hospital services such as A&E, surgical and medical specialties, therapy services, maternity and paediatric care). He helped establish Sunderland as the first NHS Trust before moving on to North of Tyne Commissioning Consortium which had a staff of 8,000 people and a budget of £1.2bn.
He has an MBA, an MSC in Health Information and is currently studying towards a BA (Hons) in Law.
Bon Secours Health System is the largest independent healthcare provider in Ireland with a network of modern, accredited acute hospitals.  The group has grown steadily over the last decade having reinvested €150m in up-grading and developing its facilities and technologies. These world-class medical treatment facilities are located in Cork, Dublin, Galway and Tralee, together with a Care Village in Cork and a Consultation Centre in Limerick.  The group employs over 2,500 personnel, who, together with 350 leading consultants work in partnership to provide the highest standard of care to over 200,000 patients each year.

---
eReferral national rollout
The HSE is rolling out electronic referrals to five more hospitals – St. Vincent's Hospital, Dublin, St. Michaels Hospital, Dun Laoghaire, the Mater Hospital, Dublin, University Hospital, Galway and Letterkenny General Hospital.
The new system has already gone live in hospitals in Cork and Kerry and in Tallaght Hospital, Dublin.
Electronic referrals are designed to comply with HIQA guidelines and are pre-populated with relevant patient data that is already stored within GP practice systems.
The HSE says this approach leads to more consistency in how referrals are presented to the receiving clinician at the hospital. It could also improve the quality and completeness of referrals while at the same time minimising the amount of additional data entry time required of the GP.
"Once transmitted, GPs receive an immediate acknowledgement that the e-Referral has been received, which provides a level of assurance heretofore not available when sending referrals by post"
Mr. Niall Sinnott, IT Delivery Director for Primary Care from the HSE's Office of the Chief Information Officer said they were engaging with the next tranche of hospitals to go live with e-Referrals, with the aim of taking all acute hospitals live within 12 months. Site readiness assessments would determine the order in which sites were selected and scheduled for implementation.
The Electronic General GP Referral solution was aimed at enabling GPs in the catchment area of these hospitals to generate referrals electronically from within their own practice systems and to transmit those referrals electronically and securely via the National Messaging Broker, Healthlink. While the import of e-Referrals onto the hospital patient administration systems (PAS) remained a manual one, a design exercise was underway to automate this in the future.
The HSE is also examining ways for the PAS to automatically generate electronic response messages back to the GP practice systems indicating the result of the triage by the consultant. This electronic response would complement rather than replace the current process by which letters were issued to patients following triage.
This marks the first phase of what is potentially a three phase project, with Phase 1 representing minimal change operationally to the hospitals. In Phase 1, hospitals receive electronic referrals into a secure inbox from where they are printed out and then treated in exactly the same way as standard, paper-based referrals. The Outpatient Services Process Improvement Programme (OSPIP), in conjunction with the hospitals themselves, is separately managing a redesign and implementation of leaner processes for managing referrals within hospitals. Phase 2 will examine options to manage the referrals electronically within the hospital, while the scope of Phase 3 has yet to be finalised.

---
Mount Carmel Community Hospital
Mount Carmel Community Hospital in Churchtown, Dublin, was officially opened this month by Minister for Primary and Social Care Ms. Kathleen Lynch .
Mount Carmel provides the Dublin Area with a public dedicated Community Hospital, greatly enhancing the provision of services for older people.
The HSE bought Mount Carmel in August 2014 at a capital cost of €11m. The facility has since been redeveloped to support both the acute Hospitals and community services in Dublin, providing a range of short stay community beds including step down/step up beds, assessment beds, transitional care beds and rehabilitation beds.
Following essential building works on site, Mount Carmel Community Hospital opened on a phased basis in April 2015. The full complement of 65 beds have been open since the end of June for people who, in the opinion of the Discharge Team/Consultant in the acute hospitals, will benefit from intermediate care or support for an agreed period of time and who have completed their acute phase of care in the acute hospital.
A combination of transitional care beds and short stay support beds are provided along with access to health and social care professional services including physiotherapy, occupational therapy, speech and language therapy and dietetics.  There is a full time Medical Officer on site supported by a senior Geriatrician and Consultant Geriatrician who provide sessions to the hospital.
These services are provided on behalf of the HSE by Mowlam Healthcare and are located on the ground and first floor of the hospital. The setting up of the facility and the revenue and staffing costs (€5m full year costs) for this year are funded as part of the €25m Delayed Discharge Initiative included in the 2015 Health budget announcement.
Initially, the facility concentrated on supporting and working with the northside Dublin Acute Hospitals to alleviate delayed patient discharges. However, as planned, it has now extended its services for use by all acute hospitals in Dublin as part of the Winter Planning Process for 2015/2016 and the beds are now supporting the six major acute hospitals in Dublin and the National Rehabilitation Hospital.
Mr. Pat Healy, HSE National Director of Social Care, said 'Mount Carmel Community Hospital was an example of the work that had been undertaken by the Social Care Division of the HSE. It recognised, not only the requirement for additional capacity, but the need to develop a sustainable model of care for older people, of which the provision of short stay services through rehabilitation, respite and transition was an important component.
Referrals to Mount Carmel Community Hospital are made via the Discharge Teams/Consultants in the Acute Hospitals, allowing older people to receive convalescent care in a non-acute facility while waiting for house adaptations, the setting up of community supports and follow-on therapies  to enable them to, ideally, return to their own home or, if this is not possible, to receive care in a non-acute environment while applying for  funding under the Nursing Home Support Scheme (NHSS).
By early September 100 patients have been admitted to Mount Carmel Community Hospital with an average length of stay of 24 days.
The Director General of the HSE, Mr. Tony O'Brien, has welcomed the new community nursing unit, seeing it 'as a valuable asset in supporting hospital and community services in the Dublin area. The new development was part of an overall strategy to reduce Delayed Discharges and Emergency Department trolley waiting times in acute hospitals. "Of particular value is the experience here to date which shows that 76% of all admissions have facilitated patients returning to their own homes, which is recognised as the most desired outcome."
In addition to the 65 Short Stay Beds operating on the site, it has been arranged that two HSE public Community Nursing Units – Belvilla Community Nursing Unit and the Meath Community Nursing Unit – will temporarily transfer to the second and third floors of Mount Carmel to facilitate extensive renovation works on their own sites.
The long term development of Mount Carmel Community Hospital is expected to take approximately three years. It will be fundamental to the development of an integrated model of care for older people in the Dublin area. The cost of refurbishment is estimated at approximately €5m and this will increase capacity to over 100 beds in the long-term.
Mount Carmel is located on a 4.88 acre site in Churchtown, at the junction of Braemor Park and Orwell Road, 1km south of the village of Rathgar and 5km south of the City Centre. It was built in 1958-1959 with further numerous additions and alterations completed over the years.  Until early 2014 it functioned as a private hospital providing a number of services including maternity. The property was put on the market for sale in 2014 and bought by the HSE in August of that year for €11 million.

---
Minimum alcohol pricing
The Government has welcomed the opinion of the Advocate General of the European Court of Justice on minimum unit pricing (MUP) for alcohol products, which was published earlier this month and says it is encouraged by some aspects of the opinion.
Health Minister, Dr. Leo Varadkar said: "I am encouraged by the opinion of the Advocate General which indicates that minimum unit pricing may be compatible with EU law if it can be shown to be more effective than other alternative measures.  Therefore, I will be asking my officials to study his opinion and its implications as we wait for the final judgment of the Court which is expected towards the end of the year."
"In the meantime, the publication of the Public Health (Alcohol) Bill remains a priority.  This Bill is now at an advanced stage and I look forward to publishing the Public Health (Alcohol) Bill in the coming weeks."
The Bill includes provisions for minimum unit pricing, structural separation, health labelling on products that contain alcohol, restrictions on the advertising and marketing of alcohol, the regulation of sports sponsorship and restrictions on certain promotional activities.
The Minister said the proposed Public Health (Alcohol) Bill 2015 is part of a suite of measures designed to reduce alcohol consumption and limit the damage to the nation's health, society and economy.
The Public Health (Alcohol) Bill will make it illegal to sell, or advertise for sale, alcohol at a price below a set minimum price.  Minimum Unit Pricing (MUP) sets a minimum price per gram of alcohol.  The minimum price of an alcohol product would be based on the number of grams of alcohol in the product.  The sale price of the alcohol product, in both the on and off trade sector, could not be below this minimum unit price
The Advocate General's opinion stated: "A Member State can, in order to pursue the objective of combating alcohol abuse, which forms part of the objective of the protection of public health, choose rules that impose a minimum retail price of alcoholic beverages that restrict trade within the European Union and distorts competition, rather than increased taxation of those products, only on condition that it shows that the measure chosen has additional advantages or fewer disadvantages than the alternative measure".

---
Health Identifier Standards
HIQA has published new Standards, 'Information Governance and Management Standards for the health identifiers operator in Ireland', for the introduction of Individual Health Identifiers in Ireland.
An Individual Health Identifier is a unique, non-transferable number assigned to all people using health and social care services in Ireland, which will last for their lifetime. Its purpose is to accurately identify the person, enabling health and social care to be delivered to the right patient, in the right place and at the right time.
Minister for Health Dr. Leo Varadkar said: "The Individual Health Identifier will be a major step forward in modernising our health service. It will allow us to follow patients and staff as they move through the health service in a way we currently can't. This will improve patient safety, reduce duplication and errors, and give us a huge amount of new data that we can use to make services more efficient and improve planning."
HIQA's Director of Health Information Ms. Rachel Flynn said: "Individual health identifiers are the cornerstone of eHealth systems and are key for implementing electronic health records and eHealth solutions such as ePrescribing. These electronic systems will greatly improve patient safety. HIQA has developed these Standards to support the introduction of health identifiers into the Irish healthcare system by providing Standards that the health identifiers operator must put into practice."
"We have developed these Standards in partnership with a public consultation to support the implementation of the new identifiers. The feedback from the public consultation was extremely positive and highlighted the need for information governance and management of the identifiers.
"Individual Health Identifiers are essential in ensuring patient safety and improving the sharing of healthcare information between healthcare practitioners. By uniquely identifying service users, it is possible to reduce the number of adverse events that may occur, such as giving the patient incorrect medication or vaccinations, or admitting an incorrect patient for surgery. The use of health identifiers will also reduce duplication and administration work, making them both time and cost effective."
The Standards present a broad set of basic requirements that underpin the introduction of Individual Health Identifiers in Ireland and will guide the health identifiers operator to establish and manage this national database.
The health identifiers operator in Ireland will be a business unit of the HSE and will be responsible for safely storing all personal data required for use of the identifiers. The Authority will monitor the health identifiers operator's compliance with the Standards. The HSE has begun to build the necessary infrastructure to implement the identifier in Ireland and is currently conducting a privacy impact assessment, which is Standard 1.1, to ensure privacy risks are addressed.
Richard Corbridge, Chief Information Officer, HSE said; "The HSE has built the infrastructure required to deliver the Individual Health Identifiers at a national level; this can be made live once the final elements of legislation are formalised and a Privacy Impact Assessment is published. Creating the Individual Health Identifiers is the very first step to truly bringing about benefit to clinical practice through access to information."
"The HSE will work across three clinical areas in 2015 to trial the use of the Individual Health Identifier in clinical information systems; these will be the Epilepsy Electronic Patient Record, one multi-GP General Practice and the Electronic Medical Record within a hospice. This proof of concept work will deliver clinical benefit into systems as well as prove the operational needs of having the Individual Health Identifiers within these systems."
"The HSE has worked closely with HIQA to ensure that delivery of the Individual Health Identifiers meets the Standards they have set as well as linking HIQA to the creation of the privacy impact assessment," Richard Corbridge added.
Rachel Flynn concluded; "Implementation of these Standards will promote trust among the public that the registers are established in line with the law and that the personal information associated with each identifier is properly protected."
Reports on compliance with the Standards will be published on www.hiqa.ie
The documents can be found online at: http://www.hiqa.ie/publications/information-governance-and-management-standards-health-identifiers-operator-ireland

---
HIQA Health Information Director
Ms. Rachel Flynn has been appointed Director of Health Information with HIQA.
She joined the Authority in November 2007 as the Health Information Manager in Quality and was appointed Head of Healthcare Assurance Programmes in Healthcare Regulation in 2013. She held the interim role of Acting Director of Health Information before her appointment as Director.
Previously she worked in the Health Research Board (HRB) as Health Information Manager and in the Royal College of Surgeons as Research Officer on health information systems and the development of datasets and data dictionaries. She holds a B.Sc. Higher Diploma in Computer Science and an M.Sc. in Research from Trinity College Dublin.
The Authority has amongst its functions responsibility for setting standards for all aspects of health information, monitoring compliance with those standards, evaluating the quality of the information available and making recommendations to improve the quality and filling in gaps where information is needed but is not currently available.

---
Over 160,000 under 6s registered
Over 160,000 Under 6s had registered for GP Care by August 18, according to the Department of Health.
The Department said that 92% of GPs had agreed to provide the new, enhanced service, which for under 6s includes assessments focused on health and wellbeing and the prevention of disease when a child is aged 2 and again at age 5 and an agreed cycle of care for children diagnosed with asthma.
Health Minister, Dr. Leo Varadkar said he was very encouraged by the numbers up to that date. "However, I am encouraging and reminding those who haven't yet done so to register. It means there will be no hassle or bureaucracy for you when you or your child is sick and needs to see your GP. Nine out of 10 GPs have agreed to this new, improved and better funded GP service for children. Those GPs not participating can still do so by returning the signed contract to the HSE's National Contracts Office."
Minister Lynch said: "The second step to universal healthcare commenced on August 5, all 400,000 people aged 70 and over will be able to see their GP without paying fees. It's an important step because, for the first time, the eldest and youngest in our society will be able to access GP care without being charged. To date over 23,000 people over 70s have signed up to see their GP without paying fees."

---
Westmeath Nursing Home Expansion
Ulster Bank has agreed a deal worth €4million for the acquisition and expansion of the Sancta Maria Nursing Home in Westmeath.  Under the new ownership of Padraig O'Ceidigh, the nursing home has full planning permission in place to expand by almost 40%, from 44 to 70 beds. All 26 new bedrooms will be fitted out with en-suite bathrooms. As a result the number of staff will need to grow to 80, creating 30 new jobs in the Westmeath area.
The Edenderry nursing home has full planning permission for the expansion. It offers long term, nursing, respite, convalescent, dementia, palliative, step down and day care to its patients and also provides additional services through GMS or privately at additional costs to residents. Sancta Maria also offers overnight accommodation for visitors.
Padraig O'Ceidigh, owner of Sancta Maria Nursing Home, said: "This is a very exciting time for Sancta Maria. It has a track record of being run to a very high standard under the leadership of Brigid Moran and there is further opportunity for upgrading and expansion which will enhance the existing facilities and create additional capacity for the growing requirement in this area of nursing home care. I am delighted that we are in a position to move ahead with this expansion, bringing both jobs and additional facilities to Kinnegad."

---
New powers on sunbed use for HSE
HSE Environmental Health Services can send a person aged between 15 and 17 years into a sunbed premises to attempt to purchase a sunbed session under a new programme to clamp down on sunbed use by minors.
This follows the issuing by Minister for Health, Dr. Leo Varadkar of Test Purchase Guidelines for the sale, use or hire of sunbeds to persons under 18 years of age.
"With the commencement of the test purchasing programme, the HSE's Environmental Health Services will have an extra tool in their overall enforcement programme to combat the sale, use or hire of sunbeds to minors. These test purchase guidelines are intended to help the Environmental Health Services to enforce the Public Health (Sunbeds) Act and protect young people from the dangers associated with the use of sunbeds," Minister Varadkar said.
Similar test purchase programmes are currently in place for the sale of alcohol and tobacco.
"The Public Health (Sunbeds) Act 2014 already prohibits the sale, use or hire of sunbeds or the use of sunbeds on sunbed premises to persons under 18. The test purchase programme will involve the EHS sending a person who is between 15 and 17 years of age into a sunbed premises for the purpose of purchasing a sunbed session," Minister Varadkar said.
"I want to stress that the objective of the test purchase programme is to ascertain whether a sunbed business is complying with the law, not to trap that business into committing an offence. In this regard, the test purchaser must answer all questions about their age truthfully."
Dr Maurice Mulcahy, Regional Chief Environmental Health Officer of the HSE said: "It is essential that individuals supervising the use of sunbeds verify the age of customers to ensure they are over the age limit of 18 years old. This can be done quite simply by checking such documents as age cards, passports or driving licences. The new test purchase guidelines will enable us to verify if these essential checks are taking place and thereby ensuring the protection of children from the health risks associated with ultra violet radiation from sunbeds. Test purchases will commence in the near future."
Dr Mulcahy reminded sunbed business operators who have not already done so, to complete the notification process before the September 2.deadline. After this date, operators could incur fixed penalty notices which will require the payment of €300, and if there is still failure to notify, prosecution proceedings will follow.

---
GP Minor Surgery Research Project
The Minister for Primary Care, Social Care and Mental Health, Ms. Kathleen Lynch, T.D. has launched a new research project aimed at standardising the provision of minor surgery procedures in General Practices. The objective of the research is to develop a standardised accreditation process for the provision of minor surgery in general practice.
The Research Network Project will undertake and record activity and outcomes from minor surgical procedures in a sample of practices in order to develop and test an accreditation process.
The network began last month with 24 GP Surgeons in 20 practices across 11 counties performing and recording a wide range of surgical procedures. The network is run by the ICGP, funded by the HSE Primary Care Division and overseen by a multi-disciplinary Steering Group representing all stakeholders.
Minister Lynch said "the network is an important step in accrediting minor surgical procedures which can be done outside of Acute Hospitals. This evidence based project will provide information  to guide future service development and the accreditation process.  If specific minor surgery procedures can be delivered safely in primary care then we will encourage and resource the development of this service.   I want to thank all those involved in this excellent project for their commitment and engagement.  Patients will benefit greatly from enhanced services like minor surgery being provided in primary care."
Mr. John Hennessy, HSE National Director for Primary Care said: "The development of innovative services that extend the range of services in primary settings is a key initiative for the Primary Care Division.  I want to ensure that patients can access as wide a range of services as clinically possible in their own communities rather than having to travel to hospital for minor procedures.  This minor surgery research and accreditation project will enable us to expand our community services and I want to thank all of the GPs and the ICGP for working with us to deliver more services in GP surgeries.  I want to acknowledge the many GPs who provide minor surgery and I anticipate that this project will strengthen the service."
Speaking on behalf of ICGP Mr. Kieran Ryan, CEO of ICGP said,  "The purpose of the research being launched today is to give formal recognition to the minor surgical expertise in general practice and establish benchmark standards for carrying it out.  This is in keeping with our role as the Irish College of General Practitioners to ensure that all activity in general practice is carried out against standardised criteria and in line with international best practice. The evidence from this project will provide meaningful information to the service providers and planners to guide development of this accreditation process and the expansion of minor surgery in general practice."

---
Views on BCG Vaccination Programme
A public consultation on proposed changes to the BCG vaccination programme in Ireland has been started by HIQA
At the request of the Department of Health, HIQA has evaluated changes to the national infant BCG vaccination programme proposed by the National Immunisation and National TB Advisory Committees.
The Health technology assessment of a selective BCG vaccination programme: Draft for public consultation evaluates the clinical- and cost-effectiveness of a proposed change to the Irish BCG programme, as well as organisational and ethical issues. Currently, Ireland is one of only two Western European countries with a policy of universal vaccination against tuberculosis.
HIQA's Director of Health Technology Assessments, Dr. Máirín Ryan said: "The public consultation starts a discussion on the future of Ireland's BCG vaccination programme. It allows the public to review the Authority's advice and give their feedback on a potential change to the BCG vaccination programme."
BCG vaccination is one of a number of TB-control measures in Ireland. TB control focuses on protection, prevention and treatment. In the context of a falling incidence of TB, a shift in emphasis from protection by vaccination to prevention may be appropriate.
In line with global trends, TB incidence in Ireland has been in decline over the past 25 years. The assessment found that Ireland meets the World Health Organization's criteria for discontinuing universal vaccination. However, unlike other European countries with a low incidence, Ireland has continued a policy of universal vaccination.
Dr. Ryan said: "In the context of a fall in TB incidence and diminished risk of acquiring TB, there has been a shift in the balance between the benefits and risks of offering vaccination to all infants. Falling TB incidence has decreased the potential benefit of BCG vaccination for the majority of children. Selective vaccination will continue to protect those at higher risk while avoiding unnecessary side effects in those with a limited capacity to benefit from vaccination. The majority of infants vaccinated incur minor side effects while one in 1,200 infants will incur side effects that require medical follow up."
"Neither vaccination programme is cost-effective, but a selective vaccination strategy would target resources to those who would benefit most. Given the continued decline in TB incidence, selective vaccination offers a better balance than universal vaccination in terms of benefits and harms. The TB-control programme should be optimised prior to any change in the vaccination programme."
A move from universal to selective vaccination would greatly reduce the number of vaccinated infants from approximately 61,000 to 8,000 per annum. It would also significantly reduce the number of children experiencing adverse effects.
Dr. Ryan concluded: "Any decision to change the BCG vaccination programme will require that the public are informed and educated on such a decision. This public consultation starts the discussion and invites feedback from all interested parties."
The public consultation will last until October 21, following which the Authority will publish the findings of the assessment and advise the Minister for Health, Dr. Leo Varadkar.
The full assessment document can be found online at http://www.hiqa.ie/publications/health-technology-assessment-selective-bcg-vaccination-programme-draft-public-consultat
Submissions for the public consultation can be made at http://www.hiqa.ie/press-release/2015-09-09-hiqa-commences-public-consultation-proposed-changes-bcg-vaccination-program

---
Healing Hills in Limerick
Foxford-based architect and visual artist Francis Lanuza 'ISCO' has completed and installed his first Irish commission as an emerging artist for his healing spaces work, entitled "Healing Hills.".
He was commissioned by HSE Limerick, to produce from his studio a work of art for their Regina House community nursing facility in Kilrush, Co. Clare. Twenty seven artists applied for the commission competition.
This new commission consists of a series of 12 healing paintings for Regina House. The paintings incorporate his knowledge of colour, form, shapes and healing to help people in palliative care.
"My objective was not just to create healing and visionary art but also healing spaces wherever his art is installed. So it's not just the paintings that are the work of art, the space transforms into a work of art as well – a marriage of art and architecture. The process of the conceptualizing the art was also collaborative, ensuring that the HSE and management were involved in creating the look of the art.
"The artwork is a series of acrylic paintings following the theme of "Healing Hills," a healing colour palette of soft, undulating curves. By focusing on a colour scheme of orange (cheering, energizing), yellow (improves depression), green (soothing), blue (antiseptic, stress-reduction), pink (health, grief-soothing) and purple (spirituality), the artwork maximizes the healing power of colour. The smooth curvilinear motif reflects the seas near Kilrush and the soft hills of Co. Clare.
Previous to this he worked on office space planning and design for Procter & Gamble Brussels Innovation Centre, and as a design architect in Aidea Philippines for a variety of architectural projects.

---
The Healing Station
Award-winning novelist Ms. Anne Enright will officially launch "The Healing Station" by poet Mr. Michael McCarthy, a collection from his work as Artist in Residence in Tallaght Hospital from 2012-2013.
It will take place next Thursday, September 17, in The Royal College of Physicians Ireland, in Kildare Street, Dublin.
The poetry collection features responses to the lives and experiences of many patients and staff that Mr. McCarthy worked with during his year of residency. The evening will include selected readings by Mr. McCarthy, staff members and relations of former patients of the hospital. Readers of poems from the collection at the launch will include:
Ciara O'Grady – 'The Travellers' (former member of staff who took part in the Staff Creative Writing Group)
Maboysana Nzo – 'Glenn Na Smol' (former patient who took part in the Chronic Pain Writing Group)
Julie Keane – 'Joe' (Speech therapist in the hospital's age related healthcare unit)
Richie Stakelum – 'The Hurler' (current manager of the Dublin under-21 hurling team)
---
Prescription charges waived for asylum seekers
Minister for Health Leo Varadkar has signed regulations to exempt asylum seekers living in direct provision from the prescription charge levied on medical-card holders.
Minister Varadkar said this exemption "will relieve some of the financial burden on people living in direct provision, who previously were obliged to pay the prescription charge from limited State support."
The exemption was recommended by the Working Group on Direct Provision and the Protection Process established by the Department of Justice and Equality. In a report published at the end of June, the working group highlighted the concerns of asylum seekers with chronic health issues about the affordability of paying the prescription charge from a basic weekly support of €19.10.
Medical-card holders are currently required to pay a prescription charge of €2.50 per item, subject to a cap of €25 per month for each person or family. For someone in direct provision, this can represent one third of their income, far more than any other group in society, whether waged or unwaged.
To date, the only other exemptions from the prescription charge apply to patients participating in the Methadone Treatment Scheme and to children who are in the care of the HSE under the Child Care Acts 1991 to 2007.