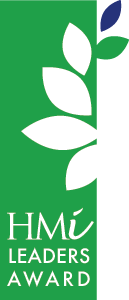 Applications are now invited from health service managers and teams for the HMI Leaders Award 2015, which will celebrate leaders who are leading change through their innovation, creativity and ingenuity.
The HMI has introduced this annual award to recognise the major innovations in the Irish health services. The HMI Leaders Award offers an opportunity to celebrate projects which improve the experience of patients and clients and bring those projects to a wider audience. They are aimed at those who are bringing about positive changes in healthcare; delivering improvements in patient outcomes, enhancing service delivery and improving resource utilisation.
The awards are open to people in both clinical and non-clinical areas who have been involved in initiatives which have delivered successful change.
Some examples of these projects includes:
Service delivery improvements
Quality improvements
Application of new technologies
Roll out of a new patient pathway
Innovative crisis response
Introduction of lean health methodologies
However this is not an exhaustive list. Hundreds of projects from all over the country were submitted for last year's inaugural awards.
Closing date for applications is 2pm, June 5, 2015 with the overall winner being announced on July 7, 2015 at a ceremony in The Pillar Room, Rotunda Hospital, Dublin.
Visit www.hmi.ie/award for application form and all further details.

The awards, are sponsored by Novartis