Denis Doherty takes a wry look at what Francis Brennan might say if he was called in to try and sort out our hardest pressed hospitals.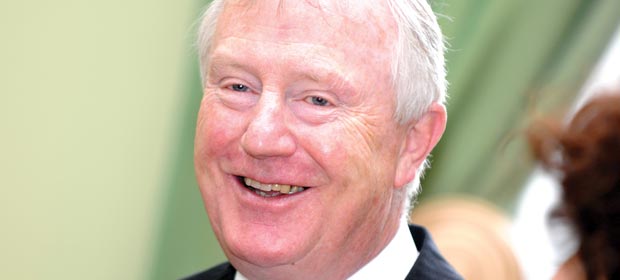 Watching 'At Your Service' recently, I got to wondering what Francis Brennan would make of the controversies involving trolley waits, 'bed blockers', waiting lists for 'home care packages', nursing homes and hospital appointments? I have no doubt he would have interesting suggestions to make and I doubt if they would cost anything like past initiatives cost, especially the much vaunted but no longer mentioned Special Delivery Unit. What follows are the sort of utterings we might hear from him as he read press reports and visited our hardest pressed hospitals.
Why is it that hospitals seem surprised at the volume of work that comes their way in January and February?
"I wouldn't put up with that now! There are people here who shouldn't be here! Some of them shouldn't have ended up here in the first place; others are here because they are being treated for infections they picked up in the hospital and there are many who could have been discharged weeks ago but need help at home or a place in a nursing home to convalesce. They're having to wait here until something is arranged for them. It's costing a fortune to keep them here and other very sick people are lying on trolleys for ages. Sure that's daft!
"You're telling me it will cost €100 million to sort this out, but you don't have a hundred million so, what are going to do? I'll tell you. There are people in here because they didn't take the flu vaccine. You need to get your marketing and promotion of the flu vaccine sorted out before next season. Do you hear me now? Good man!
'Why is it that hospitals seem surprised at the volume of work that comes their way in January and February? In my business, I'm never surprised that July and August are our busiest months and I make sure we're geared up to deal with the peak season. You need to think about that! Why don't you employ nurses and home helps who can treat patients in their homes, under the guidance of the patients' family doctors, for the sort of things that floor people in January and February? Trolleys everywhere shouldn't be an option. It's like us putting up camp beds in the residents lounge to cater for demand when we run out of bedrooms. Can you imagine?
If I worked in a hospital I would willingly forego the tie and wear short-sleeved shirts.
"I don't understand this thing you call the 'home care package' that people have to wait ages to get approved for. We're all different, thank God, so wouldn't it be nice to try to cater for what individuals need rather than offer them what sounds like the health service equivalent of a happy meal. I'm not a fan of the notion of what you call 'demand led schemes'. Would it not make more sense to offer need led schemes that can be accessed when the need arises. Get people back on their feet and back to health as quickly as possible. Above all, don't call them bed blockers as if they're to blame for being elderly and in need of some support while they get on with the rest of their lives.
"I have a thing about dust and I was horrified to read how much of it there appears to be in hospitals. In my business we wouldn't get away with poor hygiene standards and there's far more reason for hospitals to be the places where the highest standards are practised but that's not the case. I just can't understand why hospital staff don't wash their hands as often as they should. And another thing, I like to wear a double cuff shirt and a nice silk tie and that's not an issue in my business. If I worked in a hospital I would willingly forego the tie and wear short-sleeved shirts rather than risk passing on a hospital bug to an unsuspecting patient.
"I'm told there are lots of people occupying hospital beds because they need good end of life care that could be provided at home or in a nursing home. Would it not cost a lot less to meet their wish to die at home, in a nursing home or a hospice? Beds in hospitals would then be freed up to treat the unfortunates who have to endure the indignity and discomfort of having to spend time on trolleys.
"Hospitals are like hotels, in some respects; there are plenty of beds but they're not all in the right places or they're no longer capable of providing the standard of service people have come to expect. You're going to have to right-size your hospitals network so that when people need a service, they don't have to wait for it and they come away satisfied they have been well served. All the best hospitals don't have to be in urban centres; people have no problem making their way to Kenmare when they fancy a good hotel experience, so why would hospitals be any different.
"So, there you are now! I heard the Taoiseach say on television recently that more money isn't the only way to solve the problems of the health services and I agree with him. Good luck now. I'll be back to see how you're getting on and I'll be expecting lots of improvements. Be warned, if you're still looking for more money, I might even send for the brother!