Irish President of EAHM
Mr. Gerry O'Dwyer, HMI Director of Education, has been elected as the new President of the European Association of Hospital Managers (EAHM).  He has been the Association's Vice President for the last two years and is a long serving member of the EAHM Council and chair of its Scientific Committee. He is the first Irishman to be elected to the Presidency.
The aims of his presidency are to focus on patient care and safety as a priority, further develop managers' professional competence, share innovation and learning across Europe and influence European Union-wide legislation and regulation.
"I am committed to the leadership role of the Hospital Manager and the development of leadership at all levels from corporate and clinical governance to the development of Clinical Leadership initiatives. It is imperative that hospital management has a strong and expert voice based on best national and international evidence and I would like to see common standards/protocols across Europe.
"I am proud to be the first Irish person to be elected as President of the EAHM.  It is a great honour for me, for the HMI and for my country."
The new EAHM President is a past President of the Health Management Institute of Ireland, with a long standing commitment to  the professional education and development of hospital and health service  managers.
He has recently been appointed as the first Chief Executive Officer of the newly South/South West Hospital Group. He was previously HSE Regional Director of Performance & Integration. He has also held the posts of Chief Executive of  Our Lady's Children's Hospital, Crumlin and Deputy CEO of Cork University Hospital.  He is a former member of the Irish Blood Transfusion Service Board.

New HMI Vice President
Ms. Lucy Nugent, Chief Operations Officer, Tallaght Hospital, Dublin. has been elected Vice-President of the Health Management Institute.
She succeeds Ms. Geraldine O'Regan, Deputy Chief Executive Officer and Director of Nursing at  Our Lady's Children's Hospital, Crumlin, Dublin. Ms. Nugent is a long time member of the HMI Council and was formerly Hon. Secretary

Hospital Group CEOs
The HSE has re-deployed six senior managers as CEOs of the new Hospital Groups.
This follows the failure of the HSE to recruit Hospital Group CEOs in an open competition on the maximum salary of € 136,282 set by the Government with no additional payments permitted.
Mr. Gerry O'Dwyer is the CEO of the South/South West Hospital Group. He was previously the Group's interim CEO. Hospitals in this Group are Bantry General Hospital, Cork University Hospital, Cork University Maternity Hospital, Kerry General Hospital, Lourdes Orthopaedic Hospital in Kilcreene, Mallow General Hospital, Mercy University Hospital/South Infirmary Victoria University Hospital, South Tipperary General Hospital and Waterford Regional Hospital.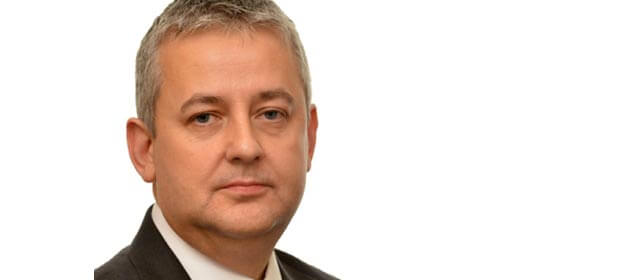 Mr. Bill Maher who was chief executive of the West/North West Hospital Group takes over the RCSI Hospitals Group. (Dublin/North East group) The hospitals in this Group are Beaumont Hospital, Our Lady of Lourdes Hospital, Drogheda, Connolly Hospital,Dublin, Cavan General Hospital, the Rotunda Hospital, LouthCounty Hospital,Dundalk and Monaghan Hospital.
Dr. Susan O'Reilly, who has been Head of HSE's National Cancer Control Programme will move to become Chief Executive of the Dublin/Midlands Hospital Group. Hospitals in this Group are St James's Hospital, Tallaght Hospital, St. Luke's Radiation Oncology Network, the Midlands Regional Hospital, Tullamore, Naas General, the Midlands Regional Hospital, Portlaoise and the Coombe Women and Infant University Hospital, Dublin. Dr. Jerome Coffey has been appointed as the interim National Director of the NCCP pending the recruitment of a permanent successor to Dr. O'Reilly.
Ms. Colette Cowan who was Group Director of Nursing in the West/North West Group has taken over as Chief Executive of the University of Limerick Hospitals Group. Hospitals in this Group are the Mid-Western Regional Hospital, Limerick, Ennis General Hospital, Nenagh General Hospital, St John's Hospital Limerick, the Mid-Western Regional Maternity Hospital, Limerick and the Mid-Western Regional Orthopaedic Hospital in Croom, Co. Limerick.
Ms. Mary Day, who was Chief Executive of the Mater Hospital, Dublin has become Chief Executive of the Ireland East Hospital Group. Hospitals in this Group are the Mater, St. Vincent's, the Midland Regional Hospital, Mullingar, St. Luke's Hospital, Kilkenny, Wexford General Hospital, the National Maternity Hospital, Dublin, Our Lady's Hospital, Navan; St Columcille's Hospital Loughlinstown, Co. Dublin, St. Michael's Hospital, Dun Laoghaire, Cappagh National Orthopaedic Hospital Dublin and the Royal Victoria Eye and Ear Hospital, Dublin.
Mr. Maurice Power, who held the post of Group Chief Finance Officer in the West/North West Group has become Chief Executive of the West/North West Group on an interim basis.
With the exception of the West/North West Group all appointments are for a two year period.
These appointments are in addition to Ms. Eilísh Hardiman, Chief Executive of the Children's Hospital Group, who has been in post since November 2013.
The new Hospital Group CEOs will report to the HSE National Director of Acute Hospitals, Dr. Tony O'Connell and work closely with the Chair and members of the Board for each group.
The HSE is to carry out a further evaluation of the market place to establish its capacity to recruit and retain candidates of the calibre required in the context of a five-year contract term.

New Deputy Chief Nursing Officers
Three Deputy Chief Nursing Officers (CNOs) have been appointed to the Department of Health.
The positions will focus on primary care and women's health, policy and education and patient safety
Ms. Susan Kent has responsibility for Women's Health and Primary Care Services. Her role covers maternity services, women's health, child health and welfare, and the delivery of all nursing services within the community.
Dr. Anne-Marie Ryan has responsibility for Nursing and Midwifery Policy, Education and Legislation. This involves creating new and dynamic roles for nurses and midwives in line with the changing needs of patients.
Dr. Philippa Ryan Witheroe has responsibility for Clinical Governance and Practice. Her role focuses on accountability and is primarily concerned with patient safety.
"These new Deputy Chief Nursing Officers are an important addition to the Department and will bring a particular focus to areas like patient safety, education and careers, and primary care and women's health. I hope that these appointments send a clear message to nurses of how much we value and appreciate their profession,"   said Health Minister, Dr. Leo Varadkar.
"The new positions will help to develop nursing as a profession with a clear career path, development prospects and promotional opportunities. The earlier appointment of Dr Siobhan O'Halloran, the Chief Nursing Officer, has already given nursing a voice at the top level in the Department in all aspects of health policy. The three Deputies will further strengthen that input.
"The Chief Nursing Officer and her Deputies will help to keep patient safety at the core of nursing policy development and nursing practice, and ensure that benefits are felt by patients and staff alike. I know they will be a real force for change in this area."

HSE Head of Compliance
Mr. Brian Purcell has been appointed as HSE Head of Compliance. He was formerly Secretary General of the Department of Justice & Equality, a post which he held since August 2011.
During the summer, he decided he should leave this post and be reassigned elsewhere in the public service.
Mr. Purcell worked in the Department of Justice & Equality for 23 years and is a former Director General of the Irish Prison Service. He was educated in O'Connell's CBS, UCD and Trinity College Dublin.
In his new post, he will report to Ms. Laverne McGuinness, the Deputy Director General of the HSE.
HSE Director General, Mr. Tony O'Brien said that the Head of Compliance had been appointed as part of ongoing efforts to ensure the compliance of voluntary agencies funded by the HSE with their service arrangements and agreements with the HSE.
He said a key part of the role would be ensuring that all funded agencies were compliant with the guidelines and regulations as set out in their service arrangements
"This appointment will support the development of a strong and consistent compliance culture across all Section 38 and 39 agencies funded by the HSE and will require working closely with the new charities regulatory authority," said the HSE.
Mr. O'Brien commenting on the announcement said 'I welcome warmly the appointment of Brian. He comes to the HSE with a wealth of experience and I have no doubt he will ably lead the next stage of our focus on compliance across the voluntary sector, which has been highlighted repeatedly in recent times.  Brian's expertise and experience means he is very well placed to safeguard the regulatory and governance obligations of the HSE while dealing with the changing landscape of charities and I wish him well in his new important role.'
The HSE said it provides funding of approximately €3.1 billion to almost 3,000 voluntary agencies for the delivery of a range of service, 44 of these agencies, account for €2.5 billion and are funded under Section 38 of the Health Action primarily in the acute hospital and disability sections. Of the 44 agencies, 16 are voluntary hospitals with funding in the order of €1.7 billion and the remaining 28 are major non-acute voluntary agenises with an annual funding of €1.4billion.
"Since 2013 the HSE sought to enhance its governance arrangements with the Section 38 agencies and also to strengthen the direct relationship between the HSE and the Boards of each of these agencies. The requirement for an Annual Compliance Statement came into effect on 1st January 2014 and applies to the Agency's 2013 Financial Statements and agencies are required to have a plan in place to achieve full compliance in 2014."
Mr. Purcell was a victim of serious crime when he was a higher executive officer in the Department of Social Welfare.
As part of his duties to deal with welfare payments he signed the paperwork stopping weekly dole payments of £92 to notorious Dublin gangster Martin "The General" Cahill.
As a result, he was abducted from his Dublin home by four hooded men, who tied up his pregnant wife while the couple's two sons slept. He was driven away in the family car and taken to meet Cahill, who shot him twice in the legs.
While Director General of the Prison Service he played a role in helping to bring about a major overhaul of work practices and ending the massive overtime bill in the jails while also pushing the agenda for modern complexes to replace Victorian prisons like Mountjoy.

HSE Chief Information Officer
Mr. Richard Corbridge has been appointed as the first Chief Information Officer (CIO) for the HSE.
He will report to the Director General of the HSE and will be a member of the senior leadership team of the HSE, with responsibility for all of ICT.
Mr. Corbridge joins the HSE from the NHS National Institute for Health Research – Clinical Research Network, where he is currently Chief Information Officer.
He has more than fifteen years experience helping health care organisations develop strategies to create business value from information technology.  His broad experience of information systems spans clinical research; frontline care provision and national health systems.  He has been involved in cultivating solutions that better align information technology with an organisation's strategic goals through the redesign of governance, clinician engagement and analytics.
Since 2011, he has led the Knowledge and Information Directorate of the NIHR CRN, the research delivery arm of the NHS.  The organisation has a workforce of around 10,000 staff in the NHS who, in turn, are responsible for the recruitment of over 630,000 participants into clinical research in England in the last year.  Prior to this he worked at the Health and Social Care Information Centre, the National Programme for IT and various other NHS organisations. In 2014 he was named one of the top 20 CIOs in the UK, and he has been nominated for a number of awards for delivery of business intelligence systems in health.
The Chief Information Officer will have the dual mandate of leading the transformation of ICT within the health delivery system in support of fundamental health service reform, while also leading the development of an eHealth ecosystem within the Irish health system, bringing together key stakeholders across the public and private sectors in support of innovation and maximisation of investment in Ireland's eHealth infrastructure.

Rehab CEO
Ms. Mo Flynn has been appointed as the new Chief Executive of Rehab.  She will take up the post with the charity on January 1 next.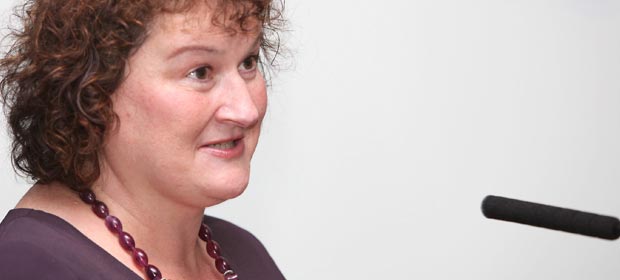 Ms. Flynn is currently Chief Executive of Our Lady's Hospice and Care Services in Harold's Cross and Blackrock in Dublin.  She has held this post for the last eight years.
She previously held a range of senior management posts in health and community services in Ireland, the UK and Australia, including HSE National Manager for Older People.
She is a Board Member of CORU, the regulator for health and social care professionals and of the Irish Gerontological Society, and a Council Member of the International Association of Geriatrics and Gerontology.

HIQA Acting CEO
Mr. Phelim Quinn, HIQA Director of Regulation, has been appointed the Authority's Acting Chief Executive from following the retirement of Professor Jane Grimson who was previously in this acting role.
HIQA's Director of Health Technology Assessment, Dr. Máirín Ryan, has been appointed Acting Deputy CEO.

NSAI Accreditation
The HR Department, HSE Dublin North East received NSAI accreditation and was formally presented with the award by Micheal Mc Donnell, MD CIPD this month.
The award recognises achievement in the following areas business planning and continuous improvement, effective communication and people engagement, leadership and people management, planning and evaluation of learning and development, human resource systems and employee wellbeing.
Rosarii Mannion, Assistant National Director HR, Dublin North East attributed the success of the Department to the hard work and dedication of the HR team and in particular the work of the HR Positive Workplace Strategy Group which worked on the key competencies, behaviours and values for staff working in HR.
Paper light hospital
The Children's University Hospital Temple Street, Dublin, has gone live with Orion Health's Clinical Portal as part of a major ICT transformation that is in accordance with the country's eHealth strategy.
For the first time, clinicians can access patient data from a range of critical sources including patient administration system, lab system, radiology, theatre and the emergency department, in a single place, helping them have more time to care for the thousands of children they treat every year. Temple Street intends to make 80% of its paper patient record electronic with Orion Health's technology.
"Clinicians were frustrated at having to negotiate multiple systems to access all the clinical information they need," said Mr. David Wall, Head of ICT at the hospital. "Now they have a single unified view of patient data across the hospital, accessible through an easy-to-use web-based interface. Graphs, alerts, appointments, lab results, X-rays, radiology tests and theatre activity are available at the touch of a button. That's having an immediate positive impact on patient care."
Consultant neurosurgeon and chair of Temple Street, Medical Board, Mr. John Caird hailed the Portal as "a great advance". Other staff echoed these sentiments. "The Clinical Portal keeps all the data on one system," said Ms.Noelle O'Mahony, neurosurgery Clinical Nurse Specialist. "It really helps me in my role and makes me more efficient." Consultant endocrinologist Dr. Nuala Murphy finds the system useful and intuitive. "I love the encounters view, it's much faster and easier than PAS [Patient Administration System]," she said. "I'm looking forward to the remaining phases."
Initially in use within neurosurgery and endocrinology departments, the Portal will be rolled out across the hospital in 2015. This is part of a two year, phased-in ICT programme of work with Orion Health that will help transform Temple Street to a paper-light organisation. "The portal is only the start of our journey," said Mr. Dairin Hines, clinical informatics manager at TSCUH.
The phased deployment will provide data for clinical audit and research purposes, as well as leverage technology for decision support. Phase two will increase the level of information available, whilst also allowing for data entry via the Portal and the provision of discharge summaries. Phase three will extend functionality to clinical workflow and shared worklists; and phase four will see the roll out of full order communications and notifications.

New children's hospital
Minister for Public Expenditure & Reform Mr. Brendan Howlin has given a commitment to fully equip the new Children's Hospital in Dublin.
Welcoming the news, Health Minister, Dr. Leo Varadkar said "This Government is committed to developing a New Children's Hospital that we can all be proud of. We recently appointed a leading Design Team to design the hospital, and the Development Board will apply for planning permission next year. In that context I welcome the commitment from Minister Howlin today that the Children's Hospital will be fully equipped.

Joint EU negotiations for medicines
Minister for Health, Dr. Leo Varadkar has secured Cabinet support for Ireland to club together with other EU nations and enter joint negotiations for medicines, in the event of a serious health threat such as an influenza pandemic or SARS.
The Cabinet backed Minister Varadkar's proposal that Ireland should join the Joint Procurement Agreement for medical countermeasures.
When enacted, this will allow Ireland to work alongside other EU member states in a Joint Procurement arrangement if the EU faces a serious cross-border medical threat. The group or groups of countries will be able to negotiate as a single bloc with companies for medicines, medical equipment or other countermeasures.
A Statutory Instrument will be drafted to allow Minister Varadkar to sign the Joint Procurement Arrangement on behalf of the State.
"This is an important measure which will allow Ireland to join with other nations with the aim of securing a better price for medicines, in the event of a cross-border health threat. By working together, it should be possible for groups of EU nations to drive down the cost of medicines to taxpayers," Minister Varadkar said.
"In the long run, I hope this can act as a template for future agreements at EU level to cover a broader range of medicines, especially the 'miracle cures' for chronic serious conditions," Minister Varadkar said.

Demand up but electives down
"The HSE's performance figures for September once again reflect rising activity and rising demand for the health services
Activity was up despite tight budgets. Emergency admissions were up 2%, outpatient attendances up by almost 4%, and homecare packages were 20% ahead of target. However, elective admissions were down about 5% contributing to longer waiting times for elective surgery, as a result of increased demand on EDs in the form of emergency admissions.
There continued to be a mix of improvements in primary care and ambulance services, according to the Health Minister, Dr. Leo Varadkar.
In the broader health sector ambulance response times continued to improve in terms of ECHO and DELTA, partly due to new technology upgrades.
Palliative care targets for end-of-life patients were surpassed with 96% getting hospice or home care within seven days of requesting it.
"There are also some positive developments in primary care with almost 1,000 fewer people waiting more than 12 weeks for a physiotherapist assessment compared to this time last year. And 96% of those referred to our breast cancer services were offered an appointment within two weeks, beating the 95% target," said the Minister
"Once again however, performance in the acute hospital sector is of concern. Out-patient waiting numbers continue to increase, as do waiting times. There are almost 750 delayed discharges in our acute hospitals and the waiting time for placements under Fair Deal at 15 weeks continues to be a big issue.
"We will be taking further action to speed up delayed discharges and reduce the number of people who are waiting far too long for operations or outpatient appointment, but these measures will take some time to work and will not show up in PAR reports until the middle of next year. This means that the numbers are likely to get worse over the next few months before they get better.
"I am pleased that four out of five of adults are still getting their procedure or hospital appointment within eight months of referral, but the number of people waiting too long continues to increase.
"Our work with the HSE on the 2015 Service Plan is almost complete and I will be seeking to sustain and build on improvements in primary care, palliative care, screening and ambulance services."

Raising €51,500 for cancer
Micheál Sheridan, CEO the Mercy Hospital Foundation, with Carol Creen, Eoin Prendergast, Dr. Derek Power, Consultant Oncologist, The Mercy University Hospital, Fiona Curran, Sue O'Mahony and Damian  Prendergast  organisers of the 'Make Your Mark on Cancer' walk which raised €51,500 in aid of the Mercy Hospital Foundation Cancer Appeal. Over 630 walkers participated in the charity walk from Cork to Bandon, raising funds for the construction phase of the planned Mercy Cancer Care Centre at Sheares Street.

Dublin cancer institute
A new €75 million Cancer Institute is to be developed at St. James's Hospital, Dublin by Trinity College, Dublin.
The College said it would consolidate cancer care, research and education on one site in St. James's  Hospital, "providing an unparalleled opportunity to improve cancer care based on cutting edge research." The new Institute is planned by TCD  under a five year strategic plan.
Trinity Health Ireland (THI), a formal collaboration between TCD, St. James's Hospital, Tallaght Hospital and the Coombe Women & Infants University Hospital is to progressively align  with the Dublin Midlands Hospital Group, of which TCD is the academic partner.
THI's core objective is to build a world class patient care model, operating on multiple sites but working seamlessly as one entity with each site developing a complementary set of core competencies to address the total portfolio of patient needs.

Ex-gratia symphysiotomy payments
Former High Court Judge Maureen Harding Clark has been appointed by the Government as an independent assessor to oversee the implementation of the ex-gratia Symphysiotomy Payment Scheme for women who underwent a surgical symphysiotomy.
The Scheme will also include payments for the small number of women who have had a pubiotomy. Judge Clark's role will be to determine the appropriate level of award for each individual case.
This scheme follows a Government decision last July which gave approval to the establishment of a Scheme, amounting to approximately €34 million. Participants will receive awards at three levels – €50,000, €100,000 and €150,000.
The Department of Health said the scheme was designed to be simple, straightforward and non-adversarial, and aimed to minimise the stress for all the women concerned. Many of the women were elderly and might not want to experience the delay, publicity and financial risks that sometimes came with a court case.
The Department said that women could opt out of the scheme at any stage up to the time of accepting their award if they wished to pursue an action through the courts instead,."No one will have to waive their right to proceed with could obtain legal or professional advice, including financial support, to help in preparing to submit an application to the Payment Scheme, but this is not necessary."The Payment Scheme started on November 10.
Under the Scheme surgical symphysiotomy means a procedure for obstetric purposes involving the cutting of the pubic symphysis, which excludes the spontaneous separation of the pubic symphysis during childbirth. Pubiotomy means a procedure for obstetric purposes which cuts through the pubic bone.
Judge Harding Clark conducted the Inquiry into the unusual number of peripartum hysterectomies carried out at Our Lady of Lourdes Hospital, Drogheda, following which she was appointed as Chairperson of the Lourdes Hospital Redress Scheme, which included both sterilising procedures. A large number of former patients received redress.
She is a former judge of the International Criminal Court (ICC), an independent, permanent court that tries war crimes, genocide and crimes against humanity.  She is President of the Irish Women Lawyers Association and was recently inducted into the International Women's Forum Hall of Fame in the United States.

How healthy are Irish people?
A major nationwide survey to find out just how healthy Irish people are has been launched by the Department of Health.
More than 10,000 households have been randomly selected for the nationwide survey which is designed to provide vital data on the state of the nation's health. Results should be available in April or May 2015.
The Healthy Ireland survey will provide a snapshot of key indicators which influence our health, right across the population. These include nutrition, alcohol consumption, smoking, level of physical activity, weight management and wellbeing.
"If we're going to help people to stay healthy, we need to have an idea of how healthy they are. So this new survey will be really useful in making sure that the right policies are in place. It will also tell us what areas we need to focus on in future", said the Minister for Health, Dr. Leo Varadkar.
"The Healthy Ireland initiative was set up to improve the nation's physical and mental health. We haven't had a comprehensive survey since 2007, and there have been huge changes since then. On the one hand, more people are more aware of the importance of diet, lifestyle, health, wellbeing and mental fitness. But as a nation, we now face even bigger challenges on obesity, stress, diet and many other areas. So there's a big job ahead of us.
"This new survey will give us a really up-to-date picture of the nation's health, and will provide vital data. The results will give us a baseline set of data telling us how healthy or unhealthy Ireland is. We can then use future surveys to assess whether or not our policies are working. It's entirely voluntary, so I want to thank in advance any people who agree to take part, as their participation is of enormous value."
The last similar survey was SLAN 2007 conducted more than seven years ago, so there is a huge need for more up to date information.
This new survey is being conducted by Ipsos MRBI for Healthy Ireland, the cross-Government initiative designed to put people in charge of their own health.

Assisted human reproduction
Health Minister, Dr. Leo Varadkar has said that legislation on assisted human reproduction, surrogacy and gamete donation was long overdue and he intends to bring a memorandum for an Assisted Reproduction Bill to Government by the end of the year.
"I will consult with Justice Minister Frances Fitzgerald, my Government colleagues and others on the preparation of this Bill. It is likely to deal with the issues of legal parentage, surrogacy, egg and sperm donation, and other related issues," he said.
"Our prime concern here is that any law protects, promotes and ensures the health and safety of parents, others involved in the process such as donors and surrogate mothers, and most importantly, the children who will be born as a result of assisted reproduction."

International evaluation of cancer strategy
A team of three international experts has been appointed by Health Minister, Dr. Leo Varadkar to evaluate Ireland's current national cancer strategy and to provide advice for the next one.
The members of the group are Prof. Pádraig Warde from Ontario, Prof. Alison Richardson of Southampton and Prof. Harry de Koning of Rotterdam. All three are internationally recognised experts in the field of cancer.
Prof. Warde, who is Interim Vice President of Clinical Programs & Quality Initiatives of Cancer Care, Ontario is appointed as Chairperson of the Group.  Prof. Richardson is Clinical Professor of Cancer Nursing and End-of-Life Care at the University of Southampton and Southampton General Hospital and Prof. de Koning is Professor of Public Health and Evaluation of Screening at the Erasmus University Medical Centre, Rotterdam.
"We are delighted that this group of distinguished cancer experts has agreed to evaluate our current cancer strategy and I extend my sincere thanks to them. Their research and advice will be invaluable in drafting the next national cancer strategy. I look forward to receiving their report," Minister Varadkar said.
The evaluation process is the first step in developing a third national cancer strategy to run from 2016, and will be followed by a broad consultation process.
The Department of Health said the current approach set out in A Strategy for Cancer Control in Ireland was formulated in 2006, and has made significant progress in providing cancer services, particularly in terms of the eight cancer centres now providing advanced cancer treatment services and in screening programmes. The expertise available in these centres was widely acknowledged across Ireland and the plan was to build on this in the future.
"The main challenges facing Ireland during the ten year period of the new Strategy are likely to be minimising the increase in cancer numbers, bringing services for cancer treatment on a par with the top international performers; and maximising holistic recovery among cancer patients.

New medical indemnity laws
New laws being steered through the Oireachtas by Minister for Health Dr. Leo Varadkar will make it compulsory for all medical practitioners to have minimum levels of indemnity.
Although the Medical Council always seeks to ensure that medical cover is in place, there is currently no obligation in the Medical Practitioners Act for a medical practitioner to have medical indemnity insurance cover. As a result, there is no absolute guarantee that a patient or user of a medical practitioner's services will be able to seek redress in the event of a medical mishap or negligent care from a medical practitioner.
The State provides medical indemnity to practitioners in public hospitals as standard. However, doctors carrying out work in private hospitals or clinics must provide their own cover.
The Department of Health said that even though the likelihood of encountering an uninsured doctor was very low, the consequences could be very serious for a patient if something went wrong.
The Medical Practitioners (Amendment) Bill will make it mandatory for medical practitioners who are engaged in medical practice to provide evidence of minimum levels of indemnity cover to the Medical Council, when they are applying for registration and when they renew their registration annually.