Laurence Nightingale suggests some potential winners in this year's roll of honour in the health services.
With spring comes awards season and across all walks of life gongs are being handed out in recognition of tour-de-force performances.  From worlds as diverse as acting, pensions and even taxidermy, it seems that luminaries everywhere are congratulating themselves on a job well done.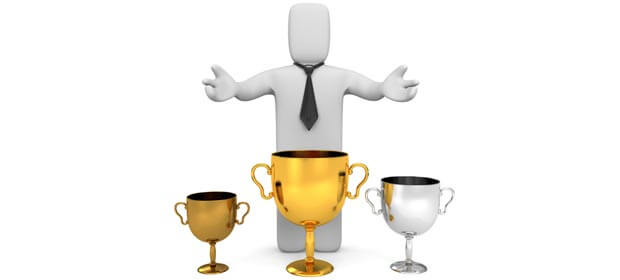 Gushing recipients, struggling to keep their emotions in check whilst simultaneously holding in their stomachs, may well be a feature of the Oscars or the Grammys but for the rest of us, events to laud innovation and creativity in our sectors are a much more low-key affair. Strange really when you consider the extraordinary impact that ground-breaking – and literally life-changing – research has on our public health and quality of life. We already struggle to marry the bumper-sticker rhetoric of 'our people are our best asset' with the reality of their deteriorating terms, conditions and working environment. What a shot in the arm it would be, for once, to give the health service the 'Hollywood' treatment it really deserves.
Let's face it, the day to day machinations of back-office bureaucrats is something straight out of a John Grisham inspired blockbuster. In 2012 we had another dramatic instalment in the (very) low budget quasi-tragic soap opera that has resembled the public health service in recent years. Replete with plot twists, Machiavellian manoeuvring and the odd pantomime villain, you literally couldn't have scripted the story better as it unfolded.
Eighty doves will be released outside the awards venue, simultaneously marking the passing of former colleagues and identifying the age at which new entrants can expect to retire.
Like the movie industry, health struggles for originality in its thinking but it knows a good thing when it sees it. Its penchant for sequels such as Shared Services (2013) a remake of the original Shared Services (2005) and updated for modern day officials from the Department of Public Expenditure and Reform, shows that it is not averse to regurgitating a tried and tested formula for success. The National Hospitals Office (2005) and the Director of Acute Services (2013) demonstrates its passion for historical epics. Indeed rumours abound that the Transformation Programme (2007) has been given a CGI makeover and is to be re-released in 3D. Apparently the butterflies appear quite threatening on the big screen……..
So with muted fanfare and a smattering of polite applause, I give you some potential winners from this year's role of honour:
Best Newcomer Award must, without doubt, go to the Special Delivery Unit, for its sterling portrayal of an evangelising group of reformers railing against an entrenched and unfair system run by flagrant goboloons and yahoos. Armed only with loads of money and time, their current and potential future impact on the delivery of high quality health services is worthy of a golden bauble or two.
The Special Effects Award goes to the HSE (Governance) Bill 2012 for its creation of a parallel universe where board-level objectivity and challenge is removed to create greater accountability.
Best Adapted Screenplay is awarded to 'Future Health': A framework for the delivery of health services (2012) for its moving rework of ideas from previous strategy documents, other jurisdictions and things people say at bus-stops.
Costume Design goes to the Department of Health for its convincing range of hair shirts.
No awards ceremony would be complete without a heart-rending memorial sequence set to lilting instrumental music which pays tribute to those that have gone on to a better place. However given the amount of people who left the system in 2012, the prospect of a 10 hour reprise of Anuna classics has been vetoed by event organisers.
Instead 80 doves will be released outside the awards venue, simultaneously marking the passing of former colleagues and identifying the age at which new entrants can expect to retire.
Of course in every awards show there are winners and losers. Conjecture about what 'swung it the end' or disagreement around the final result are inevitable amongst nominees and spectators alike. There is general accord amongst stakeholders in health around one issue however – good performance should be recognised and rewarded.  That is a basic principle.
They are equally united, along with their colleagues in the wider public service, in their dread of one sequel set to hit our screens this summer.  A story of grinding poverty, inequality and untold misery …………..
Croke Park II.